User Experience and Interface Design (UX/UI)
Website and web application design is about creating the best possible user experience (UX). This can be done in many ways. Our execution centers on longevity, considering how the brand and website need to scale over time.
Our approach centers on users' goals and needs. Understanding user behaviors lets us know where and when to present messaging and visuals for the highest impact. Every touchpoint builds up the brand, furthering trust and credibility. Our goal is to make your customers feel confident regardless of their stage in the user journey.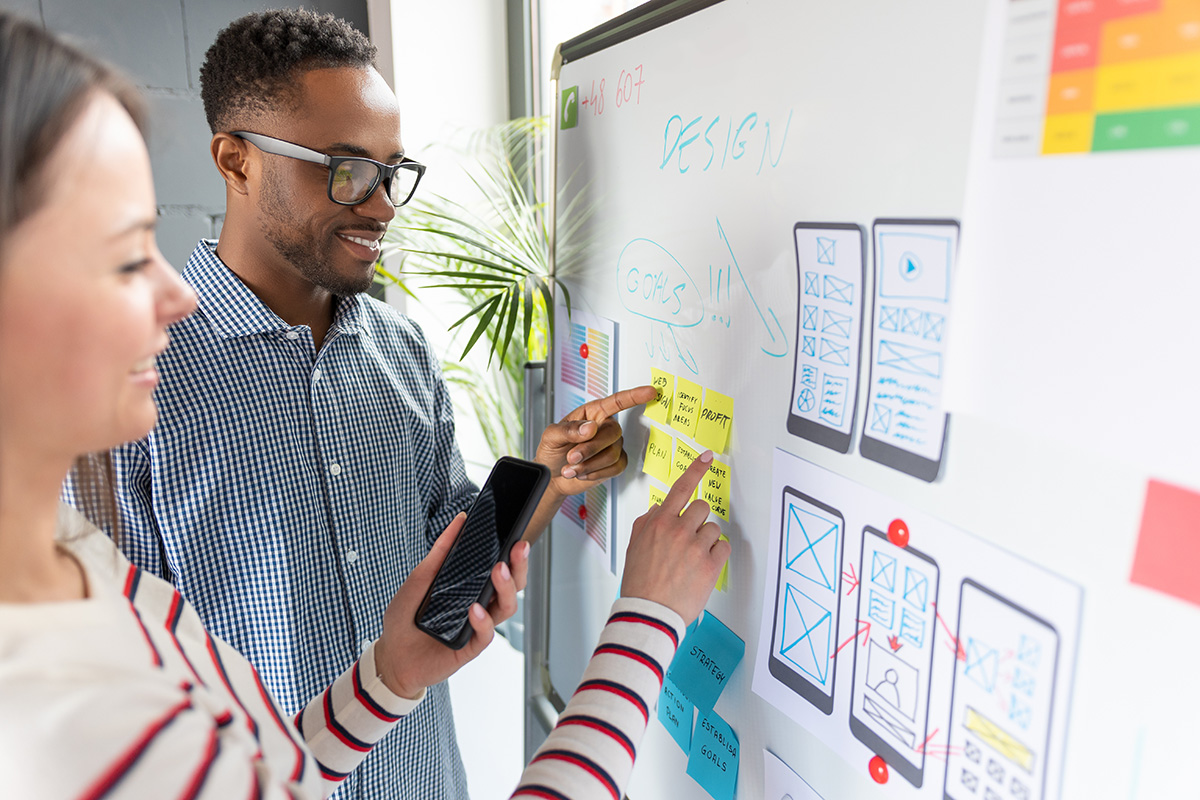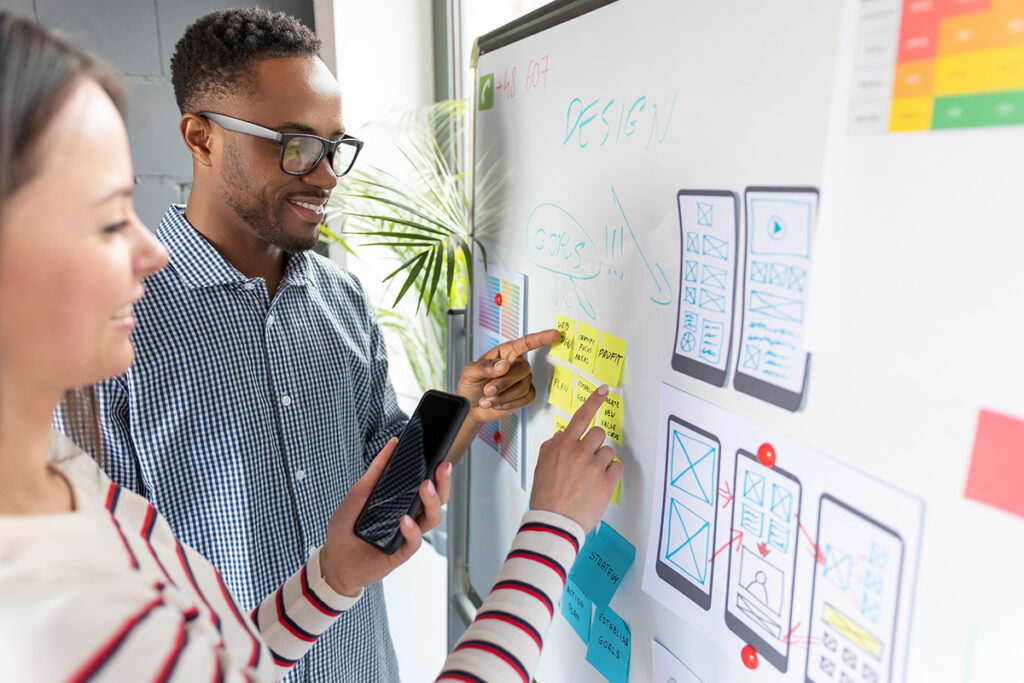 Areas of Expertise
Every engagement doesn't always require every deliverable, but for end-to-end work like a redesign, this is what you can expect:
User Experience (UX) Design
Employing user-centered methodologies to craft seamless and enjoyable experiences, ensuring user satisfaction and business success.
User Interface (UI) Design
Creating visually engaging and intuitive interfaces that enhance user interactions and elevate the overall user experience.
Digital Brand
Extending the brand to create cohesive digital systems for website UI, graphic elements, and marketing components.
Responsive Web Design
Designing websites that adapt to various devices and screen sizes, providing users with a seamless browsing experience across multiple platforms.
Visual Design
Bringing ideas to life through captivating visuals, illustrations, and custom graphics, enhancing content to leave a lasting impression.
Interaction Design
Creating meaningful connections between users and digital interfaces, enhancing usability, and delighting users with intuitive interactions.
Design System Development
Designing systems that establish consistent visual language, design patterns, and guidelines, fostering brand coherence and streamlining design processes.
Accessible Design
Creating WCAG 2.1 compliant designs ensuring that all users can navigate and consume content on your website
UX/UI Engagements
We enjoy guiding clients through the design process and creating transformative digital experiences. Here are a few ways clients can engage with us:
Website Redesigns
If you need your website to reflect your brand accurately, you can hire us to rethink how the digital experience plays out for customers.
Proactive Support
If you want your website to be a brand marketing engine, you can hire us to constantly improve the design of your website, creating a memorable impact with visitors
Launching A New Website
If you are rebranding, creating a new company, or consolidating acquisitions under a single identity, you can hire us to help launch your new website.
Campaign Support
If you need backup making a marketing campaign successful, you can hire us to design campaign assets like landing pages, social graphics, infographics, or banner ads.
Design Consultation and Strategy
If you need guidance on design trends, best practices, and overall design direction for your brand or digital product, you can hire us as a design consultant.
1st
webby nomination 2023
11
team members educated in design & commutations
100+
design systems implemented
Planning and Strategy Process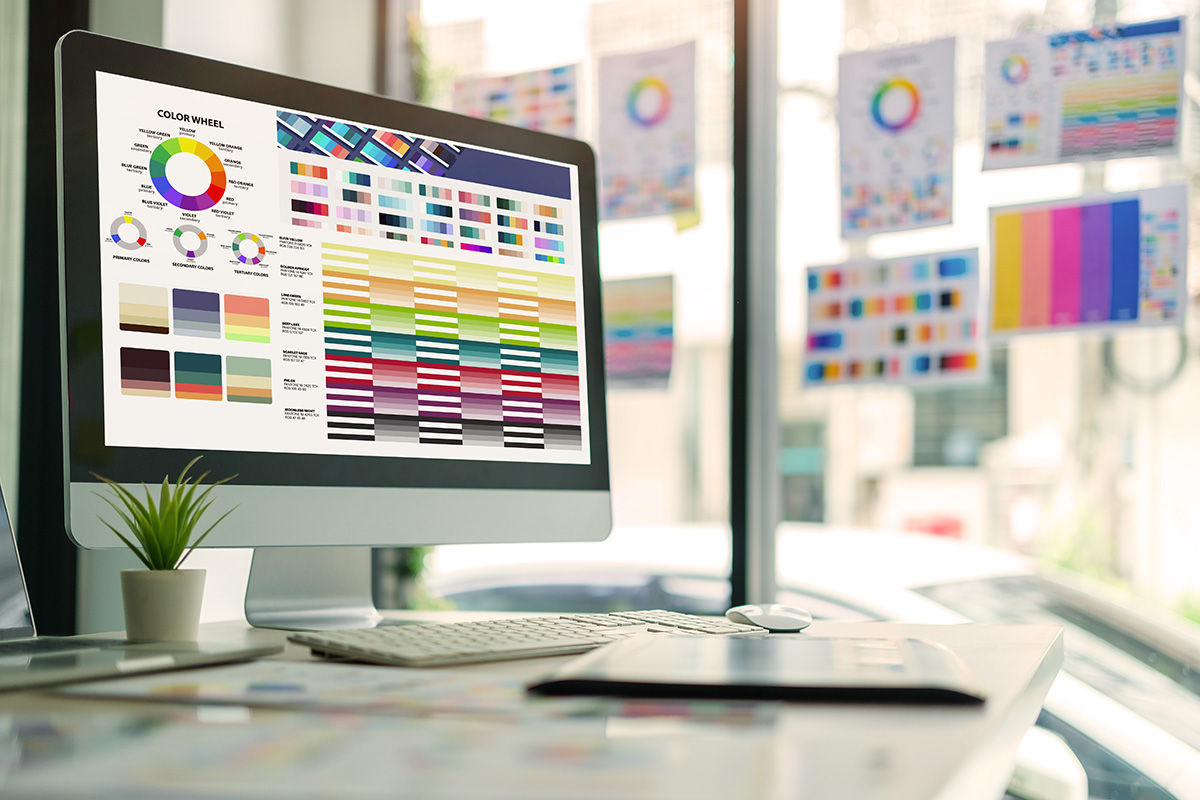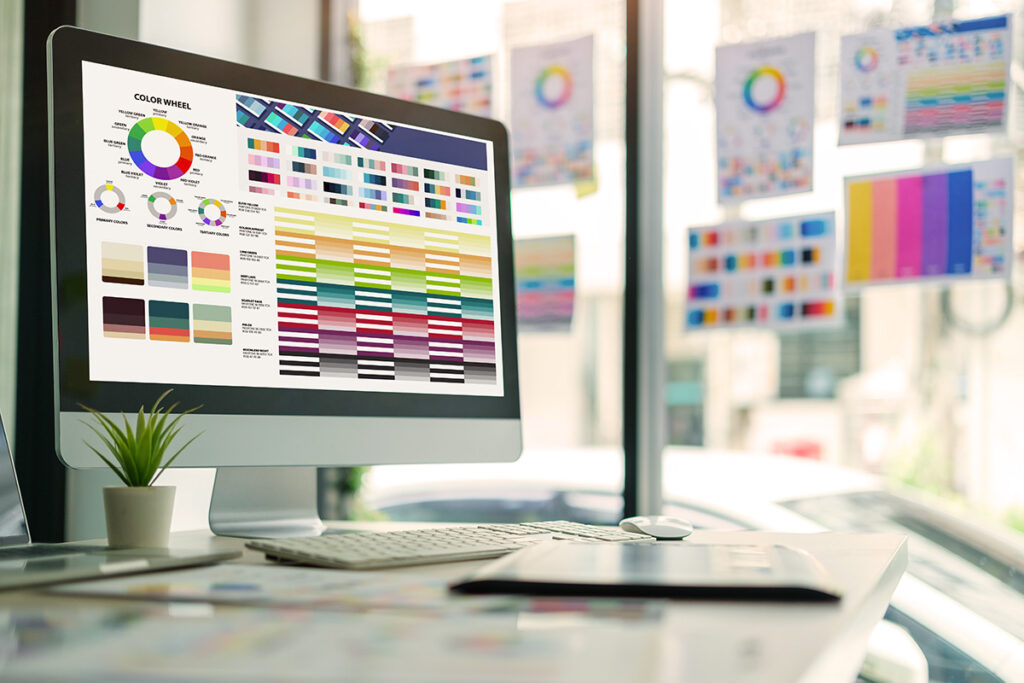 We analyze and assess the current state of your brand and how it is expressed on your website. If you have robust brand standards, we use that as a reference point for creating the design system. If you are rethinking your brand's look and feel, we can ensure you know what is needed from a digital perspective. We use all this information to determine an appropriate aesthetic with mood boards or style tiles.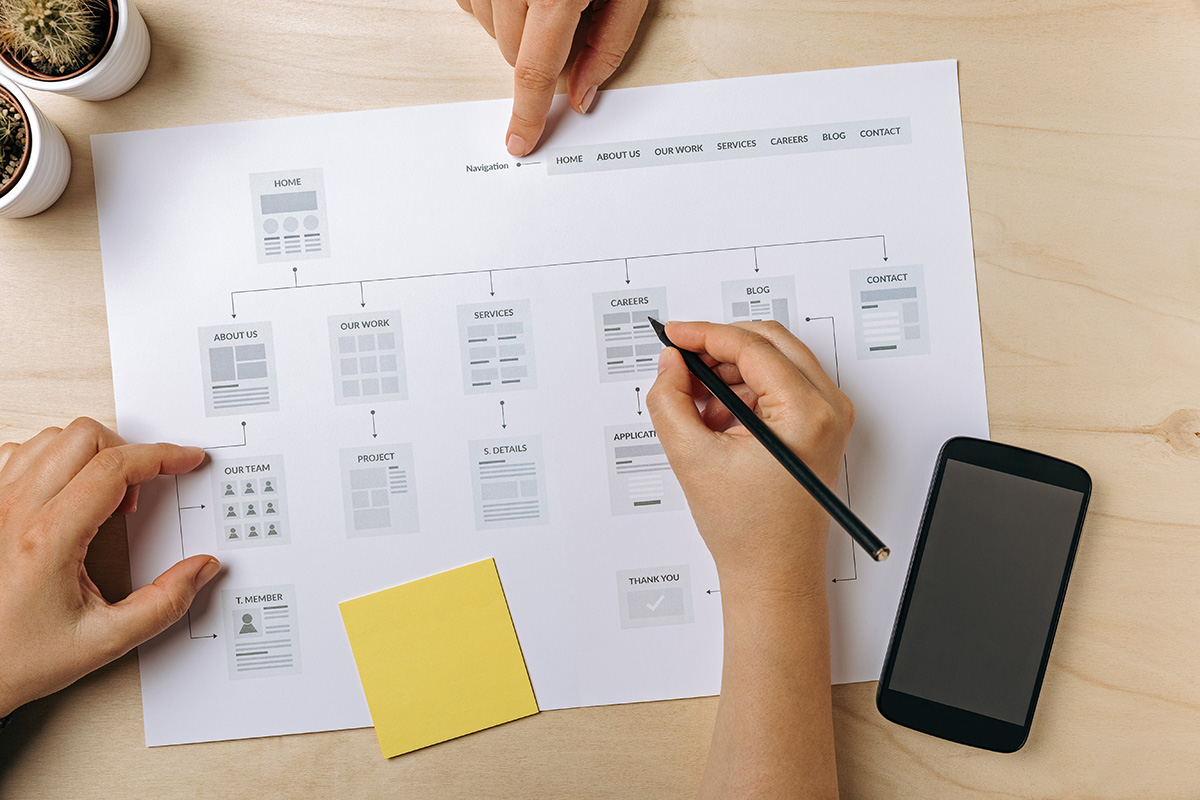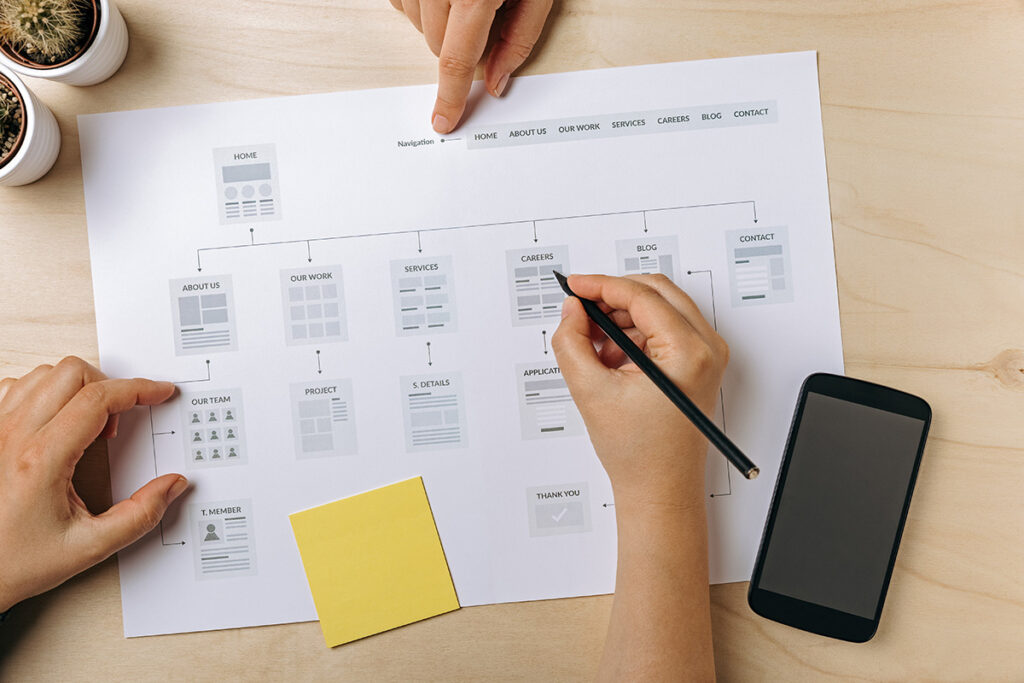 We examine what is most important from a content perspective through a content inventory. This is the start of our information architecture (IA) work. This includes auditing existing content, identifying critical pages in the user journey, and determining if there are any gaps or missing pages. This should be done as early as possible if you're reconsidering how your products and services are positioned. We document all this in a sitemap, which acts as a hierarchy for all the pages on your site. Using a combination of the user journey and sitemap, we establish navigation to ensure users can easily find the information they're looking for.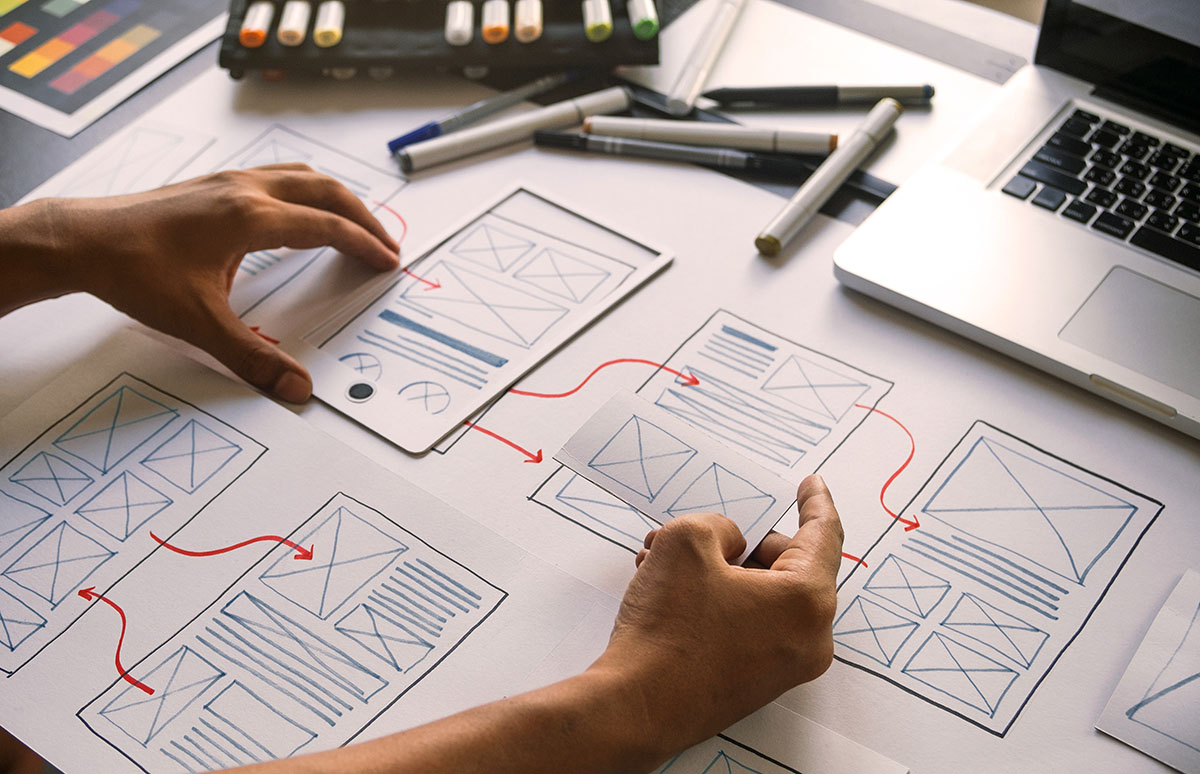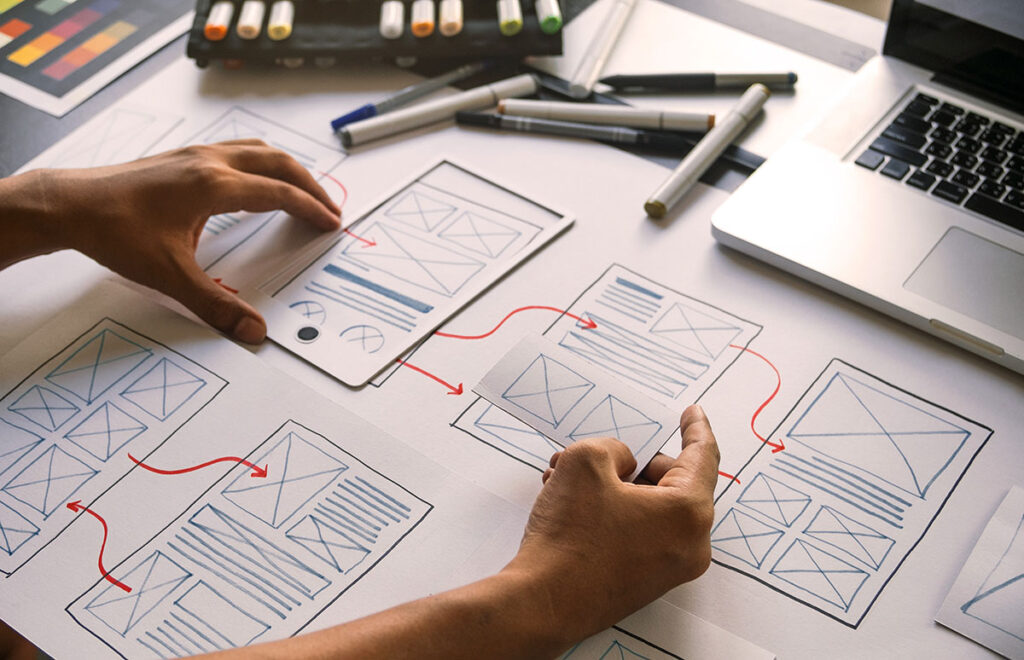 From here, we make a plan for what we will design. We'll consider the needs of each part of the user journey. Part of the plan may be creating wireframes, especially if areas of the site will undergo significant change from their current state. These low-fidelity artifacts allow us to rapidly consider the elements needed on a page. If we're designing a web application versus a marketing website, we may opt to prototype our wireframes to ensure the functionality is usable and appropriate.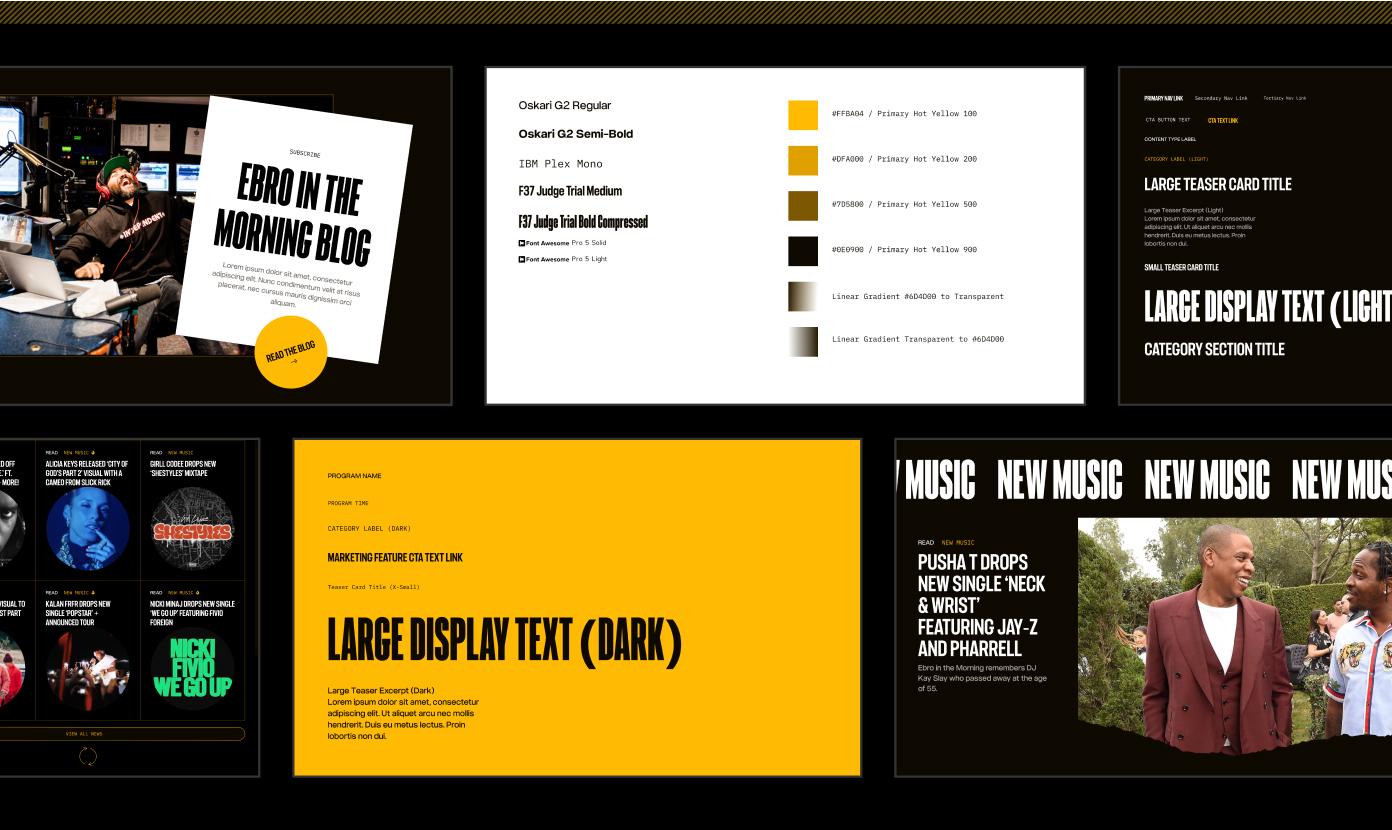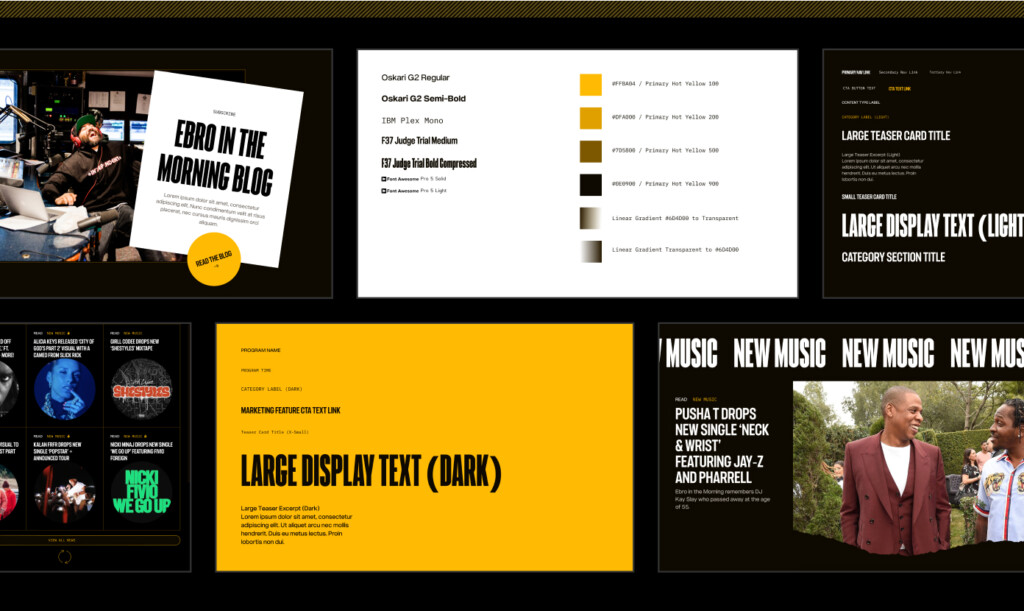 Once we feel confident in what we're creating, we enter the iterative process, building high-fidelity designs parallel to development. This often starts with a "component sheet," which documents the essential parts and pieces we will use to create your site. If we're creating a pattern library as part of our work, these components will live within that library. In each design iteration, we create components configurations that best serve the user experience. After the parts are designed, they are developed and reviewed by the design team to ensure visual integrity.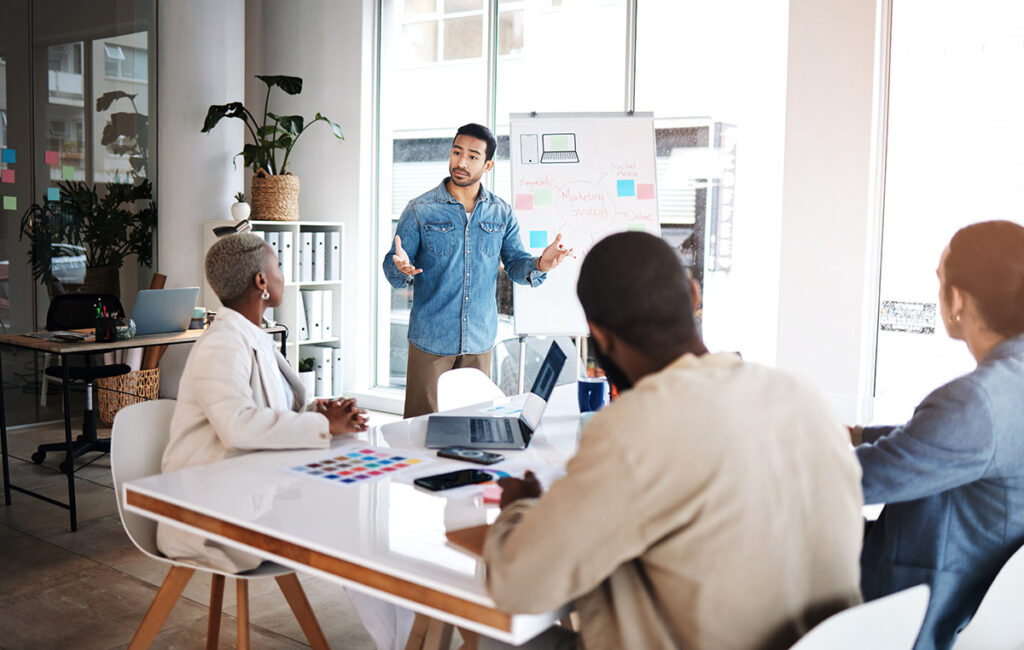 Once all iterations are complete, the design team holistically reviews the completed website to evaluate the design system. Changes may be needed as production content or data is entered into the website. These may come as code changes or content formatted within the CMS.
After the site's launch, we will continue to make iterative improvements to the site's design. We'll prioritize what we work on with your team, weighing the impact of changes before making them. Using insights from analytics and UX testing methods, we'll enhance the user experience, honing its efficacy in meeting marketing and business goals.
Did you know…?
Judgments on website credibility are 75% based on a website's overall aesthetics.
FAQ
How developed should my brand be?
Your company's brand is the foundation for your visual identity. The design of a website will be much more effective if there are established brand standards, brand messaging, and strong copywriting for your products and services. A website can be redesigned with limited brand maturity, but it may take some guess work and will take longer. If you need help evaluating the maturity of your brand, let us know, so we can make sure we evaluate this as part of our work.
Are there limitations to design revisions?
Yes and no. We typically recommend one or two revisions depending on how significant the revision is. There aren't technically any limits to how many revisions you can do, but all work is budget and timeline-constrained. If you do five revisions on the homepage (which is atypical), we won't be able to do as much design work for the other important pages in the user journey without increasing the timeframe and, therefore, budget.

Our perspective is that the sooner we launch a site, the better! Our research, assumptions, and expertise in design can only take us so far. We need users experiencing the work to truly understand where additional effort creates the most impact.
What brand assets are needed for design?
We'll take everything we can get our hands on to have a productive Design Discovery discussion and determine design direction. These materials can include the current website, brand guidelines, vector logo files, typography, graphics, photography, digital/print marketing, internal marketing, etc.
Related Work