Better Housing Coalition
Regional NonProfit Developer of Homes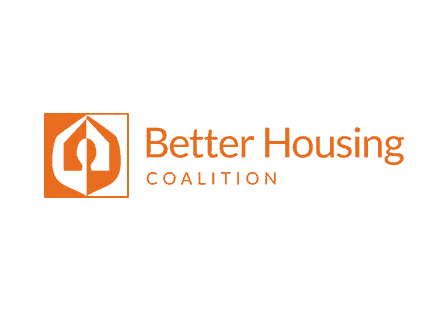 Background
As a Richmond-based company, COLAB loves working closely with other Richmond-based companies and local non-profits.
Better Housing Coalition is a regional nonprofit developer of apartment communities and single-family homes. This organization not only provides residential opportunities, but goes a step further to offer support services for those living in its communities. They help children gain a higher education, assist adults in becoming more self-reliant, and support seniors as they age in place.
While doing great work offline, the digital presence had a lot of opportunities. Its design was outdated, and while analytics showed most visitors came to the site in search of housing, the user experience wasn't helping people find the information they needed.
The Challenge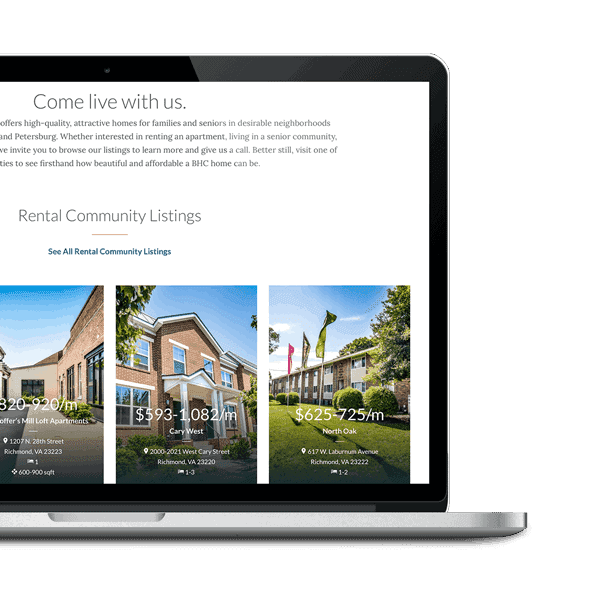 Better Housing needed a far simpler, better user experience for home seekers, while also speaking to its other major audience: potential donors. While home seekers look for information and resources that allow them to find homes, donors seek information about the mission, volunteer with support services, and of course, donate funds.
In planning the architecture of the site, we wanted to ensure both audiences – home seekers and donors – could easily navigate to the appropriate pages.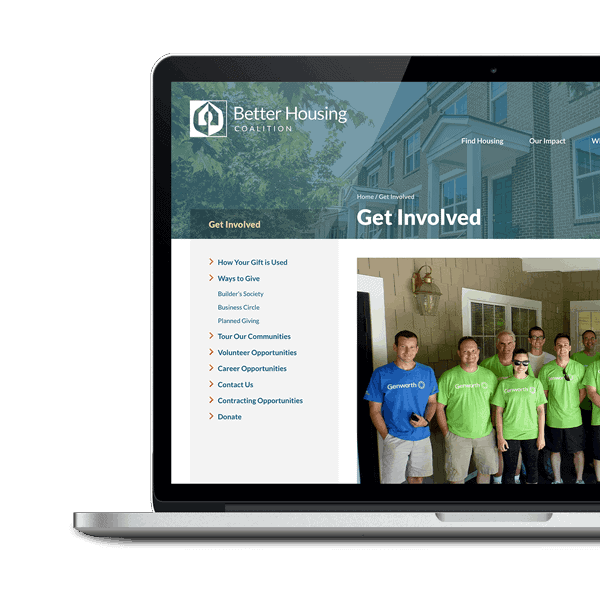 To achieve this, we stripped the site down to its essentials. Prominent orange buttons guide seekers to "Find a place to call home" whether renters, buyers, or seniors. Additionally, users can filter listings by location, bathrooms, bedrooms, or amenities and view results either in a list or map view.
Click here to view the Rental Communities and see this map and its key features.