Ukrop's Homestyle Foods
Empowering a beloved grocery business to more-than-double online orders
We redesigned this e-commerce site to be easy to maintain by marketing staff and to streamline order fulfillment.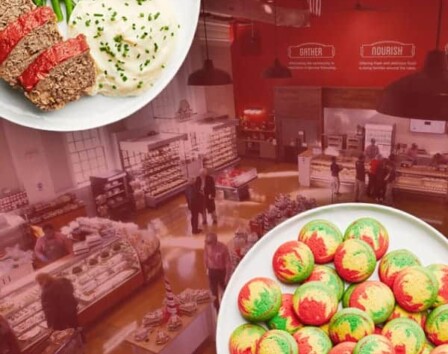 Opportunity
Shift a beloved brand's website from B2B to B2C, creating an e-commerce platform that balanced a modern digital infrastructure with a hometown feel.
Solution
Build upon the family-friendly reputation of Ukrop's through a user-focused website experience that allows its return to direct-to-consumer sales to flourish while improving internal processes.
Outcome
Launched in conjunction with a new physical location, the new Ukrop's website delivered increased sales numbers while serving customers with a user-friendly interface.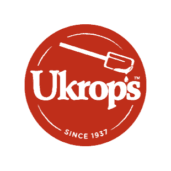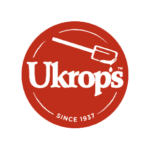 If you live in Richmond, you know Ukrop's.
A local grocery chain that earned a cult following for its family-focused experience, Ukrops' stature had diminished since selling its retail locations a decade ago. While its food production business remained, with baked good available at larger grocery chains, Ukrop's was losing a once-powerful connection with the community.
Then, last year the company was ready to make a comeback. A brick-and-mortar public food hall, the Ukrop's Market Hall, was scheduled to open in December with separate counter-service stalls offering customer favorites like its famous fried chicken, breakfast pizza, and rainbow cookies. With dine-in, take out, and delivery options, the Market Hall is a key component of Ukrop's plan to take a brand from Richmond's past into the modern era.
But when it came to building upon the brand's strong local presence to reestablish a direct-to-consumer business, Ukrops' website was stuck in the past.
An Outdated and Fragile B2B Website
After focusing on its corporate clients, Ukrop's needed to pivot its digital infrastructure back toward a loyal customer base. Their previous website was a house of cards, and while customers could buy their products, it was a jumbled experience with frequent dead ends. Plus, issues with the site's backend left the Ukrop's team struggling to manage and fulfill orders properly.
As COVID-19 forced every business online, Ukrop's came to COLAB needing to streamline their customer journey and translate its family-friendly brand identity into a user-friendly website. And, with the Market Hall opening approaching, they needed to do it fast.
A Modern, User-Friendly B2C Digital Experience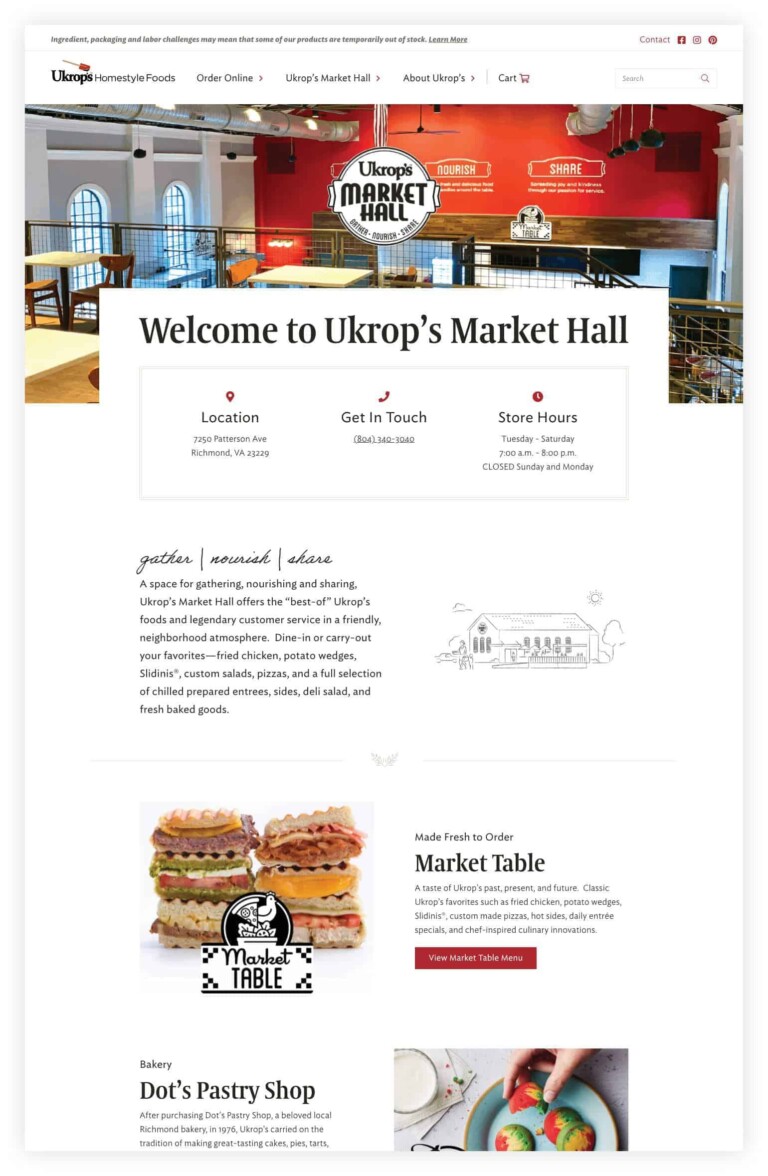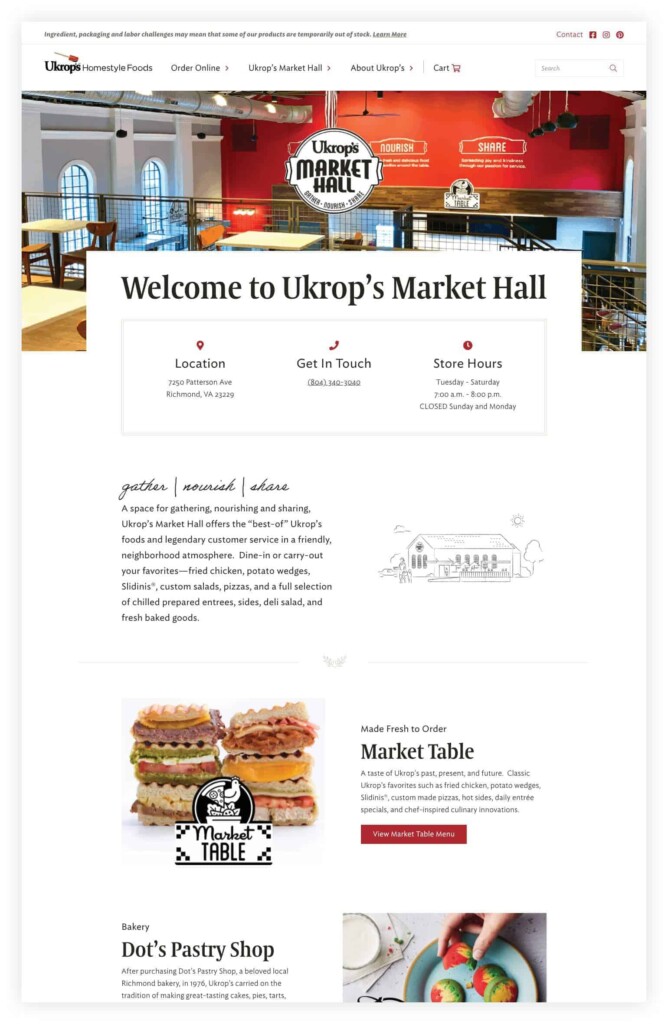 We wanted to translate personal-touch customer service — think baggers carrying groceries to your car — into the online experience. First, our visual designer focused on marrying Ukrops' beloved "old-fashioned" family values with a modern digital experience. Instead of a broader, more corporate-leaning focus, the new site underscores a brand history dating back to 1937 and highlights its distinctive products that are revered by locals.
Then, by improving the site's technical backend, we resolved the specifics around how each product is made and how that impacts their availability to consumers.
Along with serving individual customers, the Ukrop's website feeds the company's catering business. By resolving the complicated ways products related to one another and shifted with the seasons, we made sure that the redesigned user experience also streamlined how Ukrop's managed its business.
The overall site rebuild and enhanced e-commerce functionality have helped us achieve our goals of offering a best-in-class digital brand experience and increasing our online sales via an enhanced user experience.

Daniel Riddick
Director of Marketing & Communications
Over 100% Increase in Orders and Net Sales
COLAB launched the new Ukrops website on December 3, 2020, which allowed the company to better-manage the holiday rush. The following week, crowds braved freezing temperatures to experience the Ukrop's Market Hall and celebrate the company's return to retail. But their enthusiasm didn't stop there.
138%
increase in items sold
108%
increase in net sales
The impact on the business over a mere three months was dramatic. From December 2020 to February 2021, items sold increased 138% over that same period the year prior. Orders increased 129% and net sales increased 108%. Furthermore, the amount of bug fixes during that three month period decreased 89% compared to the year prior.
The CMS was updated to allow the Ukrop's team to update the site with seasonal changes by clicking a few buttons, rather than scrambling to reflect shifts between holidays such as Thanksgiving and Christmas. Before, the website was once the source of nonstop bug fix requests and hot fixes. Content and e-commerce management that previously required developer intervention or manual edits are now accomplished programmatically or without the need for a development resource. Now, the site is stable, secure, and serving satisfied customers as efficiently as possible.
After 10 years away, Ukrop's is back and enjoying a greater connection with the community than ever before.


Let us help.
If you have a project in mind or would like to know how we can help, please reach out. We'd love to hear from you.