Idaho Central Credit Union
Designing an Effective, Conversion-focused Marketing Tool
ICCU's mission is "helping members achieve financial success." COLAB's charge was to design an effective, conversion-focused marketing tool.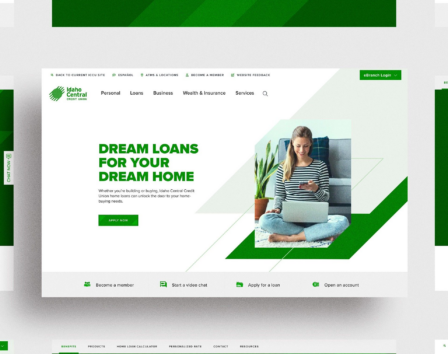 Idaho Central Credit Union was founded in 1940 and ended that year with $298.93 in assets and 22 members. Today, Idaho Central is one of the fastest-growing and best-performing credit unions in the country. They serve over 547,000 members in Idaho, Washington, and Oregon, and ended 2022 with over $9.7B in assets.
They remain focused on their mission, "helping members achieve financial success", by providing exceptional service and diverse products to their membership.
Digital Experience ≠ In-Branch Experience
Across its 48 physical branches, ICCU is passionate about providing world-class service to each member during every interaction. Now that their "digital branch" has become the primary branch for many of their members, the website user experience had to be just as helpful, knowledgeable, professional, and legendary as the service provided by the teams in physical branch locations.
ICCU needed to evolve its website into an enterprise-level marketing hub with an array of online tools, services, and exceptional experiences for its users. They sought out an agency that could serve as a fractional digital partner and an extension of their in-house development team.
Solutions
From subtle animation and strategic visual design elements to content organization and streamlined administrative workflows for constantly changing content (like Rates), below are a few of the unique solutions COLAB developed for ICCU.

Homepage Design & Functionality
ICCU wanted to showcase both 'depth' and 'life' on the homepage to engage visitors. They also wanted to provide obvious separation between sections to focus messaging. To achieve both these goals, COLAB redesigned the homepage with:
White space – Large areas of white space, combined with overlapping slanted design elements that implied depth and movement

Call-to-actions – Primary CTA buttons with an unexpected hover state designed to capture attention

Unique interactive elements – Each of the rates featured on the homepage has a very obvious hover state, as well as a subtle tilting movement based on the location of the cursor to surprise and delight visitors

Content highlighting – The thin lines from the edge of the page move a user's eye toward key messaging, focusing the viewer on ICCU's purpose and differentiators

Product promotion – An intuitive mega-menu that clearly showcased key products and incorporated the ability to leverage ad space for additional product promotion.
Putting Products Top-of-Mind
A major area of focus during the redesign was the re-organization of site content. The structure needed to provide clear routing to ICCU's products and services. ICCU's previous site had all products of a specific category listed on a single page. This meant long pages with on-page jump links, and tabbed interfaces that hid important information that users might be searching for. This is problematic from both a UX and SEO perspective.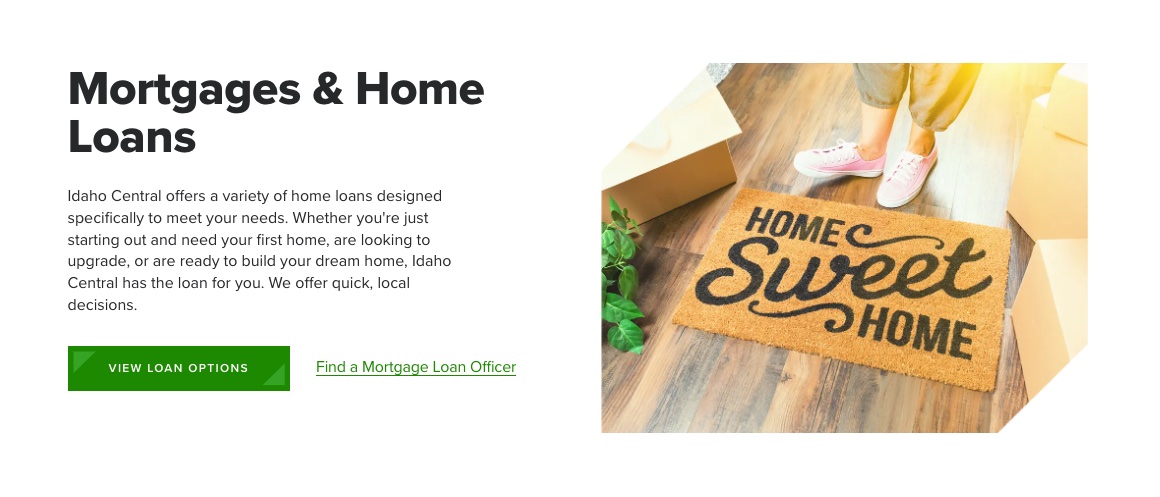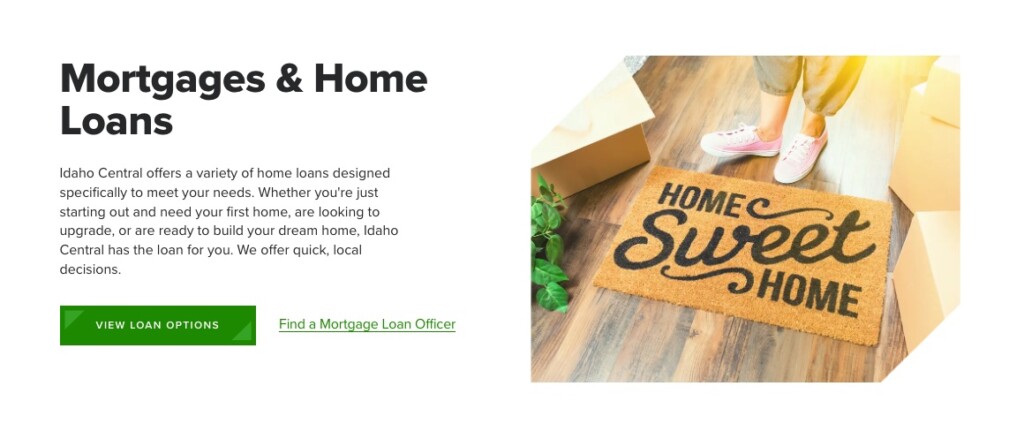 To help deliver the legendary user experience ICCU desired, COLAB provided each product with its own page, simplifying how users consume information on the site. The Mortgage & Home Loans page, for example, highlights the benefits of all home loans ICCU offers, provides obvious paths to the products that match, and helpful descriptions for visitors to qualify themselves.
Most importantly, the management of each of the products, as well as the product category pages, are completely managed within the CMS, giving ICCU complete editorial power (with some predefined guard rails) so they can maintain visual consistency throughout all the product pages, but quickly and easily update any content, as needed.
Rates
ICCU has a large quantity of deposit and loan interest rates that are distributed throughout the site; in tables, in featured blocks (like on the home page), or with in-line text.
With the tremendous amount of rates within the site, two large challenges needed to be addressed:
Getting the most up-to-date rates from a centralized source, and
Making the applicable rate appear in all of the necessary places throughout the site (without requiring manual content updates)​
COLAB built a service that gathered rates for each individual product on a schedule determined by ICCU and stored/updated those rates within the CMS. With the rates available in the CMS, it provided the ability for ICCU to add extra information that wasn't a part of the source feed. It also provided the ability to "tokenize" those rates, which means the token is put in place of a real number, and if new information comes from the feed, the token associated with the rate is updated automatically.
Customized Rate Examples
Custom Home Loan Calculator: The interest rate entered by default is always current with the 30 Year Fixed Rate home loan
CoD Rates: all of the rates listed here update automatically when the feed changes
Featured Rates: each of these blocks are updated automatically when the feed changes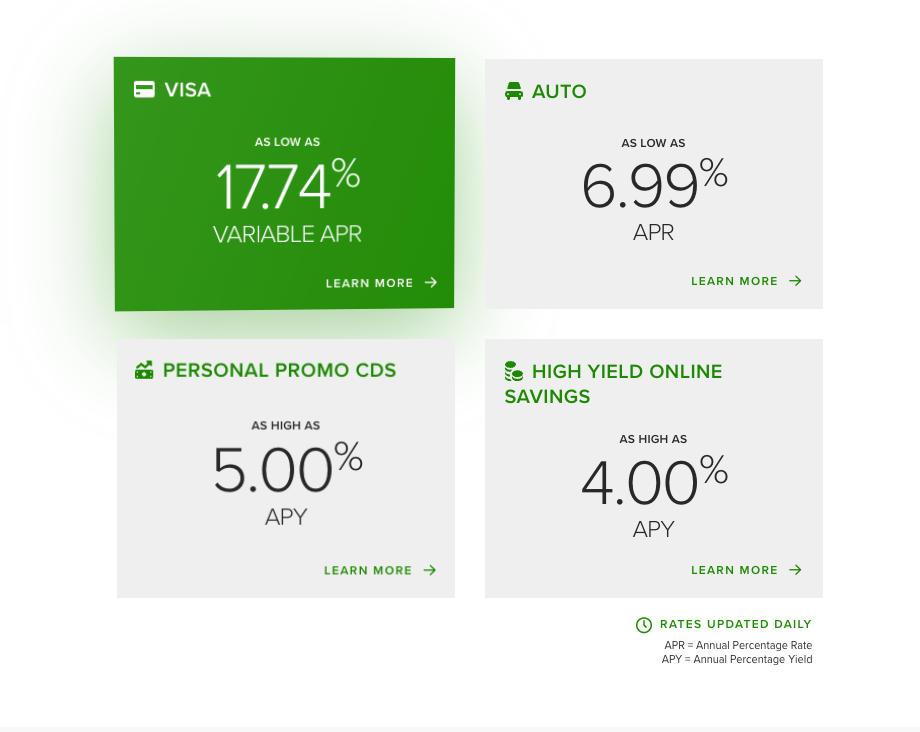 Branch Locator
COLAB developed an improved branch locator with the ability to search for branches within a given radius. Upon finding/selecting a branch, users can see highlighted services and contact information for that location with a single touch.​
What was especially unique about ICCU's branch locator is that it provides an API feed of branch location info to ICCU for internal use. This saves ICCU time (and resources), negating the need to manage branch information in multiple places, as they previously did, and now ensures the website is the source of truth for all branch location information.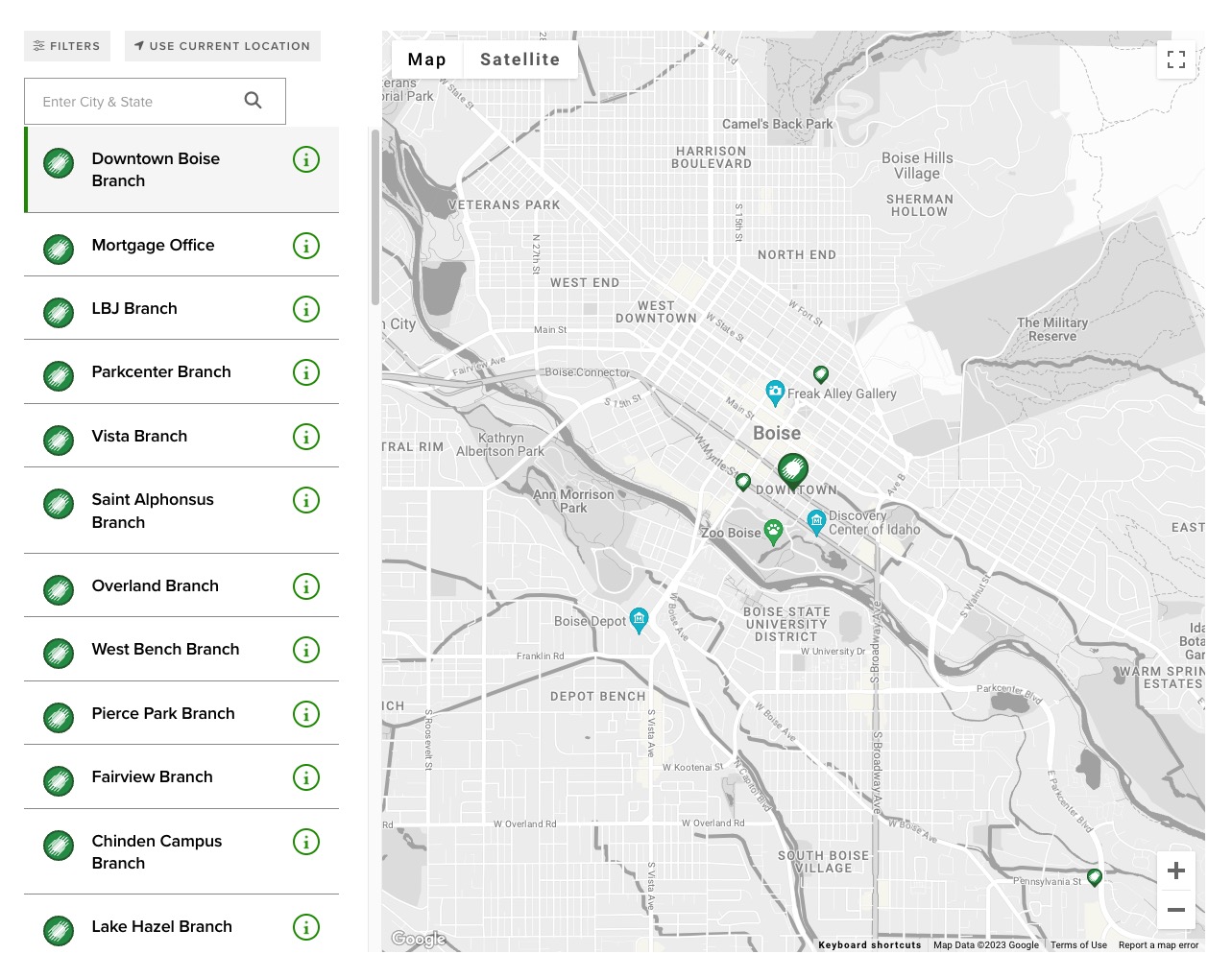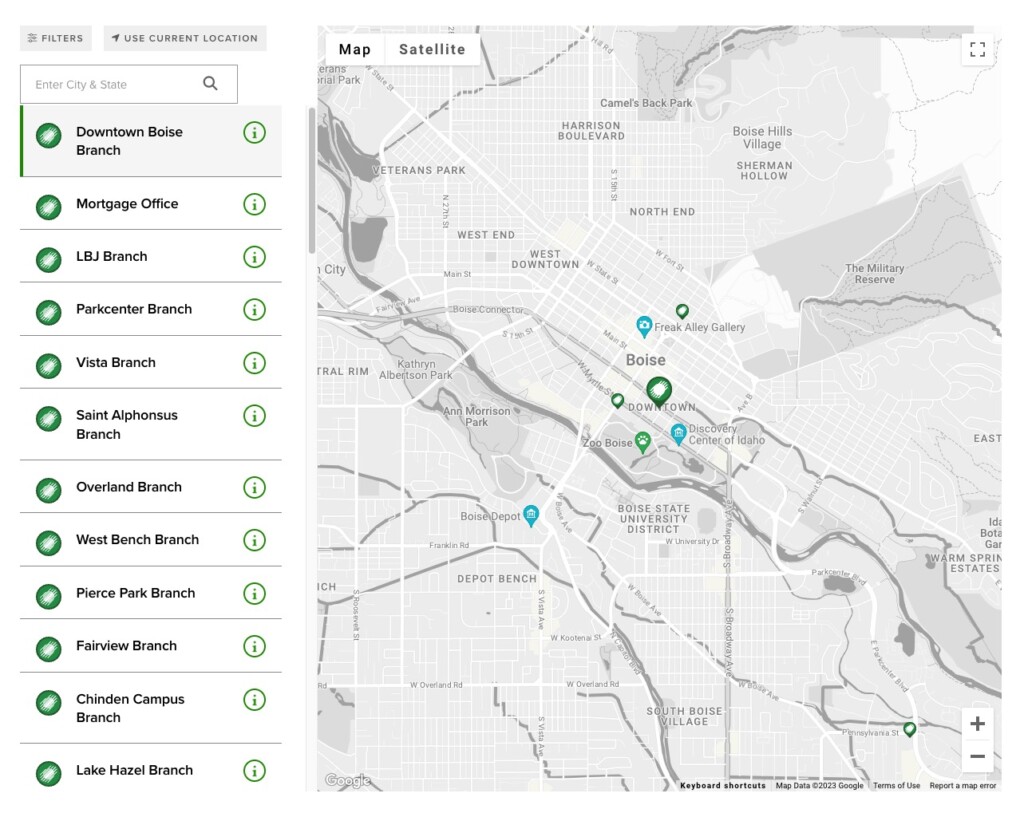 "It's great working with [COLAB]. The whole COLAB team is very capable at finding solutions that help us reach our goals."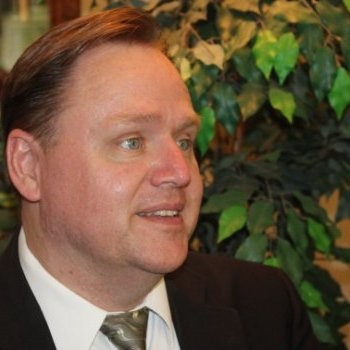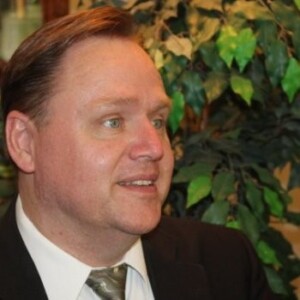 John Young
Marketing Strategist
ICCU
Outcomes
Now, ICCU's "digital branch" accurately reflects not only the warm and friendly service available at any ICCU physical location, but also all of the same products, services, and information available as well.
ICCU's team of in-house developers continues to work closely with COLAB as a fractional digital team partner, enabling them to consult with experts when blockers arise, divide and conquer the new features for the website (which enables both speed and innovation), and leveraging COLAB's QA resources to ensure their all new code is error-free as well.
Interested in learning more about a fractional digital partner for your internal team? Learn how we can help your team go further, faster, with WebOps.