News
2016 in Review, What We've Been Up To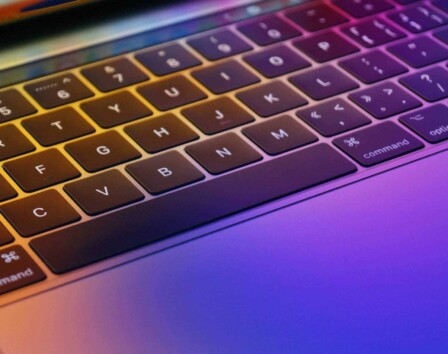 You know those workdays where you're totally in the zone powering through work, and before you know it it's time to pack up for the day? That's pretty much how things have been since the last time we shared a company update on our blog. It's certainly not bad to have been so busy for the past 15 months, but it does mean we haven't taken the opportunity to share all the amazing changes that have taken place at COLAB along the way.
So, what's been going on since last June?
Strengthening Existing Relationships
We've been privileged to work with many fantastic clients over the years, and even more fortunate to have the opportunity to expand and grow great partnerships. Like, really great. Partnerships that, if you were asked to outline your ideal business relationship on paper, would look a whole lot like these: collaborative, fun, transparent and interesting.
Virginia Lottery
One of the partnerships we've been seriously investing in is with the Virginia Lottery. In the past year, we've launched two new websites: Print 'n Play, which uses some pretty slick javascript animations to teach visitors how to play; and eXTRA Chances, in which we built a map to show real people, winning real cash prizes, in real time.
Thalhimer
Another well-known name in central Virginia, Thalhimer is another partner with whom we've had the pleasure of working on a regular basis. One of the projects we tackled in the past year was the integration of the company's Salesforce information into their existing website, through a brokerage software called Apto. We built a custom module for Drupal 7 that pulls real-time property listings and broker information into the Thalhimer website and makes it easy to manage that content through the Apto CRM.
We also collaborated with Thalhimer to update their site to match their new branding. In addition to reskinning the site to follow the new branding and current trends in design, we also completely redesigned the homepage, based on analytical data, to improve the overall experience for site users.
Whitlock
We built a second site for Whitlock to support their global partnerships. The new site we designed and coded for the Global Presence Alliance works to establish global standards and best practices. It also improves customer experience for audio, video and unified communications customers across the globe. In a business where technology is evolving and emerging so rapidly and every project is custom, it's important that Global Presence Alliance is working to drive standardization and minimize the "wild west" aspect that often frustrates clients.
Pacers Running
Working closely with the Pacers Running marketing team, we released a ton of new features and improvements to enhance the user experience around races and events. An improved navigation and events calendar, podcast library, stylized lookbooks, and flexible page templates that allow the marketing team to create unique landing pages for each of their races.
Agency Partners
We're also lucky enough to work with some of the finest agency partners in the business.
For example, we've worked alongside Elevation Advertising of Richmond on a number of projects over the past year and a half, including the development of sites for MarketSource and Lewis Ginter Botanical Garden.
Additionally, we've continued work with an agency in Washington D.C. on an initiative for the Department of Defense, but that's about all we can say about that. Sorry!
Building New Partnerships
In addition to strengthening our existing relationships, we've been very fortunate to begin working with dozens of new clients across the country.
Healthy Relationships
We built a very large new site for MedStar Health, specifically for the Orthopedics practice headquartered at Union Memorial Hospital in Baltimore. The site features ambient video, a highly sophisticated information architecture, and advanced search functionality. We are currently working on multiple additional projects for MedStar Health as a direct result of this project.
Speaking of multiple projects, we've been heads down at work on a number of projects with our friends at ChenMed this year. Our first project with them was a web application and soon to be mobile app. Chris Chen, CEO of ChenMed, wanted to communicate on a more personal level with ChenMed's thousands of employees, which led to the creation of OneChenMed, an app to allow the company's senior level executives to reach out to any organizational group within the company with targeted text messages.
Since launching the texting application, we've also redesigned and redeveloped the website for JenCare Senior Medical Centers, a part of the ChenMed Family of Companies. At the time of this writing, we currently have an additional 10+ projects in the works for ChenMed.
A Plethora of Projects
Looking back to June 2015, we found that we worked on more than 400 projects over the past 15 months. It's a number that's both staggering and humbling. There's no way we can thank everyone, or even mention everyone, but believe us when we say we are grateful for every single one of our clients.
We want to give a special shout out to a few clients that will give you a sense of the diversity of projects we've been lucky enough to work on recently:

We'll be rolling out in-depth case studies on many of these projects over the next few weeks. Make sure you check back soon – perhaps some of the challenges our clients faced may be similar to ones you're facing now.
GROWLAB
As you might imagine, working on so many projects means we've experienced a lot of growth, and we've received some special recognition as a result. For the third time in four years, we were listed in RichmondBizSense's RVA25, which recognizes the Top 25 fastest growing businesses in Richmond. We also placed 43rd on the 2016 Inner City 100 list, a national compilation of the fastest growing businesses in inner city areas, published by The Initiative for a Competitive Inner City (ICIC). The award also earned us a mention in Fortune Magazine.
As our business has grown, so has our team! We've made eight new hires over the past 15 months, including: 3 Project Managers, 3 Developers, a Designer, and a Director of Business Development.
Our team has grown so much, in fact, that we outgrew our office space. We've moved half a block down from our former location to a brand new, client-focused office space in City View Landing. Our friends at Thalhimer acted as our commercial real estate agents and negotiated our lease, while Baskervill architected and designed our amazing new space.
We're deeply grateful for all of our partners and clients for allowing us to learn their businesses, earn their trust, and collaborate with them. We look forward to continuing to help them connect and engage with their customers. And we especially look forward to meeting and working with new clients to help them solve even more interesting problems.
Like what you hear?