Maison & Domaines Henriot America
Designing a Dynamic Website That Reflects the Elegance of a Brand
We redesigned the MDHA corporate website to be a powerful sales tool, internal information portal, and award-winning experience.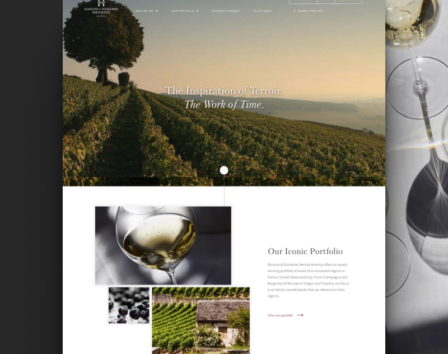 Opportunity
Better communicate brand with partners and provide sales team with private area for marketing materials
Solution
Design a dynamic website that reflects the elegance of MDHA's brands
Outcome
An effective and award-winning sales and marketing tool empowering MDHA to expand and grow its business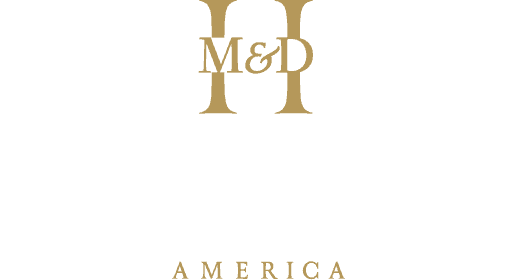 Established in New York City in 2005, Maisons and Domaines Henriot America (MDH America) is an import company specializing in the distribution, sales and marketing of the MDH America family brands of wine in Champagne, Burgundy, and Oregon, as well as leading producers from Italy and France. MDH America imports very high quality, luxury brand wines, so it is imperative their website reflects the stature of their brand and the brands they import.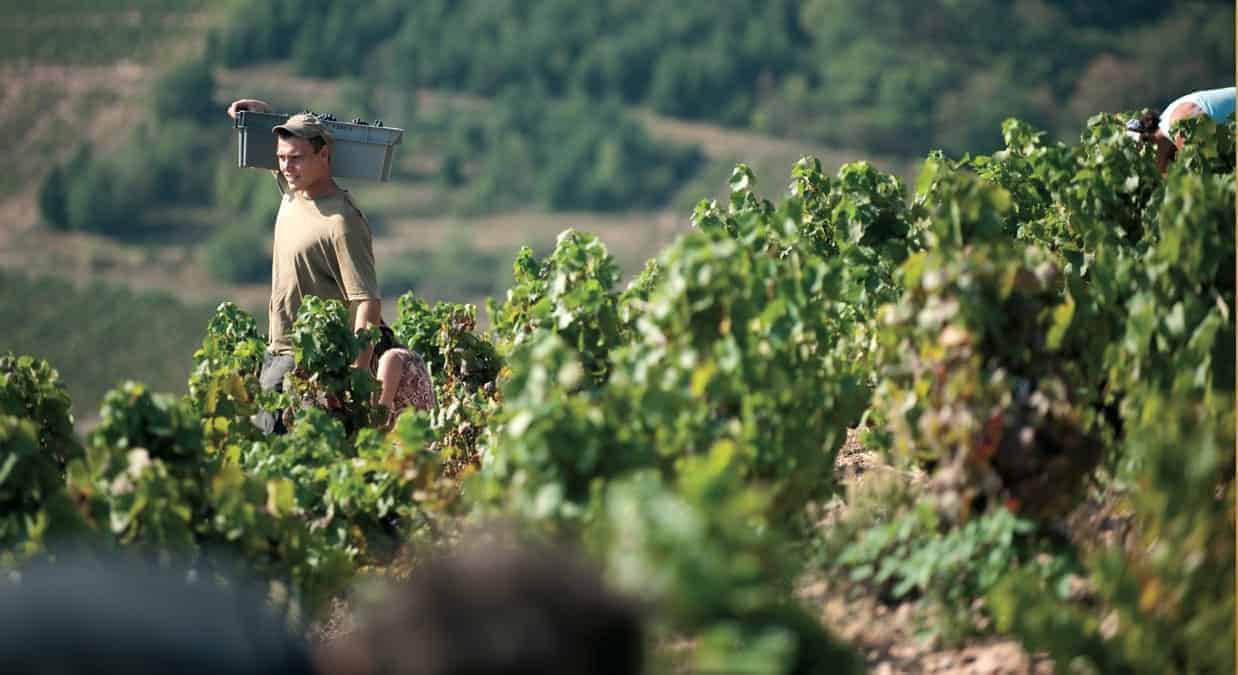 Being a Better Partner
MDH America approached COLAB because they needed an improved trade website to better communicate with partners, distributors, and customers. Not only did the MDHA sales team need a site that would reflect the quality associated with their superb brands of wine and champagne; but they needed a tool that would provide access to critical sales and marketing materials they needed to serve their partners effectively.
Complex System, Elegant Solution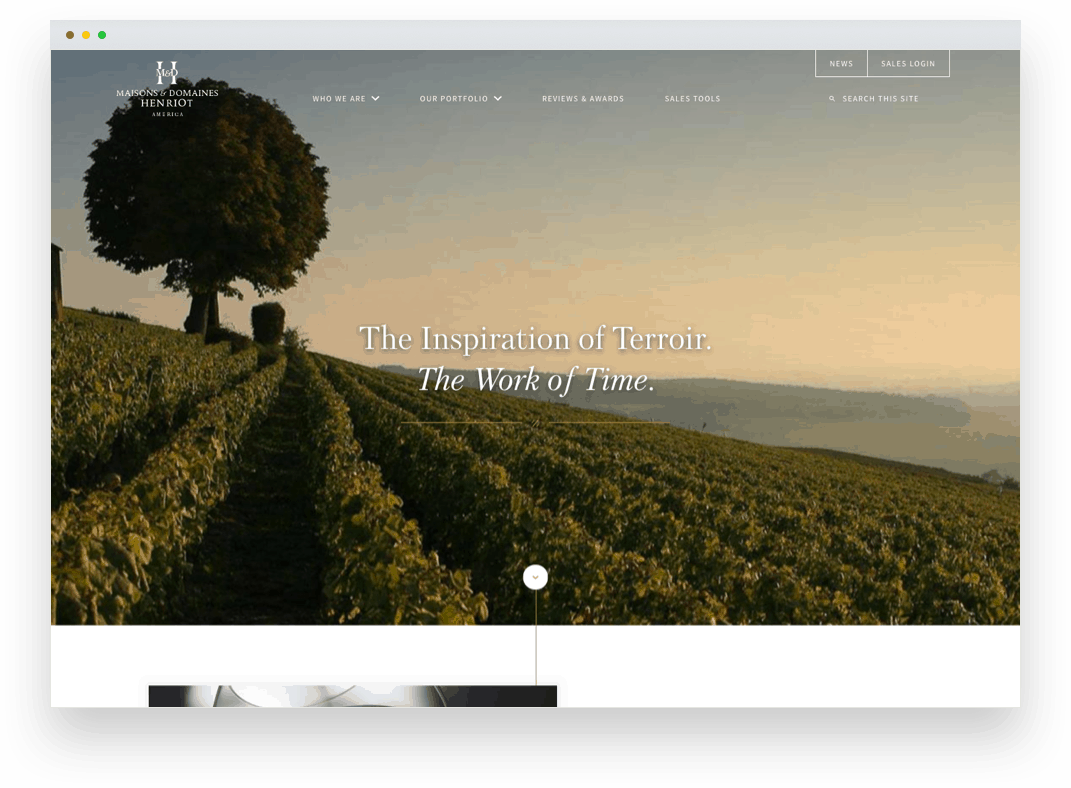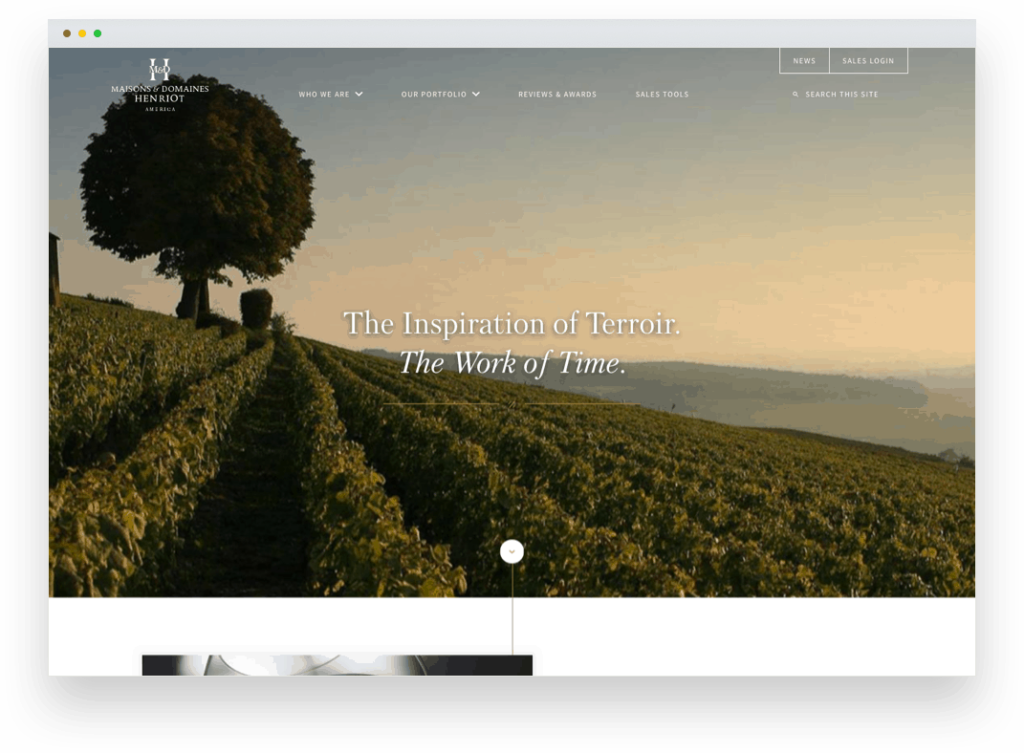 COLAB first addressed the look and feel of the website, giving MDH America a fresh, clean, elegant new design, as well as an intuitive user experience that makes the site easier for visitors to use whether they are on a desktop machine, tablet, or mobile device.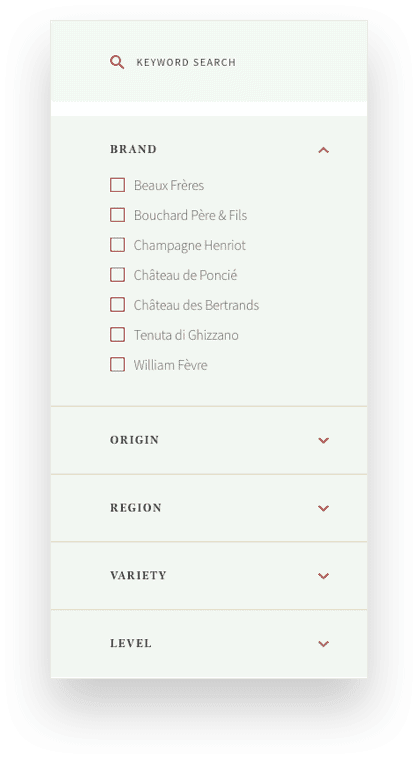 We then re-platformed the website using Drupal as a content management system. In addition to being an easy-to-use content management system, Drupal also enabled MDH America to have a private area of the site for role-based access to content. This gave their sales team an important tool for accessing shared documents and materials, such as sales presentations, educational and marketing material about the different wines and winemakers, and important sales announcements.
Another advantage of Drupal was that it allowed COLAB to expose filters for sorting through brands, products, wine regions, and distributors by state. This greatly improved the findability of content on the site, especially for the sales team, distributors, and partners.
Elegance and Quality
MDH America now has a web presence truly reflects the elegance and quality of their products. It is fully responsive and thoroughly browsers tested, so it works well and looks beautiful on all devices. The Drupal content management system allows MDH America to easily update their content, so the site is always accurate and up-to-date. This is important as their wines regularly win awards and accolades that burnish the reputation of MDH America. As they expand and grow their product lines, they now have the ability to manage the site's content autonomously. Most importantly, the MDH America website is now an effective sales and marketing tool that empowers MDH America to expand and grow their business.
MDH America website is now an effective sales and marketing tool that empowers MDH America to expand and grow their business.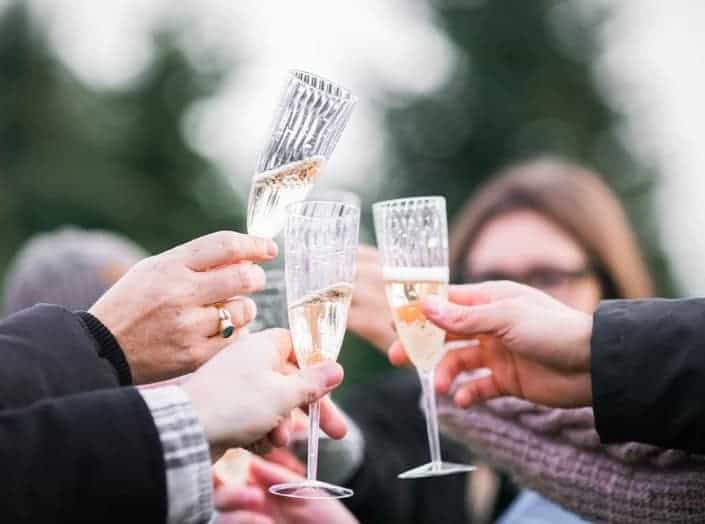 Let us help.
If you have a project in mind or would like to know how we can help, please reach out. We'd love to hear from you.