Richmond YMCA
Improving the YMCA Member and Administration Experience
We rebuilt the YMCA's website to use the Drupal-based Open Y platform, while maintaining a unique look that felt right for the large regional nonprofit.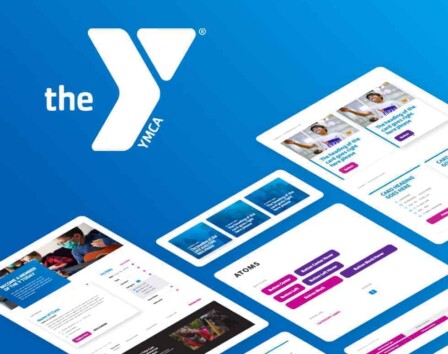 Opportunity
Update a vital community resource to better serve the Richmond area through a website that's modern, organized, and intuitive.
Solution
Apply open source tools to create a custom website that didn't come at a custom cost.
Outcome
The Richmond Y system connects with the community through an easy-to-navigate website resulting in almost 90% more sessions. The YMCA of Greater Richmond has provided an anchor to the community for over 150 years. Spanning 17 locations, the organization delivers vital services to youth and families, including child care, youth sports, and summer camps. However, though the Y's network was among the largest in the nation, its website struggled to keep pace.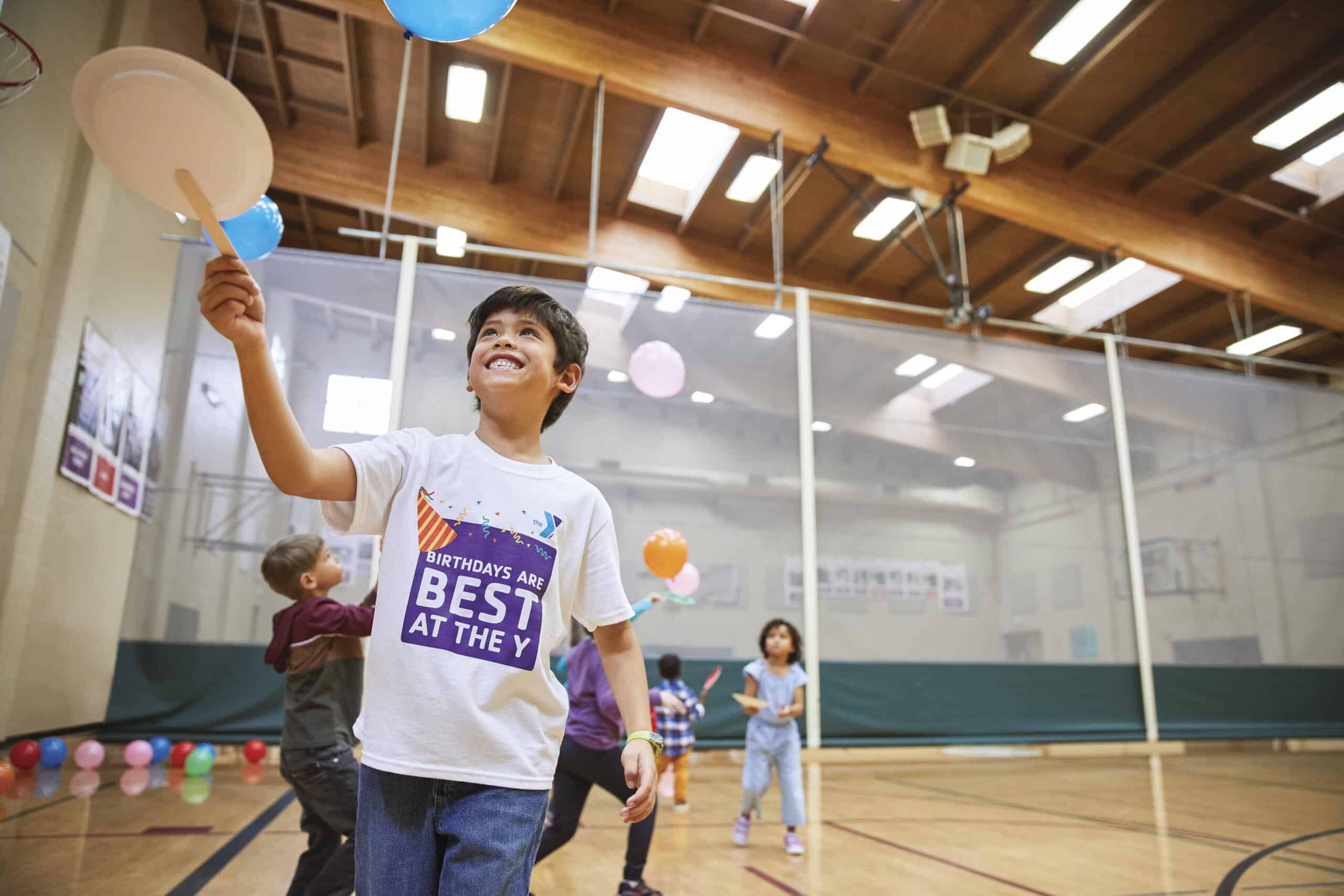 A Dated Website Too Costly to Manage
Along with being out-of-date, the Richmond Y's site had accumulated a wealth of technical debt that made improvements both costly and complex. Much of the site's content was also location-specific, which further complicated a user's ability to access the right content. The site's UX, navigation, and information architecture were simply unusable—and the mobile experience was worse.
While COLAB had worked with the Richmond Y for five years to maintain their WordPress site, the organization was due for a bigger change. We knew we could help.
Cost-Effective, Custom Functionality With Drupal's Open Y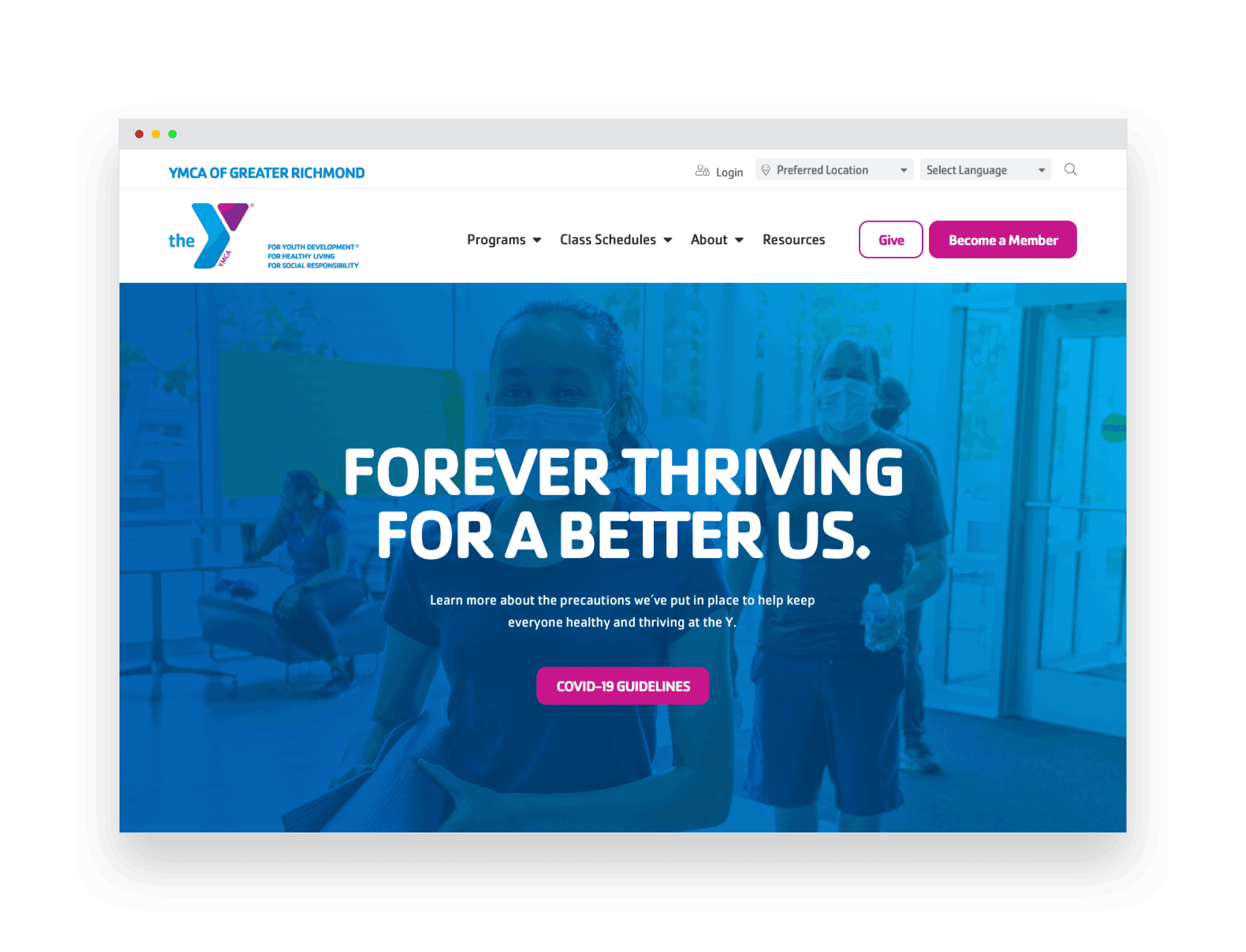 After years of developing individual features for the Richmond Y's legacy site, we migrated the organization to Drupal on Pantheon. The shift allowed us to take a step back and rebuild the content in a way that made sense. With Drupal, we were also able to tap into a third-party open source framework that was specifically tailored to YMCA sites.
Called Open Y, the open source project allowed us to provide the Richmond Y with the custom-built site they needed without the custom price tag. With the Open Y system in place, we saved development time by working from an established foundation that's become the standard in their industry. From there, we developed our own theme to create a website that stood out among other YMCA websites while providing a positive, responsive experience on mobile devices. Pantheon's platform allows for rapid development and iteration of the new site, providing governance and control without stifling the flexibility to move quickly. Further, administrators are now able to easily update content for news, programs, updates, classes, and more.
Over 100% More Users with More Than 160% Increase in Visits to Class Schedules
Since launching in June 2021, the new website for the YMCA of Richmond offers the community easy-to-find access to classes and resources that ensure healthier lives. Program registrations have also increased as the community now has easier access to the resources they need. Pages-per-session numbers are down as a result of users finding what they need faster through clearer navigation.
Drupal's unparalleled access to innovation ensures faster time to value, and Pantheon's platform brings the full value of open source CMS by adding additional layers of security, performance, and advanced developer workflows and tools.
COLAB has helped us through two complete redesigns of our site over nearly a decade and has been creative with what they present and quick to implement changes when we need them.

Clay Mottley
Content Media Director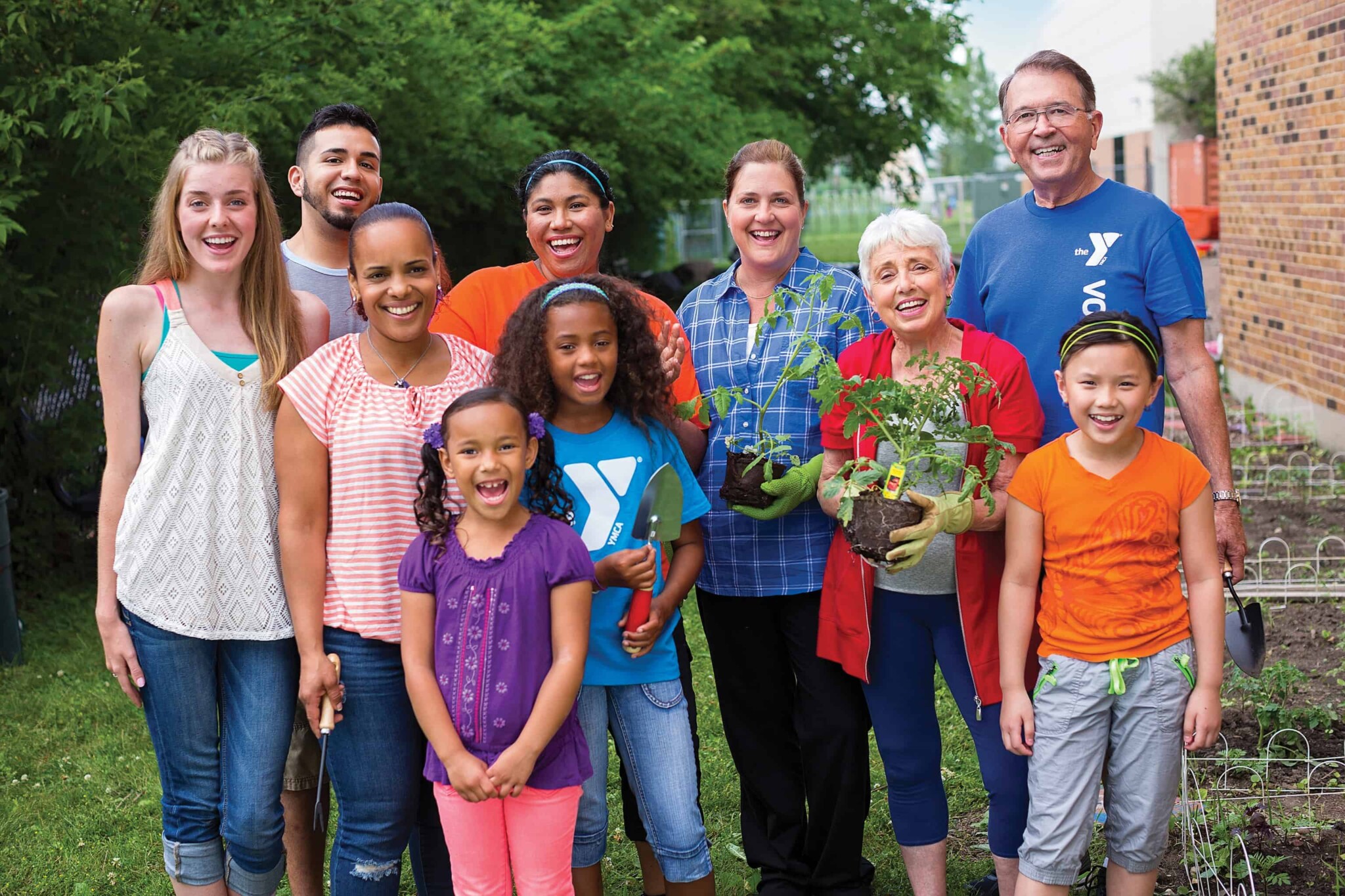 The YMCA of Richmond is committed to giving back to the community. And, as the open-source capabilities of Open Y allows us to share our custom to further the project's capabilities for all YMCAs, the organization's goal of giving back will go that much further.
With the added flexibility offered by modern open source technology, the Richmond Y has a website that can serve its community for years to come.
Let us help.
If you have a project in mind or would like to know how we can help, please reach out. We'd love to hear from you.