NPD Group
Migrating From IBM WebSphere to an Open-Source WordPress CMS
We helped NPD Group replatform from their unusable CMS to a brighter future with WordPress.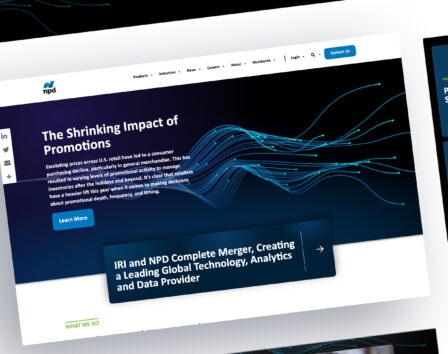 NPD is a global market research firm providing data-driven insights to help businesses sell their products and services more effectively. They specialize in quantifying sales, share, distribution, and velocity across various consumer channels by sourcing data from retailers and consumers.
Background
NPD reached out because they were tired of paying licensing and upkeep for their expensive IBM WebSphere implementation. Beyond hard costs for servers, licensing, and maintenance, the software was complex and had many barriers for the content team. The marketing team had even resorted to uploading HTML sites as an alternative to using the platform. The stakes were high with clients like Adidas, McDonalds, Toshiba, and Walmart. They needed help changing CMS platforms and a company to help shepherd them through the process.
Problems
While the site's design aligned with the brand aesthetic, some areas could have been more consistent to increase usability and visitor trust. As we assessed the underlying technology, we found that we needed to address numerous issues as part of our work:
Pages lacked representation in the site navigation
Logically related content wasn't being cross-linked and had no relationship in the CMS
Some areas of the site weren't content managed at all
Other areas were entirely driven by inline styles, reducing brand consistency
Multiple technologies used resulted in more complex and laborious maintenance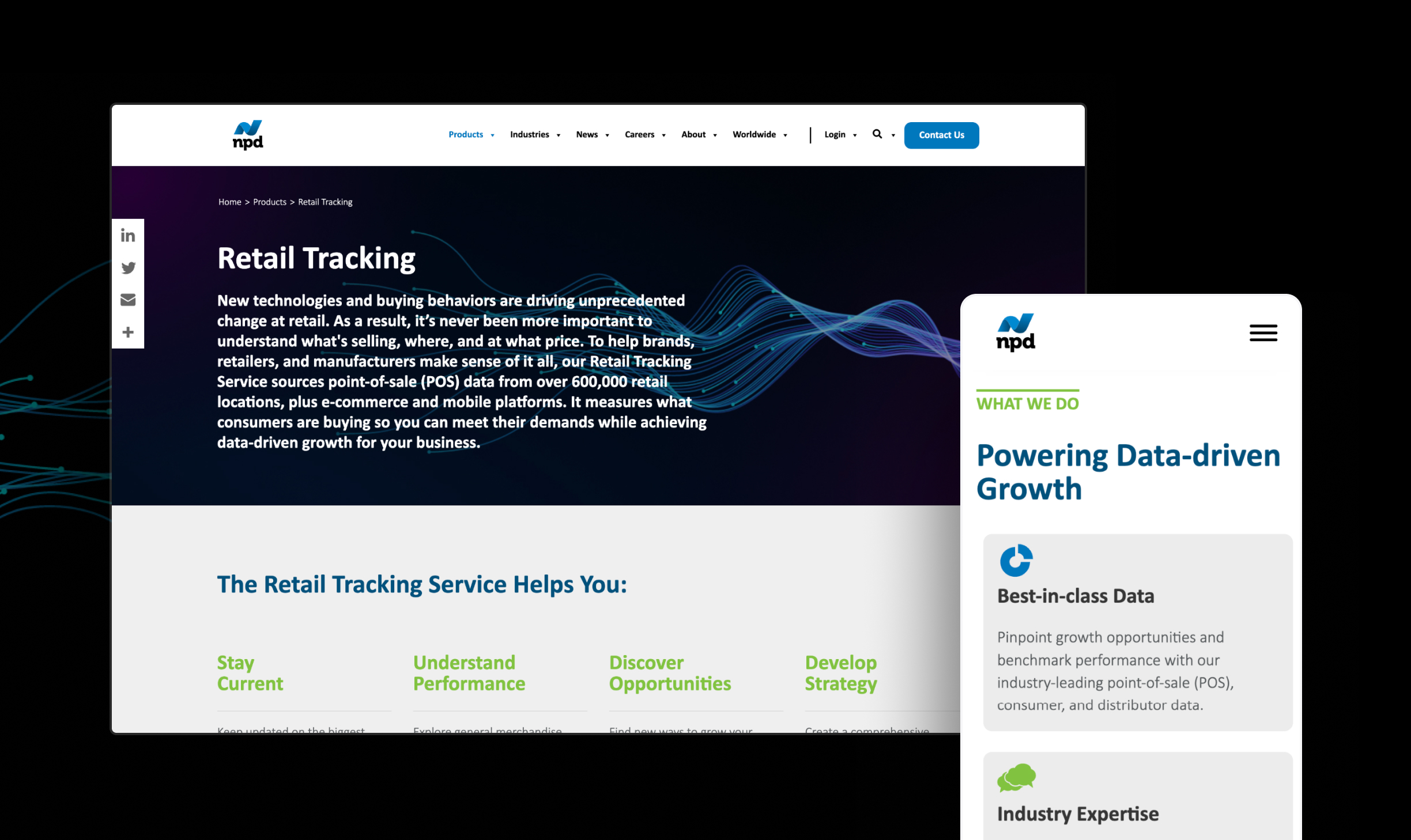 Solutions
While our primary charge was to create a usable CMS experience, we started by examining key pages and defining normalized design patterns for the new implementation. We created a governed design system built into the CMS to avoid brand inconsistencies.
We linked key content types to allow for automated display of content relationships on the front end. These relationships permitted visitors to form a deeper understanding of the information presented. It also reduced the effort needed for content managers to provide a more connected user experience.
We migrated the content in automated and manual batches to ensure site continuity. We launched the site on Pantheon.io infrastructure built to accommodate growth and scale.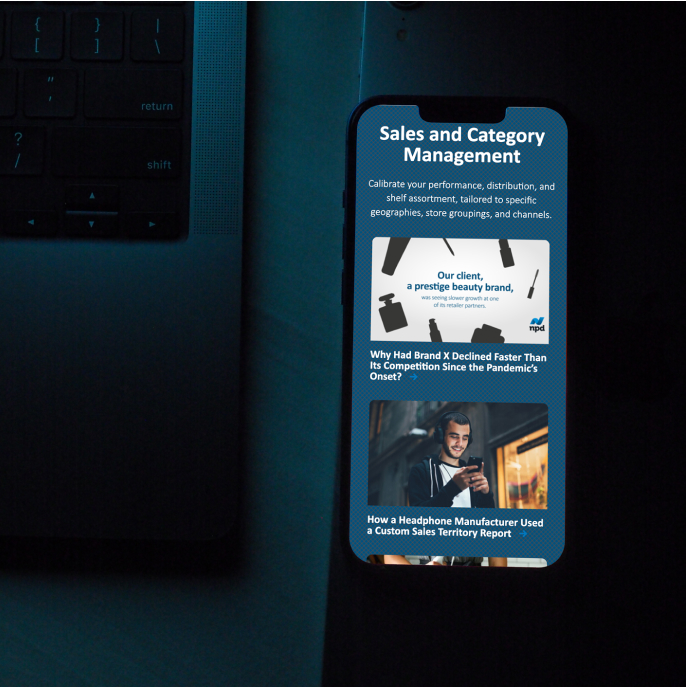 Results
The content and web teams at NPD Group were much happier and more enabled with our WordPress solution than the WebSphere solution. The content team had fresh tools, including an entire block editor implementation and comprehensive training.
Update
They reached out for our partnership in developing a new WordPress website in 2023 when they merged with IRI Worldwide to become Circana.