---
WHAT
IS IT?
Website Operations (WebOps) is a framework for building and optimizing a website so that it constantly evolves to the needs of the entire organization.
We build websites that stay valuable and solve problems by taking all parts of the business into consideration, including marketing, sales and business development, employee recruitment and retention, customer service, and operations.
Our proven process eliminates the need for massive redesigns down the road by delivering a platform that scales over time and a team that helps you continuously iterate and optimize to deliver results.
---
WHY
DO IT?
Your website should serve as a tool to fuel growth across the organization. Stop fixing problems and start seizing opportunity.
For many of the marketers we work with, there aren't effective processes or appropriate tools in place to empower them to move fast and deliver measurable return on investment. WebOps changes that by providing the vision, tools, and process you need to move fast, measure return, and drive growth.
Agility
It improves your ability to be flexible.
Speed
It increases the speed of execution and delivery.
Efficiency
It empowers your team with the right tools.
Value
It provides increased value upon each iteration.
Strategic
It's built with the future in mind.
Ease
It makes your job easier.
---
HORNE's work with COLAB has reset the bar with how we will work with agencies in the future. COLAB not only delivered, they delivered in stressful, time-sensitive programs with incredible needs. Quite simply, we wouldn't be where we are in those programs without COLAB.
---
HOW TO
START
It's our job to help you get there.
WebOps is a new way of thinking. It begins with an understanding of the big picture. In order to build a tool that delivers measurable return on investment, we create a vision for how your website drives growth for your organization.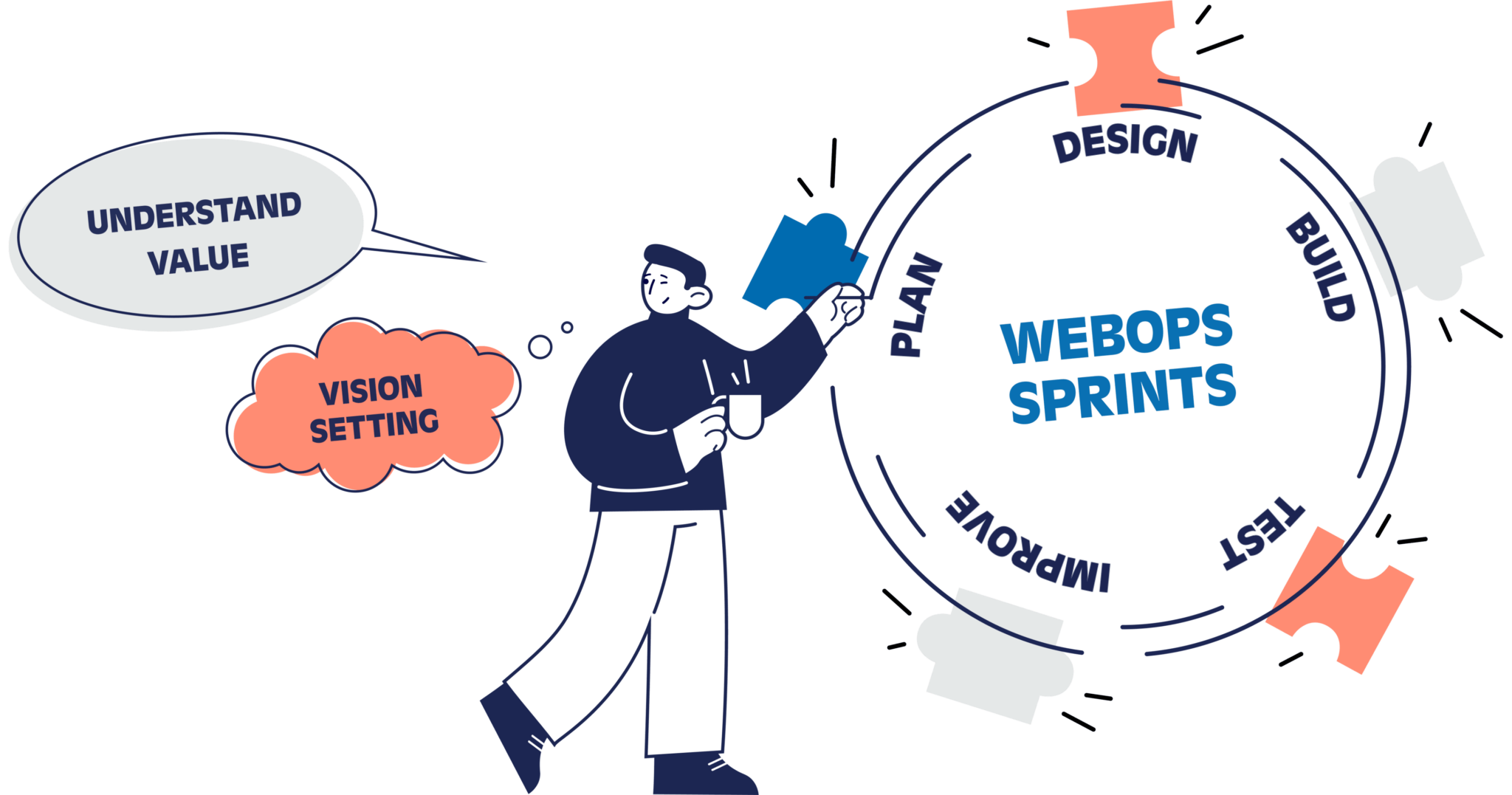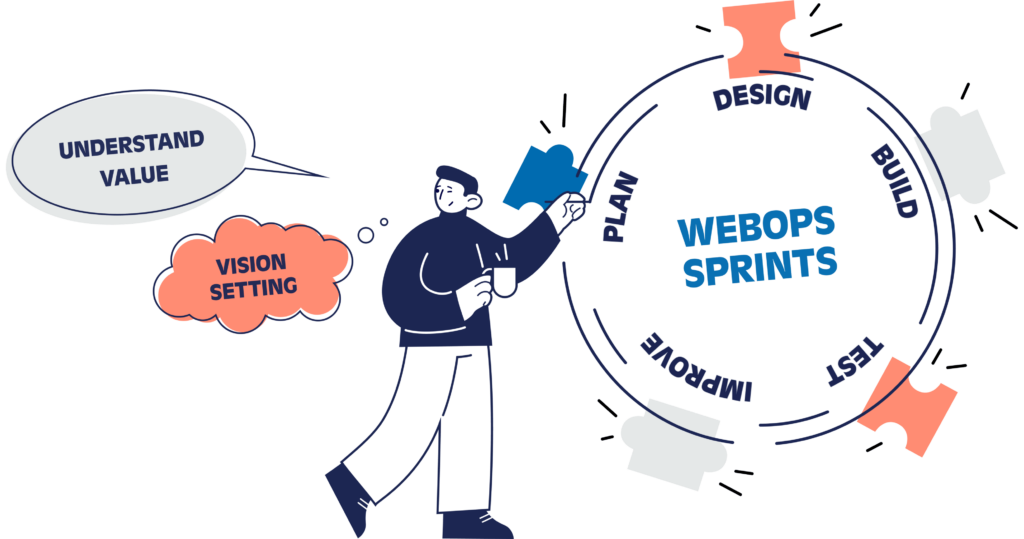 Understand
Value
Your website isn't just a one-off project. It should provide a continuous value to all aspects of your organization.

Vision
Setting
Goals, objectives, metrics, and the roadmap, are documented, setting the vision for where we're going and how we get there.
WebOps
Sprints
Ongoing, agile sprints are used to prioritize, define, design, and build specific features outlined in the roadmap.

Transform your website into a business asset
Ultimately, WebOps helps you achieve digital maturity across every aspect of your business—so your website becomes an asset to help accelerate sales, attract talent, support customers, and improve operational efficiencies.
Learn more about the COLAB Digital Maturity Assessment.
---
---