We take pride in the incredible staff we've built here at COLAB, and we'd be doing ourselves a disservice if we didn't show them off. We asked one of our UX/UI Designers, Juan Juan, to tell us a little bit about himself and his role, both at COLAB and in the world. Here's what he had to say:
Hello world.
My government name is Jonathan Angot, but I go by a handful of nicknames. I honestly have no real preference anymore. At COLAB, I'm Juan Juan.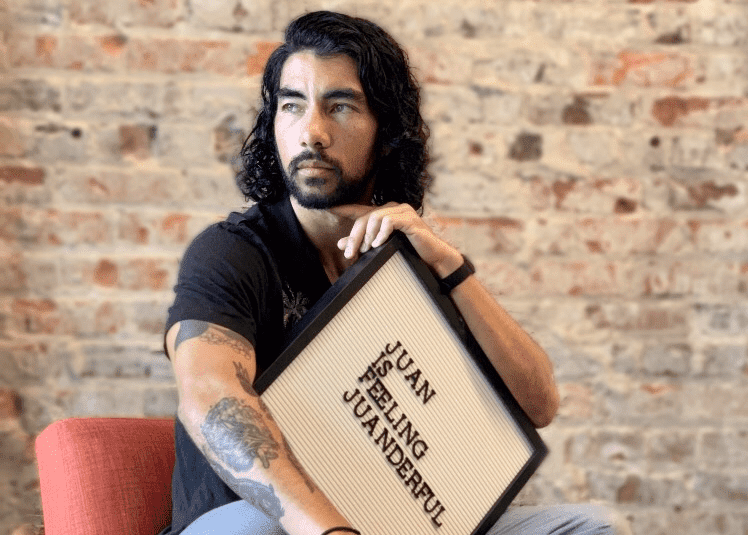 I'm a User Experience User Interface (UX/UI) Designer and I've been working at COLAB for almost two years now. Prior to COLAB, I earned a living as a full-time freelance digital designer. I worked with a bunch of rad and talented people. I had a great crew (shout out Never-Not) and we hustled so damn hard every single day. I'm so proud of what we were able to accomplish collectively and individually.
Eventually (six years later), I felt like I needed a change in order to progress and avoid becoming stagnant. I went on the job hunt and chose COLAB because they were the only place that would hire me. Just kidding, haha. I actually wound up at COLAB because of how impressed I was with their recruitment process. They don't hire people based on just skills alone. They really make sure you're the right fit. And to me, this seemed like the type of team that would push me to be better.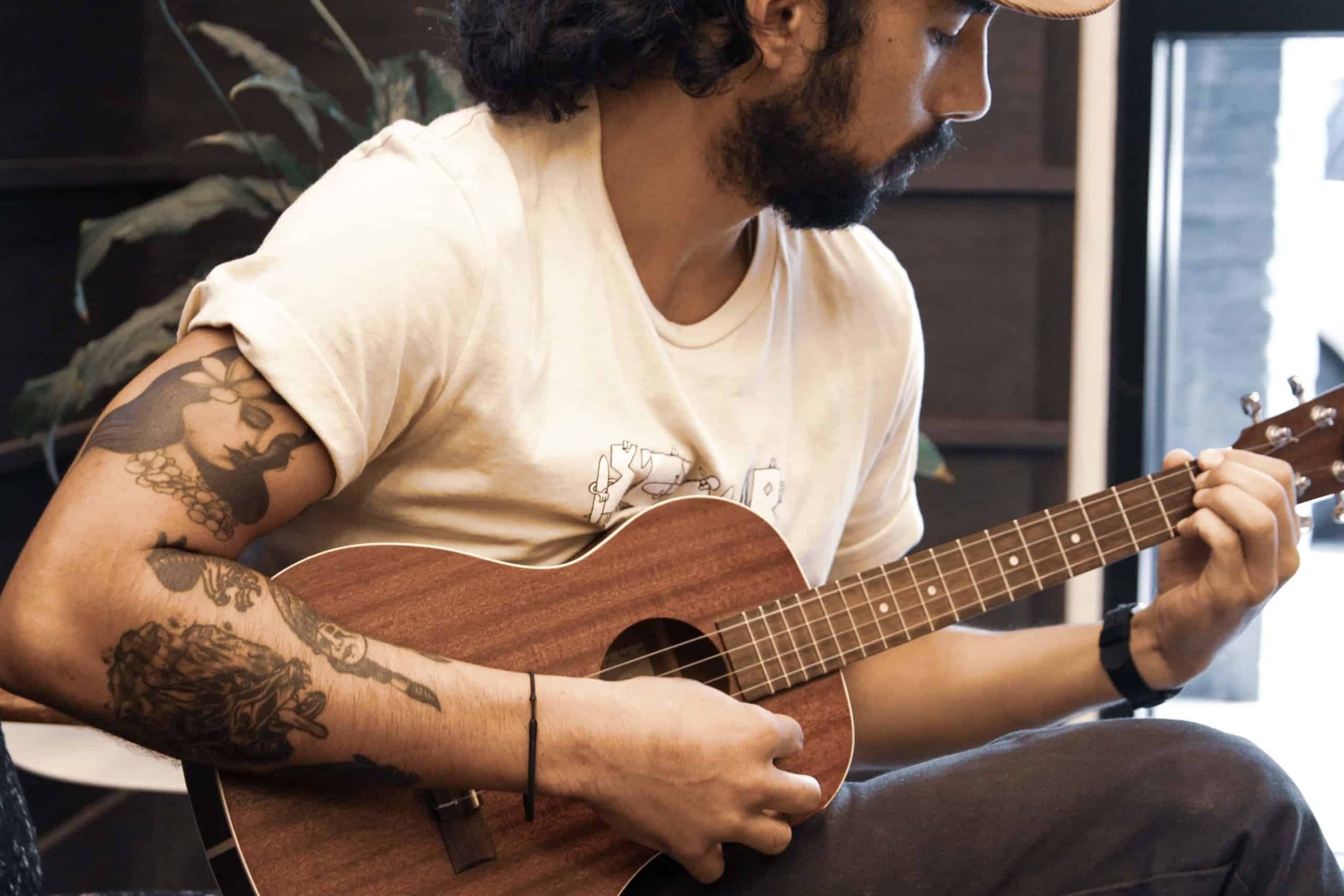 Upon being hired, I was thrown into the deep end right away. It was scary and uncomfortable, but I kept reminding myself that this was precisely what I wanted. This is how you learn. This is how you grow. And slowly but surely I began to hit my stride and figure out where and how I could add value to the company. There's so much to this story, but I'll save it for a face-to-face conversation with whoever wants to have it with me.
Outside of work, I consider myself a student. I make sure to really learn about each thing I'm interested in extensively. These days, I've become obsessed with psychology, philosophy, and how to live a proper life. When I'm not nerding out on that kind of stuff, I'm most likely skating, surfing, drinking, playing music, or all of the above-ing with my friends.
We know you're already sold on Juan Juan, but just for good measure, we asked him to tell us about his awesome work, too.
I don't have a favorite project, but my favorite visual designs were probably SyCom and 2nd Order Solutions. Why? Because neither of those brands had an established collection of brand assets, and they put their trust in me to come up with a visual language for them. I was super happy with how those languages came to life.
As far as my style, I'm influenced by a bunch of things that I've experienced in my life. I think it's important to note a distinction between my "style" and my job as a designer. My personal style is what's reflected in the various art forms I participate and express myself in. Things like my writing and journaling, digital creations, IRL sketches, surfing, skating, dancing, singing, playing the ukulele. I do all of these things in my own unique way. It's my expression of self with no constraints, unless I set them. It's as pure as it could be while being influenced by everything I'm into and have experienced in my life so far.
Now, design on the other hand, is different. You have a client. They have their own set of goals. They need our help to achieve these goals. My job as a designer is not to force my style into the project. My job is to design strategically in order to achieve the desired outcome. I threw up in my mouth a little bit typing that, but it's the best way to articulate what the job is. Design is strategic. The final design should be the most effective representation of the brand you're working on, not a representation of the designer's personal style. That being said, I have been known to hide Easter eggs in some of my commercial work, so be on the lookout and don't be afraid to click where you usually don't.
To explore more of COLAB's design work, take a look at some of the applications and websites we've worked on in our case studies.
We hire great people. Stay tuned on our blog and social media to meet more of our team soon.