Spotlight
Partnership for the Future Website Spotlight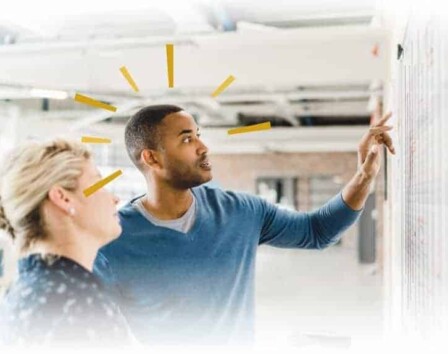 About a year ago, we launched Partnership for the Future's (PFF) new WordPress website. We're proud to help make a difference for an important community nonprofit organization.
PFF is a nonprofit that provides motivated, underprivileged high school students with the knowledge and resources to achieve successful college educations and careers. Their work spans from college prep to internship opportunities to scholarships. They accomplish this level of support thanks to their network of business partners. The organization is tremendously successful in keeping their students on track.
Project Goals
Make it easy for students, partners, and parents to find information specifically for them on the website
Encourage users to take action (i.e. use a contact form)
Legitimize the organization in the eyes of potential partners with a tidied up information architecture
Get current and prospective students excited to come to the website to learn more about the program
Match the spirit of the organization with a modern and professional website design
What We Delivered
Strategy: Rearchitected website, navigation, and overall user experience (UX)
Design: Created custom, engaging, and illustrative layouts appropriate for the nonprofit
Development: Built a custom WordPress website
Testing: Ensured IE11 compatibility for corporate partners
Deployment: Launched the site on a robust platform to ensure fast performance and decrease the cost of incremental support needs
Previous Homepage (2015)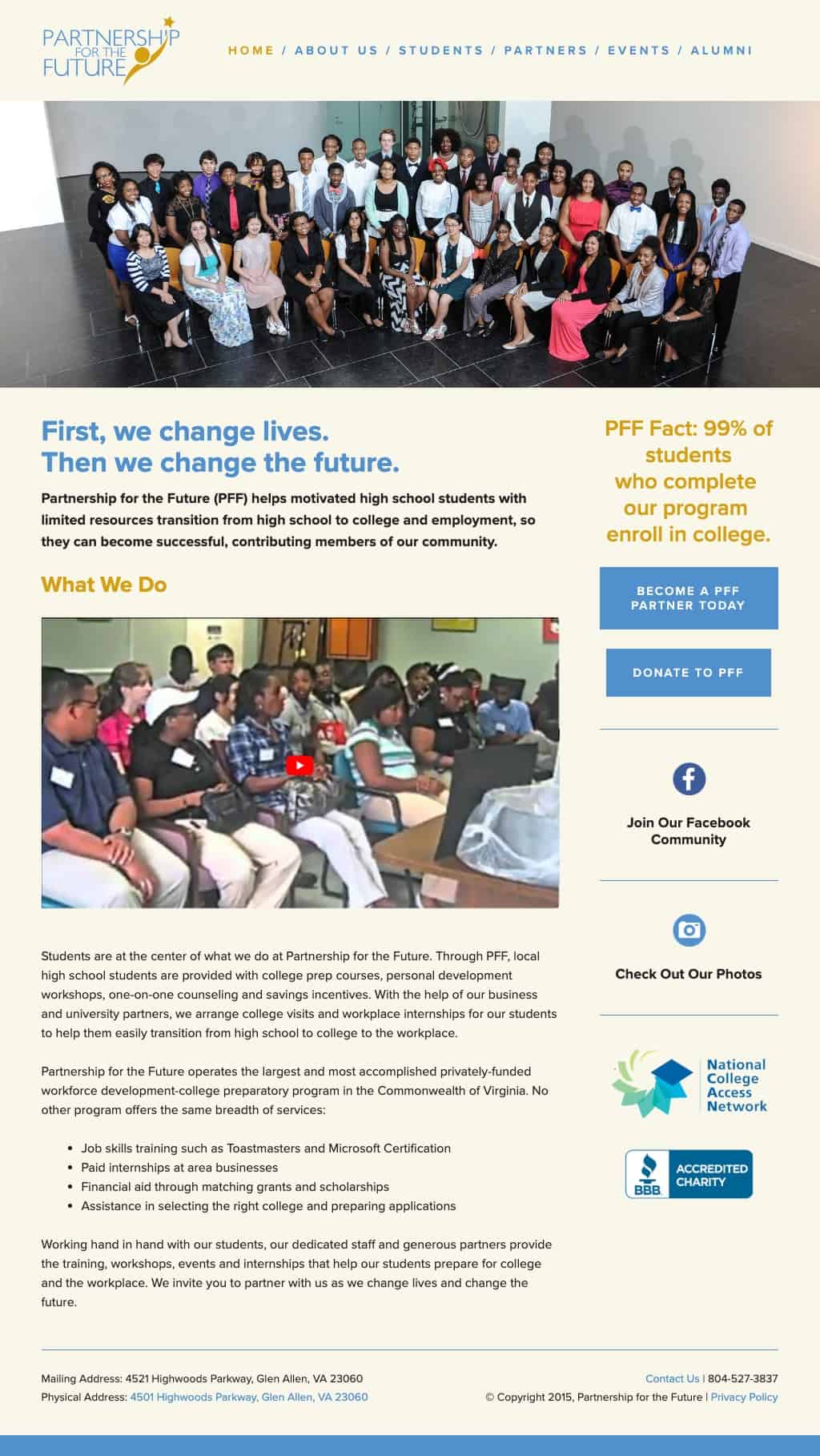 New Homepage (2019)

Let us know if you think we hit the mark.
If you would like information or advice redesigning your nonprofit's website, give us a call at (804) 433-3582, email [email protected], or fill out our contact form. We'd love to hear from you and talk through how we could support your organization.