We live in an increasingly digital world—and that means lots of changes, updates, and upgrades to technology to keep up with the pace of tech evolution. Today's consumers rely heavily on mobile and omnichannel digital approaches, and that means that organizations looking to connect with these consumers need to seek out contemporary ways to understand these complex, multi-platform journeys.
For years, organizations have relied on the power of Google's Universal Analytics to gain a deeper understanding of the customer journey. And it was a great solution for quite some time. However, Universal Analytics was built to support a different digital age; one built on desktop web sessions and data that was easily gathered and synthesized from marketing tools like cookies.
The problem? These analytical technologies and consumer access points are quickly becoming obsolete, which is why Google is sunsetting Universal Analytics. As of July 1, 2023, Universal Analytics will no longer collect or process data, making the tool obsolete. Due to this change, Google is encouraging its users to make the switch to Google Analytics 4 as soon as possible.
But what does this mean for the brands that still rely on Universal Analytics? Here's what you and your organization need to know about the latest version of Google Analytics, changes to expect after moving from Universal Analytics to Google Analytics 4, and how Google Analytics 4 unlocks the power of data analysis to level-up your WebOps (Website Operations).
What is Google Analytics 4 and What's Changing?
WebOps is centered on building and optimizing a website so that it constantly evolves to meet the needs of the entire organization. Furthermore, an organization's website is an entire sales and marketing tool—and data analytics is an important factor in this. With the right WebOps strategy, your site can become digitally sustainable and improve every part of your business: marketing, sales, business development, employee recruitment and retention, customer service, and IT. However, to do so, your team needs reliable site and user data. There's no substitute for it.
This is where Universal Analytics came into play—and where Google Analytics 4 is taking over now. Google updates its algorithm several times a year and changes its product offerings constantly to help organizations keep current with consumer behavior. The tech giant introduced several key analytics algorithm updates in 2022, culminating in a wholesale shift from Universal Analytics (UA) to Google Analytics 4 (GA4). What were some of the notable changes seen in these algorithm updates?
March 2022 Product Review Update: In an effort to promote product review content that extends beyond templated information, Google rolled out a search ranking algorithm update to boost content that would be most useful to its users, identifying high-quality reviews and rewarding them with higher search rankings.
May 2022 Core Algorithm Update: May's algorithm update was released to keep pace with the changing nature of how users interact with the web. Most reports generally agreed to the same thing: This new algorithm dramatically shifted search engine ranking visibility in a major way, with noticeable volatility in rank fluctuations.
September 2022 Helpful Content Update: This update was released to address and target content created with the goal of ranking well on search engine results pages, boosting rankings instead for content created to help or inform users, not just to generate site traffic. It rewards helpful content made with readers in mind, not pages created to trigger a higher ranking among search engines.
In response to these updates, what matters to Google today? Things like:
External and internal links
Keywords
Search intent
Content quality and thoroughness
Any technical issues
Site speed
Another factor that Google is paying attention to? Core web vitals; a set of standardized metrics that help understand how a user experiences a webpage. These metrics help describe the on-page experience for users, and failing to address any issues that come up in a core web vitals report can mean a company gets left behind in Google's new algorithm.
Previously, companies may have put core web vitals (CWV) at the bottom of their priority list, but that's no longer tenable. In early 2022, just 33 percent of sites passed a CWV check, up 10 percent from the previous year. However, that growth is likely to climb much more quickly in 2023.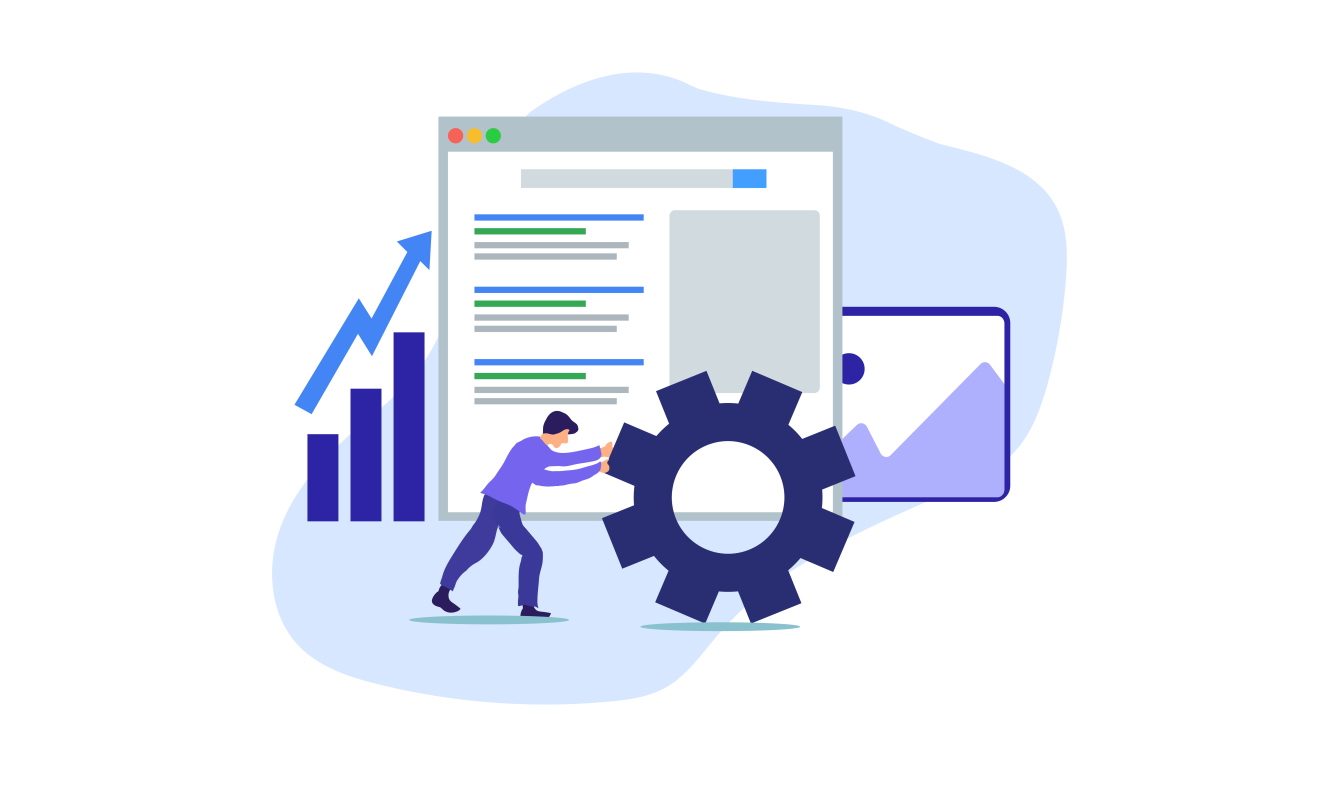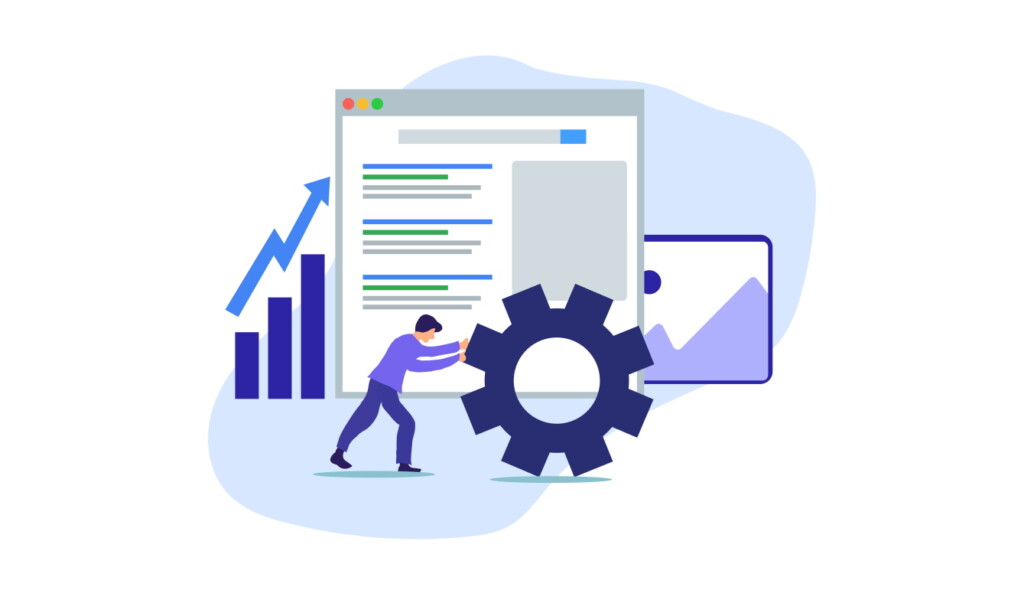 Transitioning to Google Analytics 4: Why It Matters
Have you taken steps to transition to Google Analytics 4 (GA4)? If not, you're missing out on valuable data.
GA4 offers an entire range of features and functionalities that Universal Analytics doesn't have, including more detailed data about how users engage with their website and a new dashboard that streamlines reporting features. In addition, generalized data like page views are out. Page views don't provide a lot of information about what matters most to a website's users. Instead, GA4 replaces page views with events. Each event is a more detailed look at what users are actually doing, and can be customized according to the kind of events an organization values most.
With Google Analytics 4, Google built a more advanced platform that is better aligned with current marketing and tracking needs, while more rigidly complying with current privacy regulations—all without needing additional (or more complicated) code.
Yes, this is a significant change because it requires all users to switch to a new platform. However, this new platform tracks and captures data differently from the old platform; it provides a more detailed look at how people interact with a brand, which can be directly leveraged into making more informed decisions about WebOps strategies.
GA4 offers distinct advantages in our omnichannel world. It provides organizations with the ability to track users across a journey that spans devices. This includes event-based tracking: GA4 can better track the overall experience of individual users rather than creating separate accounts for each person's initial and return visits.
Google Analytics 4: Examining the Changes and Preparing to Switch
Today, Google Analytics 4 (GA4) helps web developers and marketers determine how many people are using a site and app, what they're engaging with, and where they're spending their time. Other additional nuanced usage statistics enable markers to make informed design and feature optimization choices.
Universal Analytics tracked mobile views separately from other views. It was a more traditional approach to metrics tracking. However, that approach of separating mobile traffic no longer reflects the way modern users tend to access information—or how organizations prefer to view their total user bases. This is why GA4 combines both types of views but still allows users to break down mobile views from others, if desired.
Another difference is in the user metrics. While UA used only two groups, Total Users and New Users, GA4 added a third group called Active Users. This captures users who are participating in engaged sessions and exhibiting specific behaviors. It's a far more detailed look at how users interact with a page.
One significant change with the GA4 rollout is that when organizations make the switch from UA, marketers will lose access to years of historical data. All of the information you've been tracking in UA will be lost—unless you preserve it in advance.
Here are a few tips for saving your UA data leading up to the GA4 rollout:
Run detailed reports and save them in-house
Export your month-over-month and year-over-year data
Save as much information as possible, even if it's in PDF format instead of in your GA dashboard
For marketers, this highlights the urgency of retaining all historical data you might need and, ensuring it's backed-up and protected from the risk of future loss.
Why is Google making these changes? Primarily, Google is changing how it protects data and sets privacy policies. It's also adapting to handling the customer journey without relying on cookies due to recent regulatory changes. As privacy standards around the world are tightening, Google is following suit and restricting what's available to marketers in GA4.
To get started with GA4, log in to your new GA4 account as an editor and open the setup assistant.
What's the Rush?
Time is of the essence when it comes to preparing your organization for the switch from UA to GA4. Your GA4 implementation timeline is important, especially if you usually rely on year-over-year data.
Put this at the top of your list. Why? Because UA will stop all data collection on July 1, 2023.
What that means for users:
If you haven't updated your Google account, beginning in March 2023 Google will update it for you automatically unless you opt out.
If you opt out, your UA account will still terminate, but Google won't create a GA4 account for you.
The new GA4 property they create for you will be based on the settings in your Universal Analytics property.
If you have created a GA4 property, and that property is connected to a Universal Analytics property, they'll copy over configurations from UA that have not been marked as complete in GA4.
Remember: "not all UA configurations have an obvious GA4 counterpart, and the automated process might not make the same choices as you would" – so manual migration is strongly recommended.
The small bit of good news from Google is that "after July 1, 2023, you'll be able to access your previously processed data in your Universal Analytics property for at least six months." In the coming months, Google will release an exact cut-off date for users to see UA reports and previously-collected data.
Understanding the Relation of Site Analytics to Core Web Vitals
A site's core web vitals are much more than just its performance metrics. They are a global user experience (UX) initiative to prioritize the customer journey within the world of web design.
A site visitor's journey starts as soon as they land on your site, encounter your brand, and interact with it. In the digital space, a site is the digital manifestation of your brand ethos and it forms the basis of a person's relationship with your organization. Any performance or UX frustration negatively impacts their customer journey, just as something that aids their search or purchase improves their journey.
Core web vitals play into your analytics in multiple ways. If your site isn't performing well due to slow-loading pages, dead links, or hundreds of other user frustrations, your bounce rates or cart/page abandonment rates may be high. Users may not be spending as much time on certain pages or the site as a whole due to poor UX and a frustrating customer journey.
Even more importantly, your core web vitals impact your search rankings. Making changes to your technical SEO can elevate how you score on core web vitals, yielding higher-quality search results for Google and landing you higher in page rankings. Google confirms that core web vitals are a ranking factor in its search engine algorithm.
Optimize Core Web Vitals for More Accurate GA4 Data
Before you make a plan for 2023 and beyond, assess how your site performed in 2022. Identify which areas of your site may need attention. Then, after improving your core web vitals scores and implementing GA4, re-evaluate your data. Can you draw the same conclusions? What has changed since the changes to the site?
A poorly-performing site might not be giving you accurate data. This means it's time to reevaluate both the performance of the site itself and the accuracy of your core web vitals to troubleshoot the situation and get to the root of what's going wrong.
Adjust and readjust as needed to make the changes necessary to improve site performance. After your site is performing well, with high core web vitals scores, you're likely to not only see a positive boost to your analytics overall but also get a more accurate understanding of which data and features users want to interact with and which areas of your site may need additional attention or enhancements.
Ready to find out how your site currently ranks?