News
Integrating Pattern Lab and Drupal with the Drupal RVA Meetup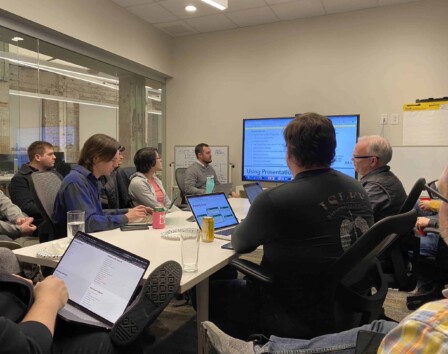 We were thrilled to have the opportunity to present and host the monthly Drupal Richmond Meet Up yesterday on how to work with Pattern Lab and Drupal.
Our development team and the local Drupal community learned more about Pattern Lab, Drupal, and how to technically marry the two platforms to create a more flexible, sustainable system.
About Drupal
Drupal is an open-source CMS designed to provide a structure for creating powerful and flexible web experiences. It is industry agnostic, but is tooled for enterprise-level content management. Recently we have used this within the finance, healthcare, media, and food and beverage industries. Learn more about our Drupal capabilities.
Pattern Lab
Pattern Lab is a tool to help teams build systems using simple components that can be combined to produce complex, but maintainable design systems. The tool generates a website that acts as visual presentation documentation for your design system. This is typically used in conjunction with the atomic design principles pioneered by Brad Frost.
Combining Drupal and Pattern Lab
Drupal and Pattern Lab can be combined to create a powerful tool for your websites and web applications. While many of the advantages are technical, below are some major advantages:
Maintaining code and design consistency in large websites and web applications
Providing value to clients by writing more maintainable and efficient code
Reducing the time and duration required for new page layouts through code reuse
Making websites more testable for browser consistency
Keeping websites compliant with accessibility standards such as WCAG 2.0, Level AA
Acting as a single source of truth for inter-team collaboration
We'll be publishing a technical post on how we accomplished this.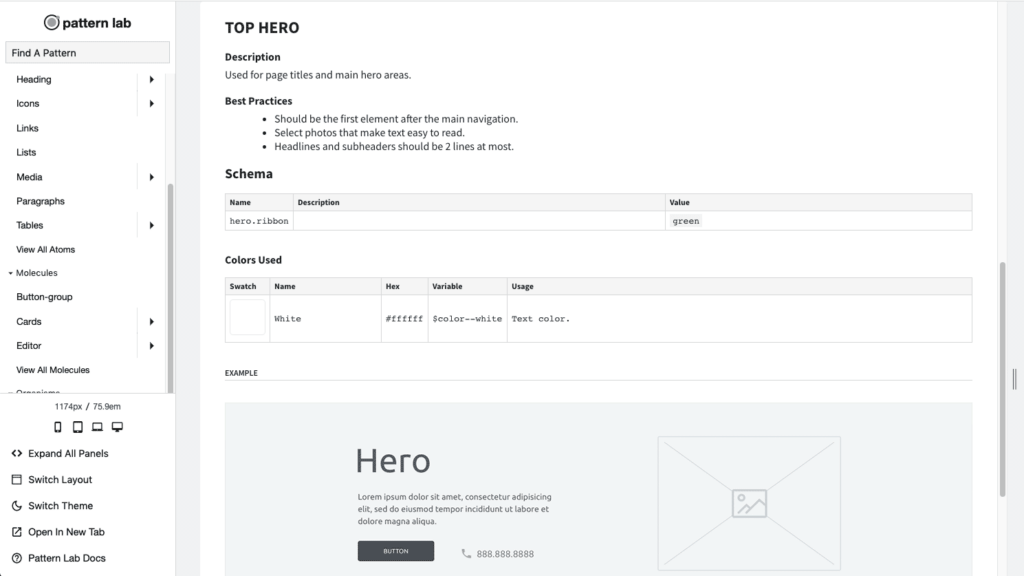 Summary
Clients and development teams should consider using Pattern Lab with Drupal to create well documented, consistent, and maintainable websites and web applications. This methodology is reproducible for any website and provides significant value in the long term.
If you have a Drupal website or web application that you're maintaining and you need help, please reach out to us via email [email protected] or give us a call at (804) 433-3582. We're happy to discuss the possibilities.
Further Reading