4 Steps to Stronger Member Retention Via Credit Union Website Development
One of the core challenges with digital marketing is its inherent focus on the future. From your website's design to its search ranking, you have to exploit every advantage to find your next customer. Continue reading to learn more about the benefits of professional credit union website development.
Competition is running high, especially in the financial services industry and if your credit union website can't satisfy stakeholder demands for member growth, then your marketing strategy might be standing still.
Attracting new members is a critical focus for every credit union. But for as much appreciation a website that delivers chart-busting conversions may generate in meetings, your recognition will be short-lived if your organization can't retain and grow its existing members.
Though retention is often viewed as a customer service issue, your website provides a powerful means to extend your organization's reach and keep its members happy. By following these steps, your website will continuously demonstrate the value of your institution to the audience you need most.
How to Understand Your Credit Union Members Better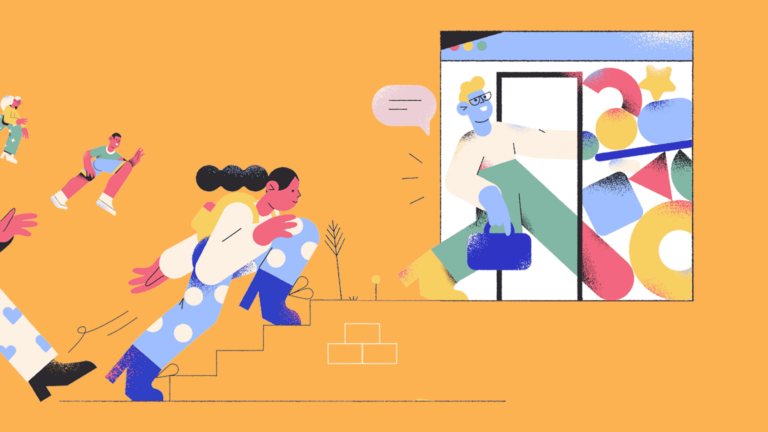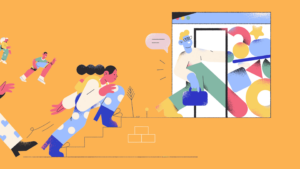 Your website has to account for the changing needs of your members over time. Use this mapping tool to create an experience that supports each stage of their journey with your services.
Step 1: Understand the Complete Journey of Your Members
As a digital marketer, you spend plenty of time thinking about your customer journey. But to tap into your website's potential as a retention tool you have to consider more than the pieces of your website your users interact with. You have to account for the changing needs your customer experiences with your services over time.
For a credit union, your assortment of offerings progress with your members along a lifecycle similar to their own. Perhaps a member joins as a high schooler opening their first checking account. As time goes on, they apply for a car loan, and eventually a home loan. Perhaps they'll later refinance or pursue a small business loan to facilitate a career change.
Understanding your customers' financial journey makes it easier for you to create content that targets each step they're preparing to take.
By knowing the demographic details of your customers and their current product mix, your organization can respond with details about the additional services you provide. Reinforce what sets your credit union apart by leaning into your members' needs and emotions.
Step 2: Know What Differentiates Your Institution from Big Banks
Unlike big banks, credit unions are built upon personal connection. Instead of banking with a massive, faceless institution, your customers choose you because you offer a different approach. Tied to specific states or geographic areas, credit unions offer members a high-touch, localized experience.
Consequently, your website should reflect the personal, more direct connection your institution can provide. When members are planning a home purchase, you can anticipate their needs by offering the right messages at the right time. And, given the smaller member base of a credit union, you can address their concerns with a more personal perspective that larger organizations can't match.
When you have a clear understanding of your brand's presentation, you can apply voice, tone, and imagery to your content and connect with members. In the process, you underscore the message that your credit union knows and values its customers.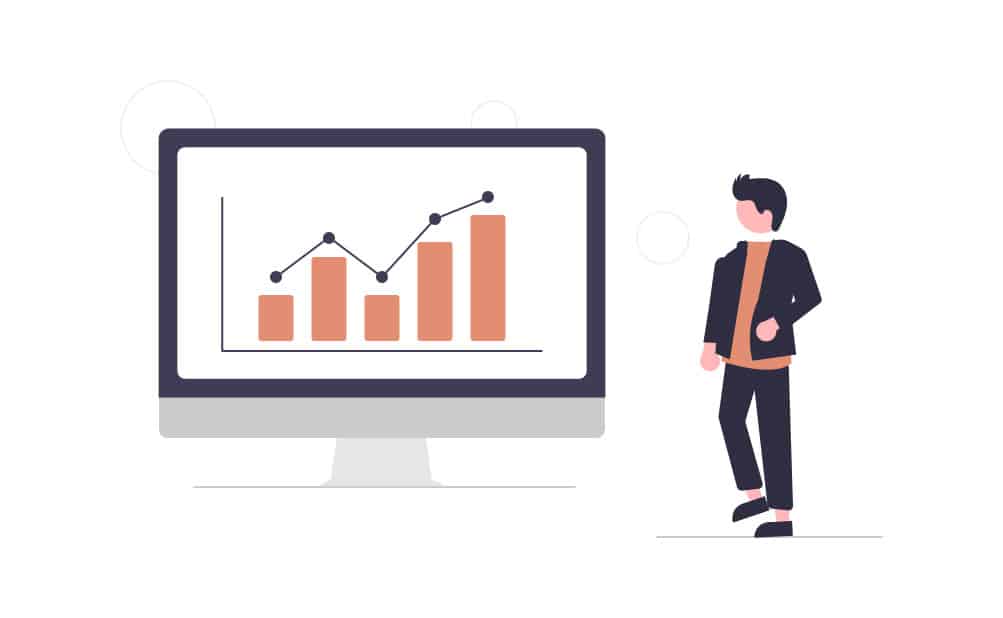 Step 3: Become Your Members' Primary Source for Financial Information
Regardless of where your members may be in their lives, every financial decision demands careful consideration. From buying their first car to refinancing their existing mortgage, a credit union's products are often considerable investments. Members need a trusted resource for guidance, which your website can provide.
Pivotal financial decisions constitute critical touch points between your credit union and its customers. If your members were going to look outside your institution and consult another bank, this is the time. However, by creating content that's engaging and educational, you offer reassurance that they are in good hands.
Depending on your organization, you can provide a blog post or FAQ that explains everything your user needs to know about an auto lease, home refinancing, or a small business loan. Or, your site can provide a robust, guided tutorial with interactive elements to further reinforce your brand presentation and tout the financial education that many credit unions pride themselves on offering members.
To boost SEO ranking, financial institutions have placed a growing emphasis on producing self-service educational content and help resources. As a result, your customers can likely find all the answers they need on the web. But it's important that they're finding it from you.
Publishing helpful financial content is a means to deliver stronger SEO results to your website. But it will also reaffirm to your members that your credit union is a trusted resource for financial advice. And that impression goes a long, long way.
Step 4: Offer Proactive Outreach of Member Resources
Digital content doesn't always work like "Field of Dreams." If you build it – they may or may not come.
SEO and thoughtful UX design are important tools to bring your content to the surface for current and prospective members. But just as importantly, you have to promote your resources to your existing customers.
As a financial institution, you have access to an assortment of personal information. But the biggest question you need to resolve is how to use it responsibly and not to the detriment of your members' trust. By recognizing the services a members uses, you can build from the broader patterns in customer behavior in a respectful way.
For example, if you've found that most of your members refinance three to five years after buying a home, you can send messages about the current interest rate and the advantages of refinancing. Or, if your member is a longtime client, you can promote details about retirement planning.
Your institution has an assortment of digital promotion tools at its disposal:
Email: Not every email is for every member. Use marketing automation software to tailor messages to respond to website browsing habits or in response to specific life events.
Text Message: Offer links to details about products and services, but only if members opt in to receive information.
Online Banking Software: Depending on the capabilities of your platform, you can send internal messages to cross-promote products to members.
Personalized Web Content: Leverage the data you have about members' demographic details and interests to offer a custom experience.
In the financial industry, growth is often viewed as the central goal. But by highlighting a credit union's benefits, you can underscore that your institution will grow alongside your customers as well. With the right credit union website development plan, you'll be able to spark that growth, and reach existing members in innovative ways.