From a marketing standpoint, your website's primary mission is to deliver high-quality leads for your business. But to see the greatest return on your investment, you need to consider how your website can augment the entire customer experience.
For all the focus that you apply to optimizing your website for potential customers, you can't neglect your existing clients. Designed effectively, a custom portal acts as a vital resource for customer retention as well as your employees, whose needs are as vital as those outside your organization. Though the ROI may not be as apparent for internal users, your digital strategy grows that much more effective when it accounts for every user.
Depending on the size of your business, you may be able to serve employees through a software-as-service provider, or keep your customers informed through a static newsletter. But as your needs expand, your digital infrastructure can also grow to provide a higher-quality experience. In the process, you can both save your employees time and deliver a stronger impression of your brand.
5 Ways Self-Service Portals Can Benefit Your Business
When not approached with the proper level of consideration, most portals provide an underwhelming experience. However, when designed thoughtfully, portals resolve workflow issues and increase connection with your brand.
1. A Comprehensive Portal Replaces Siloed Solutions
The principles of effective UX design don't only apply to website visitors venturing along your marketing funnel. From helping with on-boarding to providing a consistent source for HR information, your organization's digital presence can be a powerful tool for employees.
However, employees are sometimes seen as a captive audiences whose needs often go neglected. As a result, you may be tempted to rely on an out-of-the-box solution. But satisfying your employees' needs through outside providers can be limited, especially given the specific nature of these tools.
One solution may handle your employees' benefits information, while others will provide access to internal training, company policies or compliance procedures. Before long, you need to keep track of multiple software-as-a-service (SaaS) subscriptions, which cross multiple platforms and are difficult to manage.
If you're a small company, you may not run into an issue with providing siloed solutions. But as your needs expand, these multiple systems ultimately provide a diminished user experience. Instead of focusing on your customers, your employees potentially spend hours navigating between systems to find what could be available in minutes.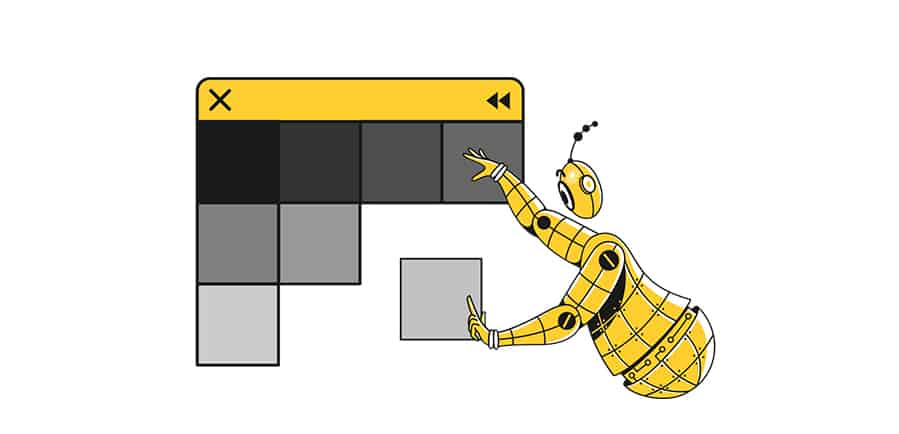 2. Portals Offer a Fully Customized Experience
Out-of-the-box solutions for your internal users may be fast and cost-effective, but they inevitably won't be tailored to your needs. You can customize the multiple SaaS platforms at your disposal, but often the extent to which you can customize will be a constraint and it could get expensive very quickly.
Portals can combine the multiple internal resources your employees need into a single source. For most organizations, a portal can range from a single webpage to a multifaceted, dynamic resource for your teams. No matter the size, a portal is a secure and personalized way to provide information to a very specific audience.
Working with the health care provider client ChenMed, we built a robust internal platform that consolidated the information employees needed into a single resource. Initially, the portal provided a quick resource for frequently requested issues such as ID replacements. As time went on, the portal grew to become a robust resource for additional audiences as well.
3. Employee Portals Benefit Customers, Too
A well-designed portal doesn't need to deliver new information. More importantly, it should repurpose existing information in a way that's fast and useful.
In the case of ChenMed, the organization's website provided a wealth of information to front-end users. We gathered all the data from the site and repackaged it into an intranet with a wealth of robust functionality. Not only did the portal provide a vital means of information-sharing for employees, but it also acted as a knowledge base for the company's customer service representatives.
Additionally, ChenMed used Workday for its HR management. Both the company's internal and end-users needed to access its information, such as who was working in what clinic. Using Workday's API, we surfaced what ChenMed's users needed in a way that didn't require reproducing the information the vendor provided to the company. Instead, the portal improved the services the company already used.
Though the return on investment for serving internal users may not have been obvious, a well-organized portal is a great way to provide exclusive, easy-to-access information for customers too, while saving everyone time and effort.
4. Client Portals Extend Your Company's Commitment to Service
As digital grows increasingly vital to the success of any business, your company must navigate the altered expectations tied with that shift. When customers find you online, they expect to be able to work effectively with you online too.
It doesn't matter how your organization is structured. Your customers view your organization as a monolithic entity. If your customer has come through your sales pipeline experiencing a certain level of service, they will expect that level to be maintained.
Customer portals have long been fixtures for B2C businesses, and they've become an increasingly valuable tool in the B2B market as well. Every ecommerce site allows users to create an account and view their order history and manage preferences. Now, businesses have grown to expect the same level of service from their partners.
As your business grows, so does your need to track your progress with a given client. If you depend on communicating project or account updates, a portal eases the burden on your account/relationship managers. Instead of communicating by phone or email, your customers can access a self-guided, up-to-the-minute resource about their business with you.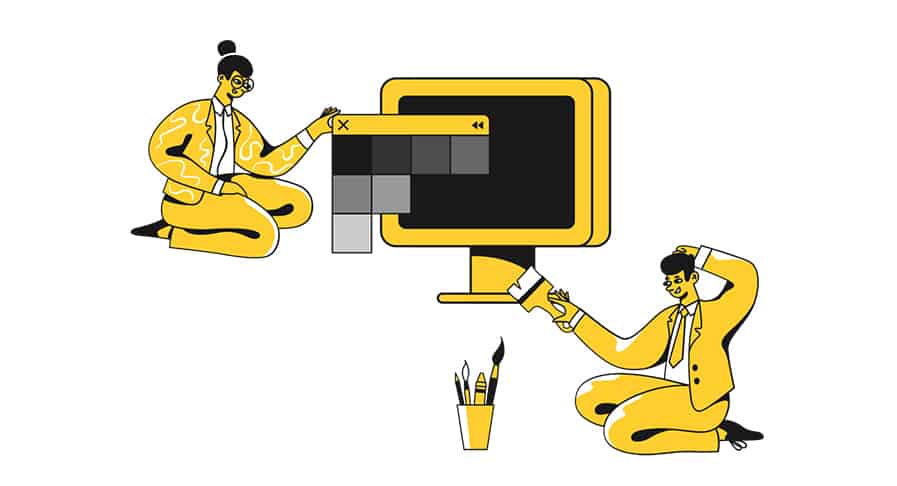 5. A Well-Designed Client Portal Streamlines Your Workflow
Depending on how your organization connects with its customers, a portal can also improve the ways you work together.
One of our clients, HD Bros, provides listings photos to realtors. We created a portal that allows their images to be uploaded to a single location where they are searchable and scalable to the varying listings platforms. The portal provides a connection point between photographers and the listing agents who need their services. Otherwise, the company and its customers would be left sending large files via email that are not sortable and very inefficient.
Providing a satisfactory experience after the sale doesn't just make your customers more likely to keep working with you. They'll also be more likely to recommend your business to others in the future.
Portals Satisfy Under-Served Segments of Your Audience
If you're just starting to consider the benefits of an internal or client-facing portal, you have a range of options. Whether you try working with an outside vendor or building a custom landing page, you can find cost-effective ways to satisfy your needs.
However, once you've started down this path, you likely have already seen the value in their potential. Maybe you've built a client portal, but your business has expanded beyond its reach and you need more functionality than an out-of-the-box solution can provide. Or, you want to provide a more comprehensive source of truth for employees about how your organization serves them, your customers, and presents your brand.
Whichever the case, it's essential to ensure the information your users need is available in an organized, readily accessible place. Let's talk.