Digital Marketing
eBook: Break the Endless Cycle of Website Redesigns by Embracing Agile Marketing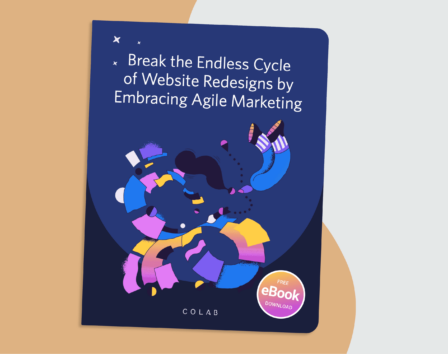 Traditional website redesigns essentially begin to deteriorate the moment after launch because our fast-paced digital market demands nonstop, innovative changes. Otherwise, competitors blow past you on their way to better serving your customers' needs.
So you face one clear option as a marketer: abandon the redesign and embrace Agile marketing.
Borrowing principles from Agile software development, Agile marketing means your site can flourish in a state of constant improvement. Instead of incurring the costs of starting from scratch every three to five years, the most vital tool in your arsenal remains a nimble work in progress.
Download this eBook to learn:
How Agile marketing workflows differ from conventional website management
The four core advantages of adopting Agile marketing
Your organization's five necessities to adopt Agile marketing
How Agile marketing builds organizational buy-in for your digital initiatives
Get Your Agile Marketing Guide

Agile marketing can be a game changer for many organizations. Learn what and how agile marketing is as well as some of the tactics commonly used during adoption.