Virginia Physicians for Women
Website Redesign for Virginia Physicians for Women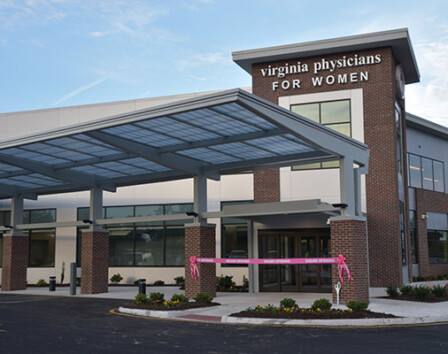 Background
Virginia Physicians for Women (VPFW) is a physician-owned OB/GYN practice. With a staff of thirty providers and over one hundred fifty staff members, they provide some of the best patient care available in Richmond and Central Virginia. They are well respected for providing personalized, compassionate, gynecologic and obstetric care from first annual exam through pregnancy and beyond. As a leading provider of medical care and expertise to thousands of women, their website receives a considerable amount of traffic and is one the practice's most critical communication tools for reaching its audiences.
Opportunity
VPFW had a website that was under-serving the organizational needs of VPFW and the patients who depended on VPFW's services. Site visitors had difficulty using the site, which was causing friction with patients and missing out on opportunities for engagement. The website was also difficult to maintain, causing real operational inefficiencies.
The marketing team at VPFW needed a tool that could support their efforts to improve SEO and content marketing. To do this, they wanted to use the website in a few different ways to foster patient education. With a rising mobile demographic, the practice also needed the site to be optimized for mobile visits. Their social media accounts were gaining traction, so they wanted to use the website to promote the more direct conversations that were happening on Instagram and other social media outlets as well.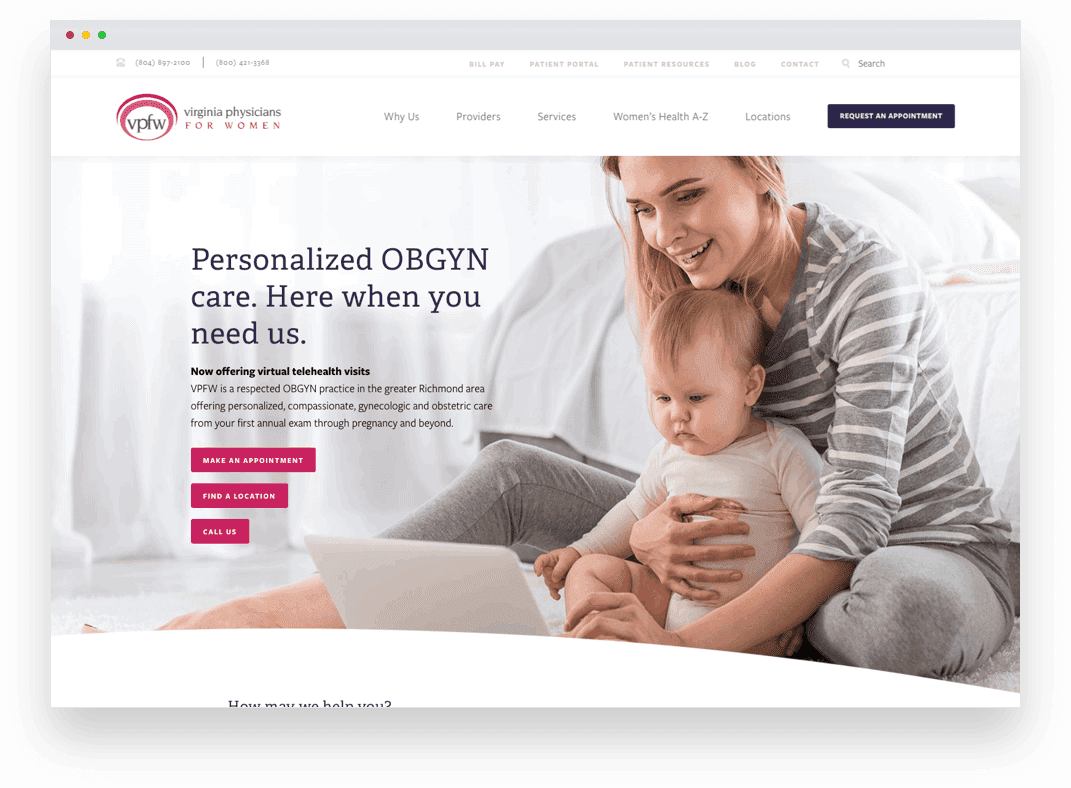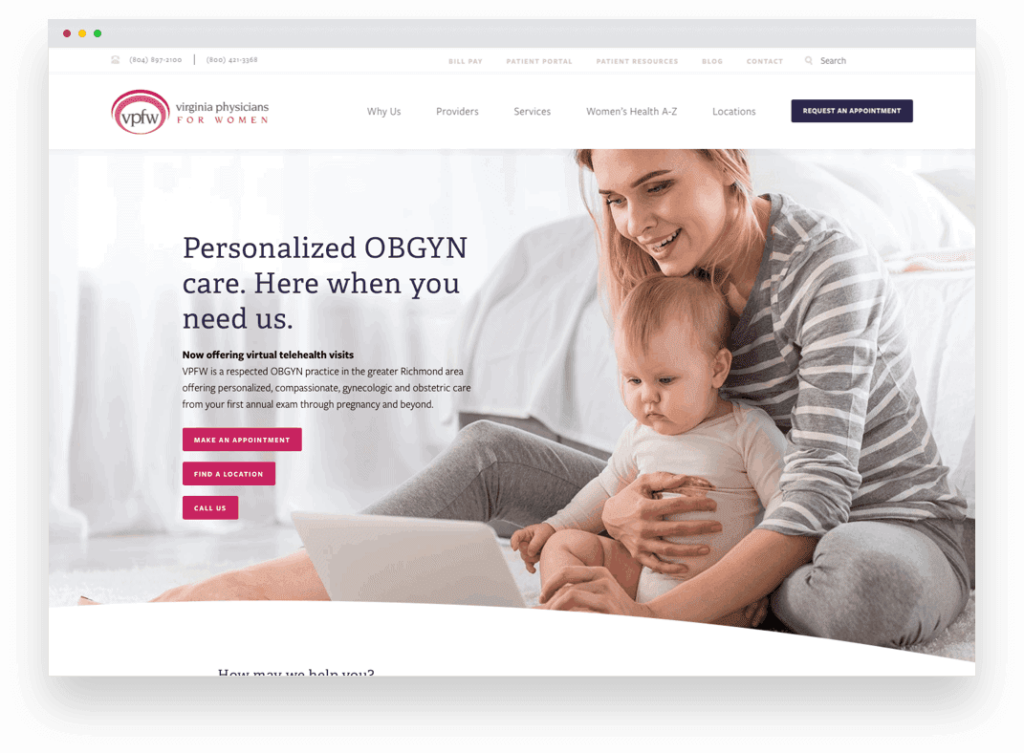 Solution
COLAB reworked the content architecture to put educational content at the forefront including a unique strategy with "Women's Health A-Z" as an educational resource to feature topics that are relevant to VPFW patients. Frequently visited sections of the site were made highly visible (request an appointment, patient portal). We also implemented related content sections to tie together educational content, services, and the physicians throughout the site. The content was elevated with a modern design reflective of the practice and the patients they serve.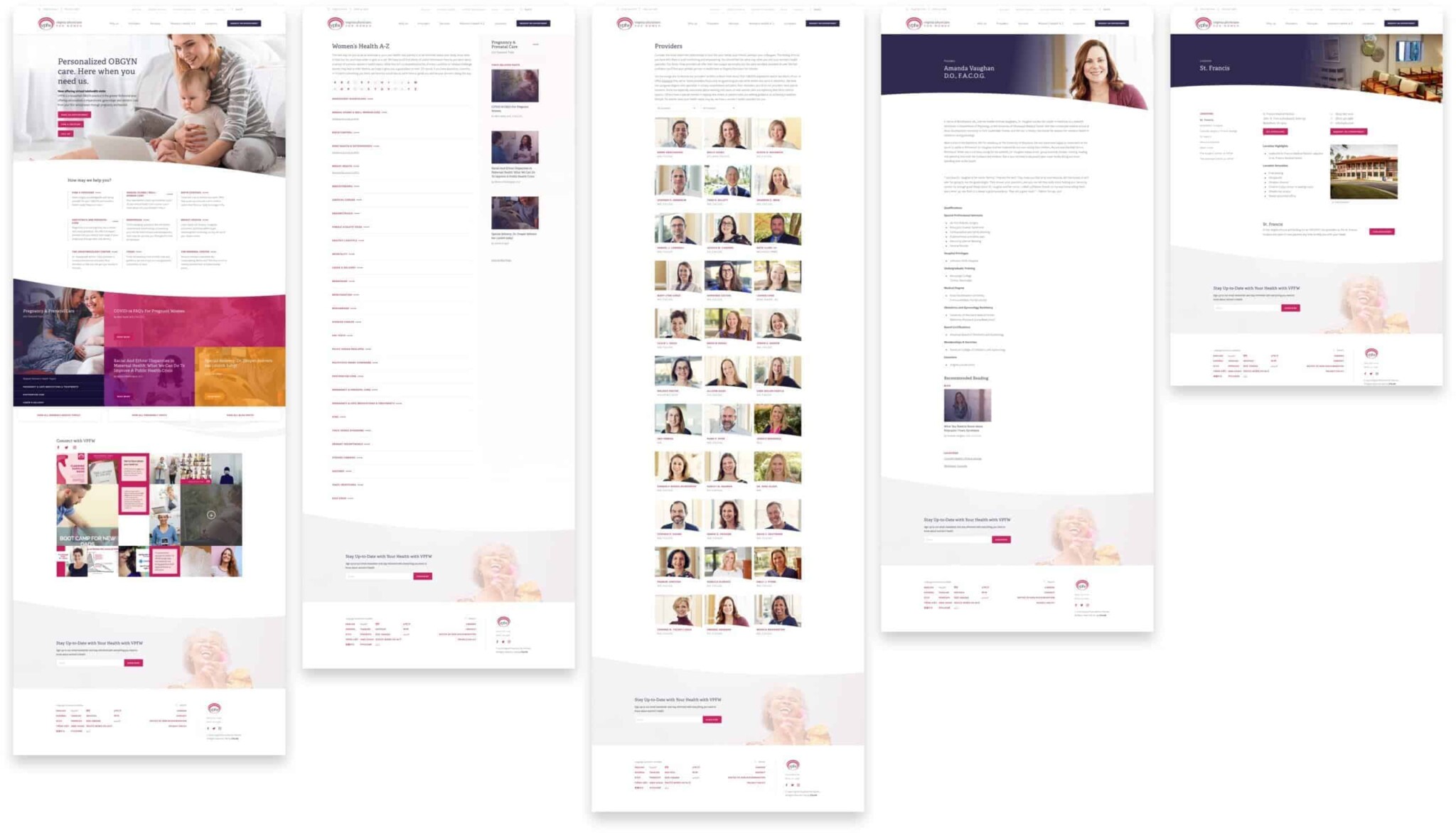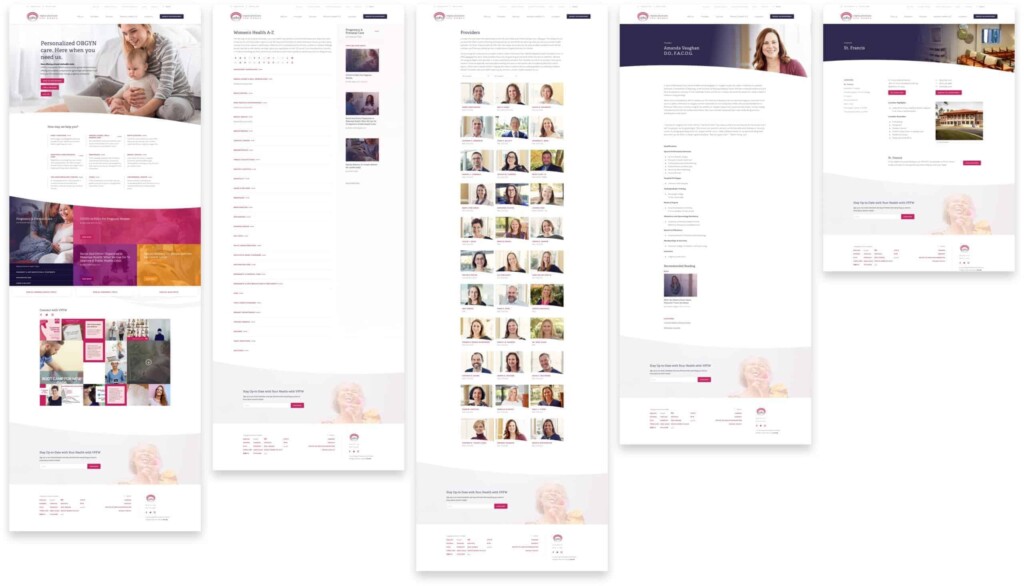 Outcome
The VPFW website now delivers a greater competitive advantage over their peers. There is far less friction when it comes to usability for site visitors and patients. Operationally speaking, the site is significantly easier to update, reducing significant staff time for site maintenance.
Let us help.
If you have a project in mind or would like to know how we can help, please reach out. We'd love to hear from you.