News
The last digital agency you'll ever need???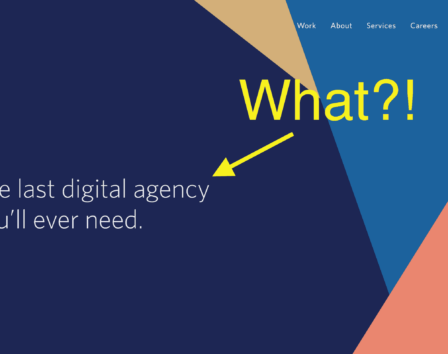 What does that even mean?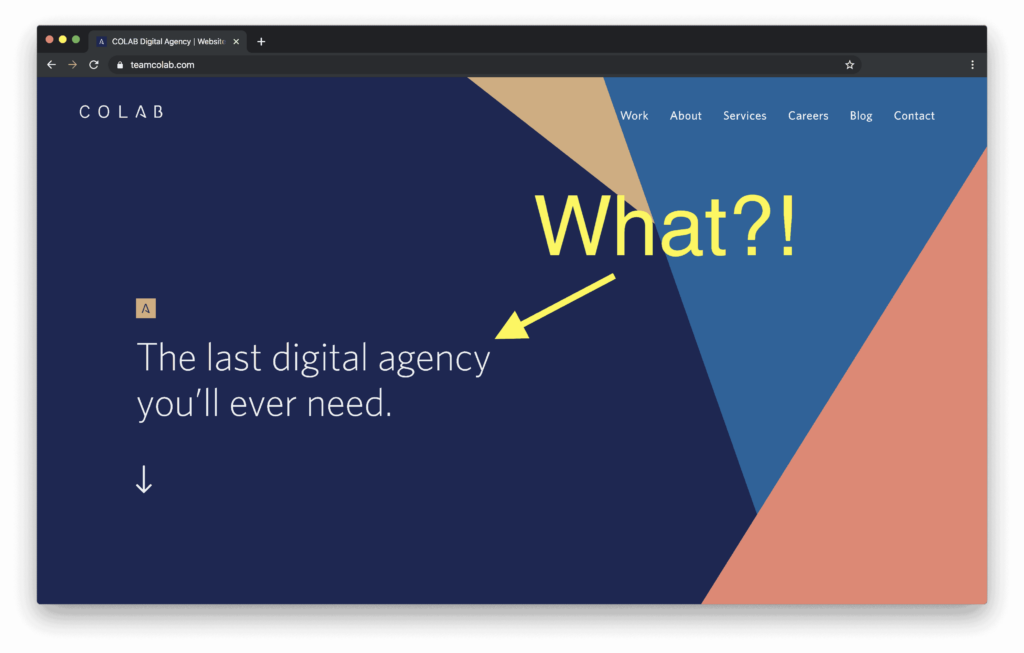 Much of who we are and what we do as a company is built in response to our clients' needs. When I started this company my plan was to build great websites and provide an excellent customer experience. It was really that simple.
Over the last 10 years we have shaped everything we do around serving our clients – our services, the incredible talent we've hired, even our core values.
It turns out that our clients don't just need great websites. They need a partner who supports them. They need a team that thinks and innovates on their behalf, that empowers them to do more or do better. Here is what that means to us:
Our clients are busy people with a lot on their plate
They often serve multiple stakeholders – leadership, operations, sales, IT, marketing, HR, and recruiting
They are results-driven
They want to leverage cutting-edge technology but don't have the time to keep up with it nor the full digital staff to execute it
They expect great design and technical execution – that's table stakes
They want a partner who understands their anxieties and pain points, works hard to learn and understand their business, and most importantly cares about their success
So when we say we are the "Last digital agency you'll ever need" we are setting a pretty high bar. We accomplish this by:
People
We hire people who really care, are great at their jobs, and are really aligned with our core values. We have teams with expertise in Strategy, Design, Development, Engineering, Quality Assurance, and Project Management. People often ask me why we have nearly 30 employees. That is why. It's takes excellence and collaboration across many disciplines to create an excellent product.
Partnership
Partner over vendor, that's how we think of it. To us, partnership means that we are invested in your success. We work hard to understand your business, be part of your team, and we are thinking about you when you aren't thinking about us. We are available when you need us – we are around the corner or a phone call, email, video call, or a flight away. Our Digital Partnership Program is focused on setting up a repeatable, goal-focused, and proactive process that continually delivers results.
Empowerment
We are constantly asking ourselves: "How can this product we're building make our clients better? How can we empower them to do more?". That could mean creating a beautiful design system that elevates your brand, integrating your workforce management system with the marketing website to streamline your hiring process, dreaming up really innovative ways for you to leap ahead of your competition (voice technology, anyone?), or it may just mean taking extra time to train your team so you can do more better, or faster.
I often struggle when people ask me "What does COLAB do?". Sometimes I want to take the easy way out and say "We make great websites." but that doesn't tell the whole story. We want to be the last digital agency you'll ever need.
If you want to learn more about how COLAB can partner with and empower your organization, say [email protected], fill out our contact form, or give us a call 804-433-3581. We'd love to hear from you.