A poorly functioning website introduces an assortment of problems for your business and your marketing efforts. However, a CMS that doesn't allow you to make changes to improve your website is every bit as problematic.
Often developed alongside a website redesign project, a new CMS constitutes an exciting opportunity. With your agency partner balancing flexibility with ease of use, the right CMS can supply your team with the capability to bring your organization closer to its goals. After so much frustration trying to create the features your marketing team needed, now's your chance to take control over the most powerful tool in your arsenal.
Not so fast. No matter how much your efforts were hampered by your previous website, having the power to create whatever you want isn't always the right solution. In fact, too much control may introduce as many problems as the design you left behind.
The Hazards of a Modern CMS that Gives Marketers Full Control
Often, your desire to have as much control as possible over your website stems from your history. Maybe your CMS was too simplistic, leaving the "content management" part of its name feeling like a joke. Or maybe your CMS tied your hands when it came time to create new landing pages, which left you dependent on web developers. Whether this expertise was in-house or with an agency partner, you may have been stuck waiting for critical content updates at the worst possible time.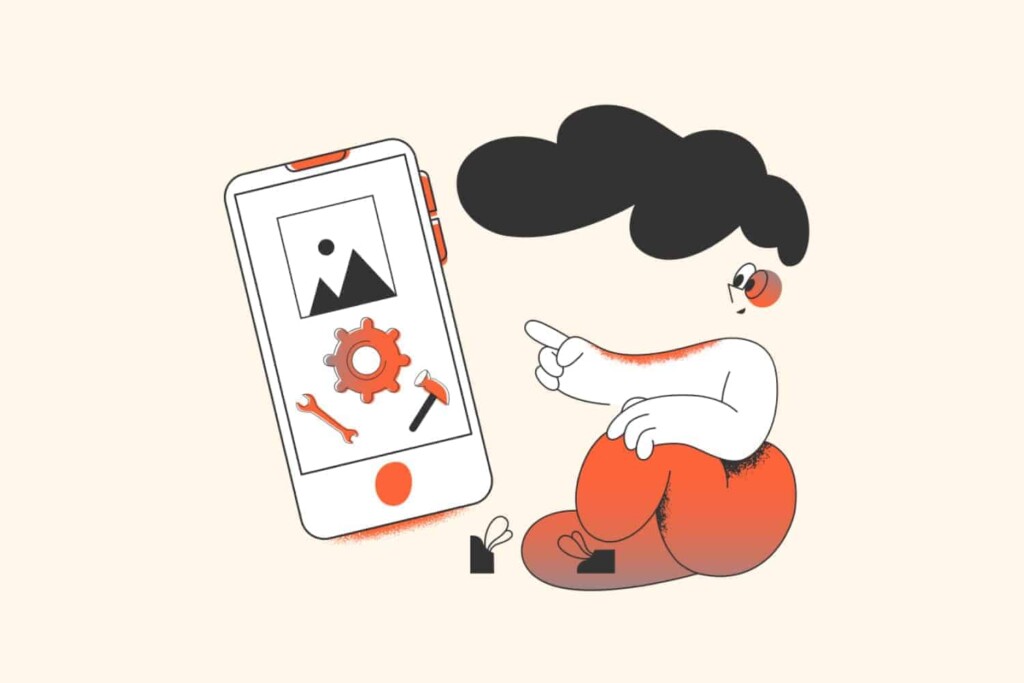 After so much frustration just trying to do your job properly, what marketer wouldn't want the power to make the changes they need? And given the way technology has advanced, you have more options than ever to take control.
Modern Website Tools Transform Editors into Developers
As technology has advanced, both open source and enterprise tools now offer an assortment of possibilities to empower your internal teams. WordPress plugins and "builder" themes like Divi and Elementor promise freedom that goes beyond the the flexibility of the block editor. Platforms like Squarespace, Wix, Weebly are just a few options that open new possibilities to control your layout and configuration without the help of a developer.
But these tools aren't the silver bullet they may seem. Greater flexibility also opens the door to site inconsistency, layout issues, and complicated content management. If yours is a large-to medium-sized organization, your CMS can become unwieldy as you attempt to manage brand consistency and a custom configuration.
Without the proper care, you and your team need a certain level of expertise to work on your website. Rather than focusing on content creation and new marketing initiatives, you're learning about the best way to manage and maintain your website and its tools.
In other words, congratulations. Your CMS eliminated the need to consult outside development expertise—because you're a web developer now.
Consult an Expert to Identify the Right CMS for Your Organization
There's a reason why some companies build their entire business around working in website platforms. Choosing the right design for your CMS is complicated, and balancing how much control you need with an effective, stable backend isn't easy.
The right agency partner can act as a guide during the redesign process to ensure your CMS doesn't just work, but works for you. By considering a few key factors, you can set aside the technology and focus on your needs.
10 Considerations for a New CMS to Help You Maintain the Right Amount of Control
Whether your agency partner uses an open source platform like WordPress or an enterprise solution to create your website, a new CMS is a blank canvas. As you consider the capabilities and controls that are right for your teams, you should take the following considerations into account:
Understand your pain points: Before working toward a new CMS design, you should document your process for content creation. What slows you down during your current process? What prevents your team from doing their job?
Review your current CMS: Recognizing the details behind your current issues will keep them from being repeated. What work-arounds or counterintuitive things do you do in order to get the job done? Is there anything about your CMS that is unpredictable or causes site errors?
Discuss current and future priorities: Draw a distinction between the features your organization needs right now and what it may need in the future. What tools do you plan on adding to your marketing strategy? Be realistic—you don't want to overbuild and plan for initiatives that may not happen as your business and technology evolve. Plan for the next 5 years, not 5 to 10.
Apply UX best practices: Similar to the frontend of your site, an intuitive CMS will be more readily adopted by your users than one that's confusing or difficult to use. Look for any tasks in your current CMS that get hamstrung by the limitations of your tools.
Develop with open source tools: There are upsides and downsides to every platform. At COLAB, we appreciate tools that don't cost an arm and a leg and don't lock you into proprietary technology. As the pace of marketing grows faster, you should be free to use other vendors if you outgrow your CMS's current capabilities. Open source offers that flexibility.
Remain focused on your user needs: Always prioritize the features and flexibility your content editors need rather than those that sound nice to have.
Implement a solid design system: Establishing a system of components, preset layouts, and a pattern library ensures your team doesn't need to start from scratch with every new page.
Train your team: Make sure all your site editors know how to use your CMS and keep it healthy. If your team doesn't understand the guardrails in place to protect your design, you may incur technical debt sooner rather than later.
Keep documentation up-to-date: Turnover is part of any organization. As people leave or get hired, you need to be able to onboard them quickly and easily.
Support Your CMS: Like any website design, your CMS requires regular care and improvements to be sustainable. Check in regularly to see how easy your CMS is to use and how effective it is for your team.
A well-crafted CMS strikes a balance between control and the assurance your website will remain consistent, functional, and sustainable. It provides the freedom to develop the features you need while not revealing that your abilities are being restricted. Your team is still empowered to create and experiment. But the system keeps the nuances you don't need out of the way.
Control isn't everything—but the right CMS will make you feel as if you have all the power you need. If this sounds like an approach that will help you get the most from your website redesign, we should talk.