News
Juneteenth: A Moment In The Middle of a Movement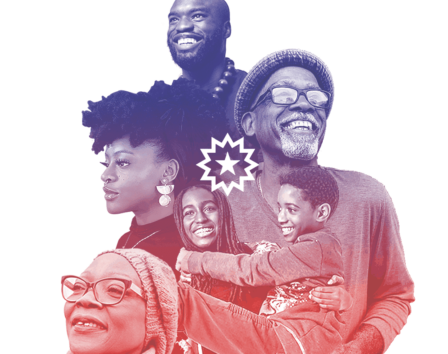 Today, June 19th, 2020 is the day that many people, for the first time, are recognizing Juneteenth as a holiday. Juneteenth has been celebrated by African Americans for many years. However, for other Americans, if Juneteenth wasn't taught in your home or community, you probably never knew it existed. With the current rise of self-education on oppression, systemic racism, and efforts to understand the plight of what it means to be Black in America, more Americans have become aware of Juneteenth's significance. As an organization we never stop in our pursuit for knowledge. We are taking the Juneteenth holiday as an opportunity to share what we've learned around its origins in our American history.
As many of us know, via history class, the Emancipation Proclamation was issued on January 1, 1863. In school, the Emancipation Proclamation is taught to seem like slavery ended once Abraham Lincoln placed his quill back into the ink. There was no Instagram live, Twitter, etc. in 1863; news traveled slowly. It took roughly five years for all enslaved people to gain their freedom in America. There are many theories for why it took so long for enslaved people to know that they had been free since 1863. Some believe that the original messenger had been murdered to delay the information. Others believe that the government and slaveowners deliberately withheld this information.
On June 19, 1865, Major General Gordon Granger arrived in Galveston, TX, and announced the end of the Civil War, but more importantly, the end of slavery. The order encouraged former slaves to stay on plantations and work for wages. Naturally, no one wanted to do this, even if pay was involved. Many people began fleeing plantations, which came to be known as The Scatter. Unfortunately, many former slaves were killed or beaten while trying to escape, and some slave owners continued to withhold any information of freedom to their slaves. According to historian James Smallwood, one of the last groups of enslaved people in Texas didn't gain their freedom until 1868.
We celebrate Juneteenth as a day of significance. Not because it is the day that slavery ended, but because it was the day that the idea of freedom became a reality to the last group of enslaved people. This day is a symbolic representation of African American freedom because nobody is free until everybody is free.
There are a few ways that you can honor Juneteenth. For Black Americans, take this time to honor the ancestors, prioritize your mental health, and continue to support the Black community. This day is a designated moment to celebrate Black life in the middle of our fight to protect it. For allies, continue to educate yourselves, fight for, and support the Black community. So as we celebrate the freedom of Black Americans, we recognize that black joy, black creativity, and without a shadow of a doubt, black life matters. Happy Juneteenth, y'all.
Visit: https://www.visitblkrva.com/ to experience African American culture here in Richmond and discover Black-owned businesses.
Written by Crystal Douglas, UX/UI Designer.
Graphic by Cesley Musngi, Senior UX/UI Designer.