Design
How to Create a Pattern Library to Keep Pace with Digital Demands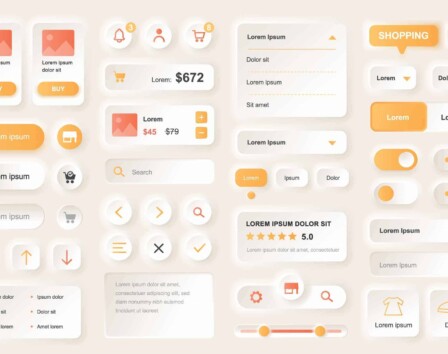 One of the core difficulties in managing a digital presence is its constant rate of expansion. Whether asked to develop new pages, forms, or microsites, marketing managers are often overwhelmed by their website demands. That's where a pattern library comes in.
You need a way to develop and deploy new and effective site features quickly and easily. But with so many different platforms and stakeholders, every new design introduces new and potentially costly complications, not to mention opportunities for error or design inconsistencies.
If you're struggling to keep up with the digital demands of your business, a pattern library can be a lifesaver. You know how branding documents outline design standards for the appearance of a brand's logo in physical media? A pattern library, or sometimes called a UX library, provides similar guidelines for all of your digital development. Capable of being incorporated into platforms such as Drupal and WordPress, pattern libraries keep each part of your website on a solid foundation.
Instead of needing a new design for every initiative, a pattern library places proven resources at your fingertips. As a result, you can deliver all the digital resources your business needs in a way that's fast, efficient, and affordable.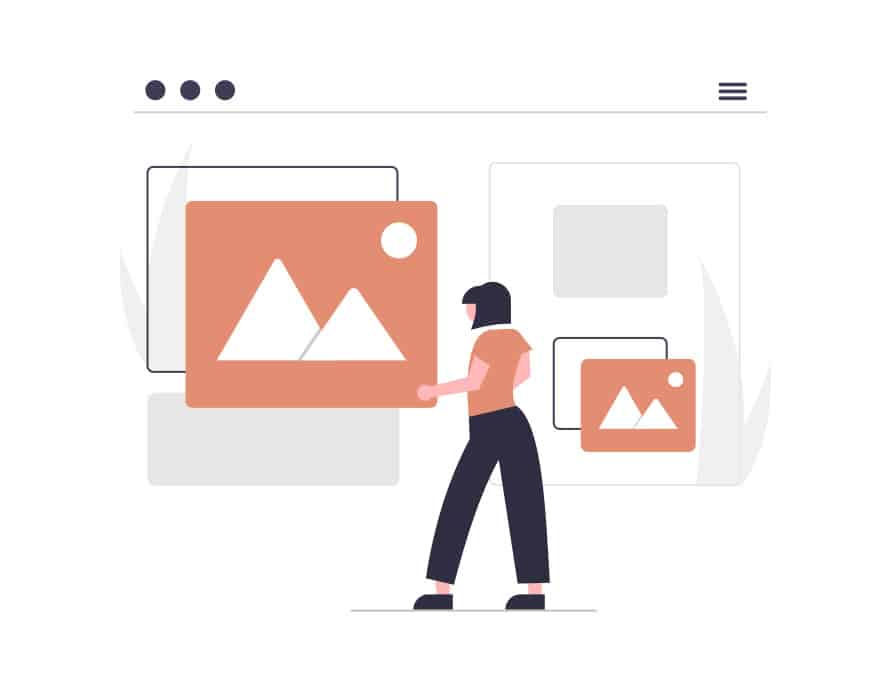 What is a Pattern Library and What Do They Do?
Pattern libraries are built upon Atomic Design methodology, which breaks down every digital experience into a hierarchy of components. From building blocks like fonts and buttons to the pages built from their combinations, Atomic Design defines the pieces of your site's user experience.
Pattern libraries ensure each component of your website is accessible in a single location. In addition to storing all these elements, pattern libraries also allow for documentation of how each given component should be used. Storybook and Pattern Lab are two tools that allow you to create pattern libraries, but they're really more of a blank canvas that deliver a broad range of benefits to your marketing efforts after customizing to your needs.
Once implemented, pattern libraries perform three main tasks.
A Pattern Library Ensures Brand Consistency
When you're responsible for the look and functionality for every digital initiative across your organization, consistency is critical. The more new microsites and landing pages your business needs, the more your development resources are taxed, which leads to production delays. Soon, various teams or vendors start completing the work they need without oversight. As a result, standards for design, usability, and your logo start to deteriorate on various channels or platforms.
Pattern libraries provide the level of governance you need to ensure every instance of your brand conforms to established conventions. With examples that outline how page components should be used and implemented, your pattern library acts as the digital equivalent of a living and breathing style guide.
Upon accessing the pattern library, any approved user in your organization can see each web property component and the corresponding code for its use. For example, if your human resources department needs to develop an intranet, it can access the specific definitions of your organization's brand colors, the text format, and how headings or banners should look.
Instead of trying to supervise and approve every new digital project, your whole organization gains an understanding of your site's requirements for design and development. Consequently, you rest easier knowing that every part of your digital ecosystem is consistent, supporting your brand recognition and strength.
Pattern Libraries Save Time and Money
Using a pattern library means your whole organization grows that much faster and more responsive to its digital needs. Without a pattern library, developing a new landing page for a specific campaign often means reinventing the wheel from a design standpoint. With a pattern library, any team can choose from customized (and approved) templates to suit their specific needs. At the same time, IT teams are freed from responding to requests across your organization. By eliminating these bottlenecks, your teams can develop new projects faster and more efficiently.
A centralized resource for existing templates also benefits your bottom line. Instead of paying a developer to code the same page multiple times, your teams have a full library of existing designs at their disposal. Simply plug in the different components you need; no additional coding necessary.
Plus, a pattern library provides flexibility in its governance. In the event a design standard changes, a tool like Storybook allows changes within the pattern library to be reflected across all of your digital properties with a single push. Wherever a given component appears, it remains up-to-date with your latest standards.
By remaining responsive to changing needs, a pattern library is scalable to whatever lies ahead for your business. As new landing pages deliver positive results for one initiative, you can transfer that success elsewhere as needs arise. With limitless potential to grow along with your business, pattern libraries provide a means to extend and improve your resources with time. Consequently, you remain better positioned for your organization's future needs.
Minimize Errors, Bugs, and Poor User Experiences
Pattern libraries provide a valuable way for your organization to access its existing digital components. Through ensuring each new product looks as it should, your development grows more efficient and effective. But just as importantly, every piece of your website accessed from the pattern library will also work exactly as it should.
Components exist in the pattern library in their complete, fully functional form, which means their code is verified as correct. New components created using library templates are proven to perform well and generate fewer bugs. In addition, they increase your ability to preserve compliance standards once they're in place.
This is especially useful for ensuring new projects meet accessibility guidelines. By upholding your existing website ADA standards, your organization avoids costly legal consequences from poorly considered design or development.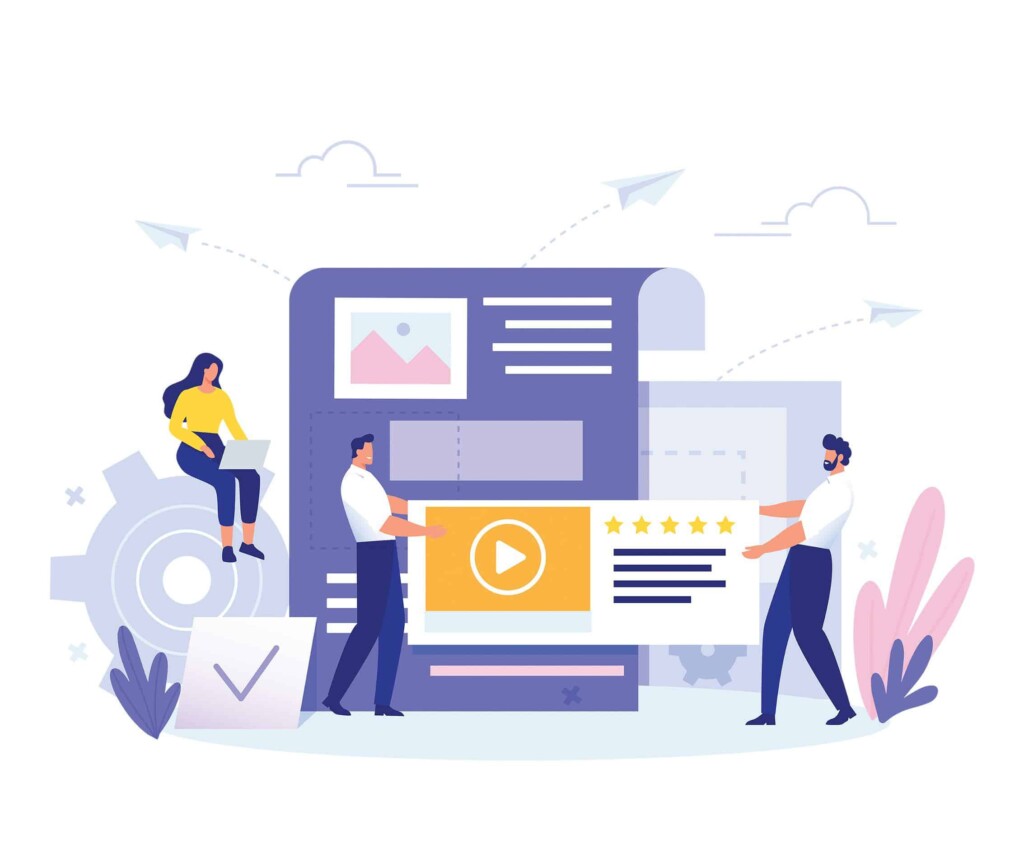 Minimize Complexity for Every Organization's Digital Needs
Every business needs the ability to develop their digital projects quickly and with the assurance they'll provide a positive experience. Whether your company is hampered by organizational complexity or simply would benefit from greater flexibility, a centralized repository of components empowers you to do more with your digital resources.
With a pattern library, every tool you've designed and developed to this point goes further than ever before. And so can your organization.
Looking to get started with a website redesign? Contact us to learn how we can help get your branding and digital design efforts on the right track.