At COLAB, teamwork actually makes the dream work 🙌. For us, that means that we do whatever we can to create more successful teams. Developing a high-performing team requires more than just grouping skilled individuals. It involves strategic planning, effective communication, and a shared understanding of goals. Our teams operate using a modified Agile process, so you may recognize some Agile words in this article. That being said, we don't follow Agile strictly, as not all of the practices apply to every project we work on.
Starting Off Right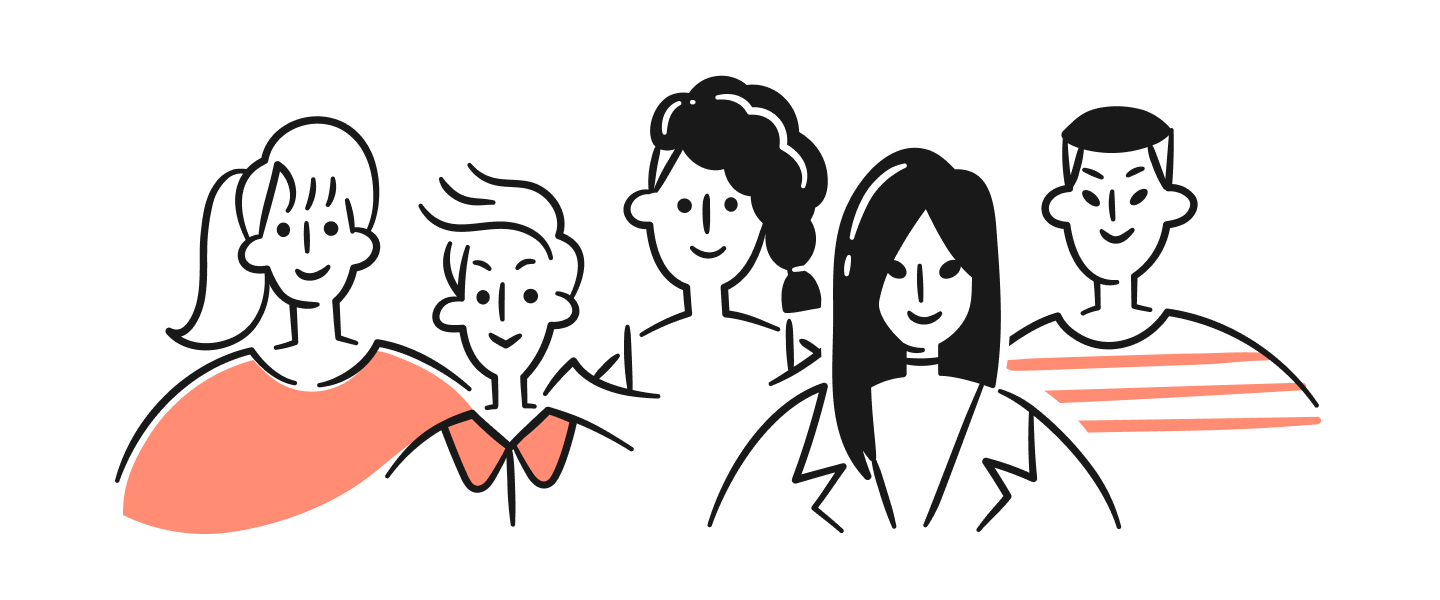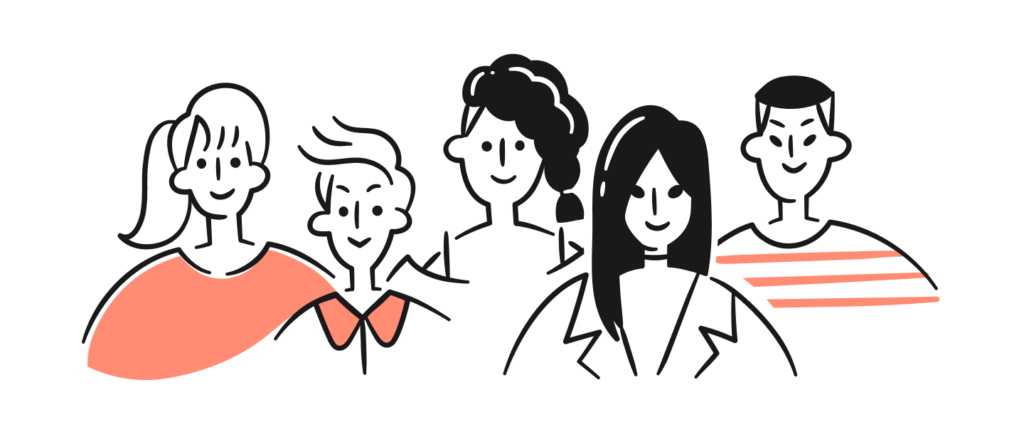 Creating a great team is a challenging task. To work at COLAB, you must align with our core values, go through a gauntlet of interviews in an extended hiring process, and meet the standards for executing your job responsibilities. No exceptions. Great work requires finding great people.
After hiring a team member, they're considered "new" for six to twelve months. New team members have several training avenues:
self-paced learning (The COLAB Way, i.e., our best practices)
formal training sessions (process, standards, security)
on-the-job training (skilling up, solving problems ).
Team members and practice area leads will support them along the way. Every new team member has a direct line to the leadership team and regular touch bases with team members across the organization.
Sound like a lot? It is. To deliver great work, you must be empowered to be great. We do what we can to give every team member the best opportunity to produce excellent work.
Defining A Great Team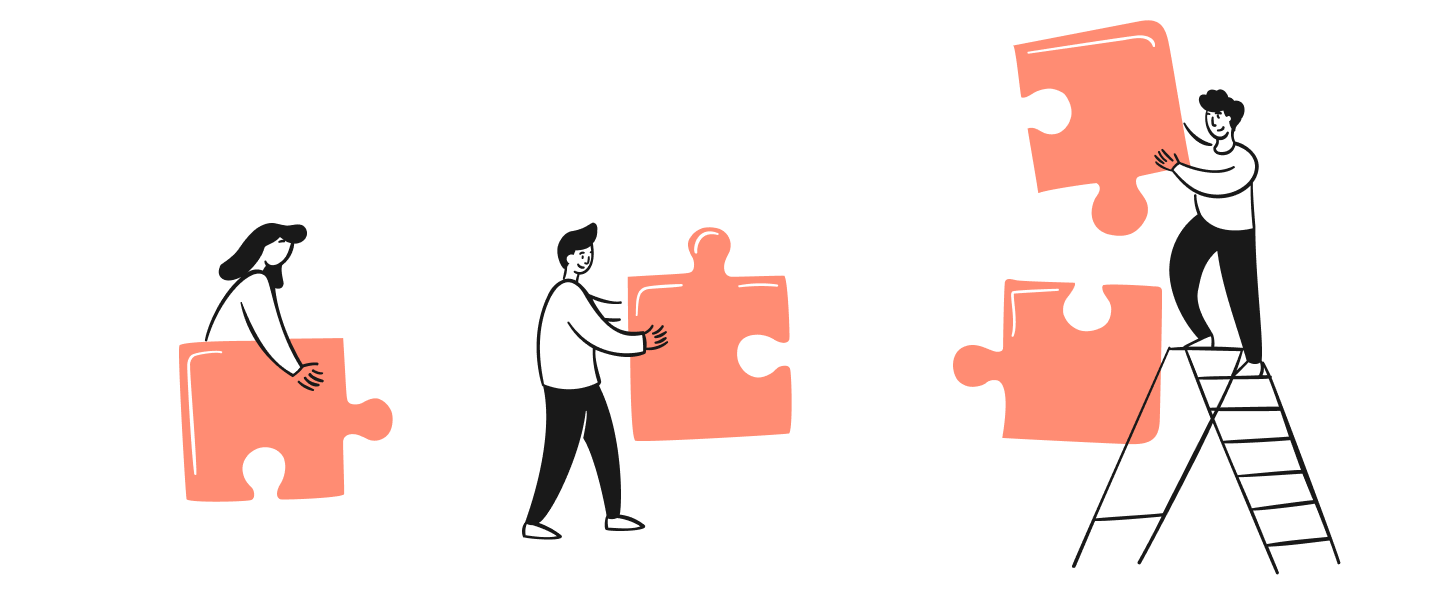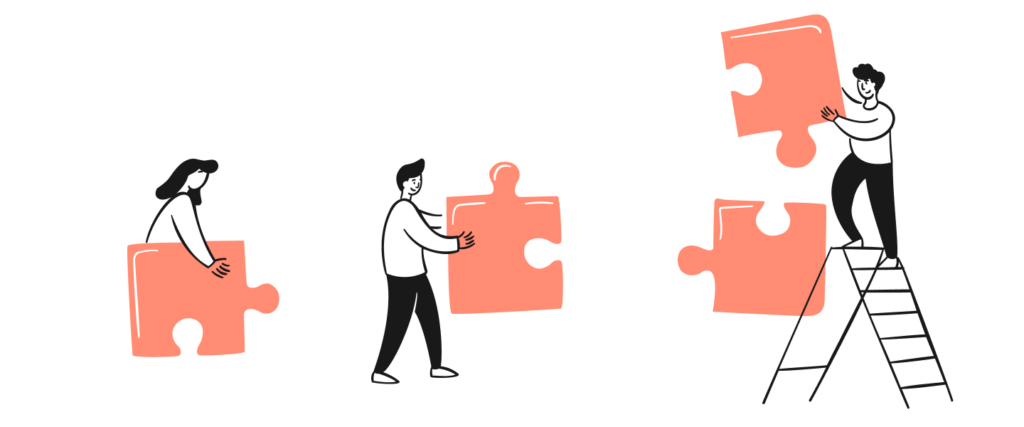 A great team starts with great people, which we've already covered. We keep it pretty simple, using a standard for effective teamwork:
Purpose and Goals
For each client we serve, teams have a purpose set by leadership and goals set by our client. Each team member knows these and works towards them through their work execution. These charges help guide the team's efforts and ensure all members work towards a common objective.
Effective Communication
Open and effective communication is crucial to team success. It helps prevent misunderstandings, builds trust, and promotes a positive working environment. We communicate constantly through our daily team meetings, information sharing via Slack and email, and regular dialog between teammates to problem-solve and ideate.
Clear Roles
Clear roles and responsibilities are critical for efficient work. Clarity prevents overlap in tasks, ensures all necessary roles are filled, and allows members to focus on their areas of expertise. While we believe in cross-functional collaboration, practice area experts make the final recommendations within each area of work.
Collaborative Environment
Encouraging a collaborative environment fosters creativity and innovation. Collaboration involves discussion and debate, brainstorming sessions, project management tools that promote collaboration, and regular team-building.
Strong Leadership
Strong leadership is vital for team health, guidance, decision-making, and conflict resolution. Team leaders provide regular feedback and recognition to motivate team members and foster a positive working environment. We'll touch more on this later on.
Continuous Learning
Team members provide each other with regular feedback and promote a culture of continuous learning. Learning allows teams to identify areas of improvement, learn from mistakes, and continually enhance their skills and knowledge.
Dedicated Teams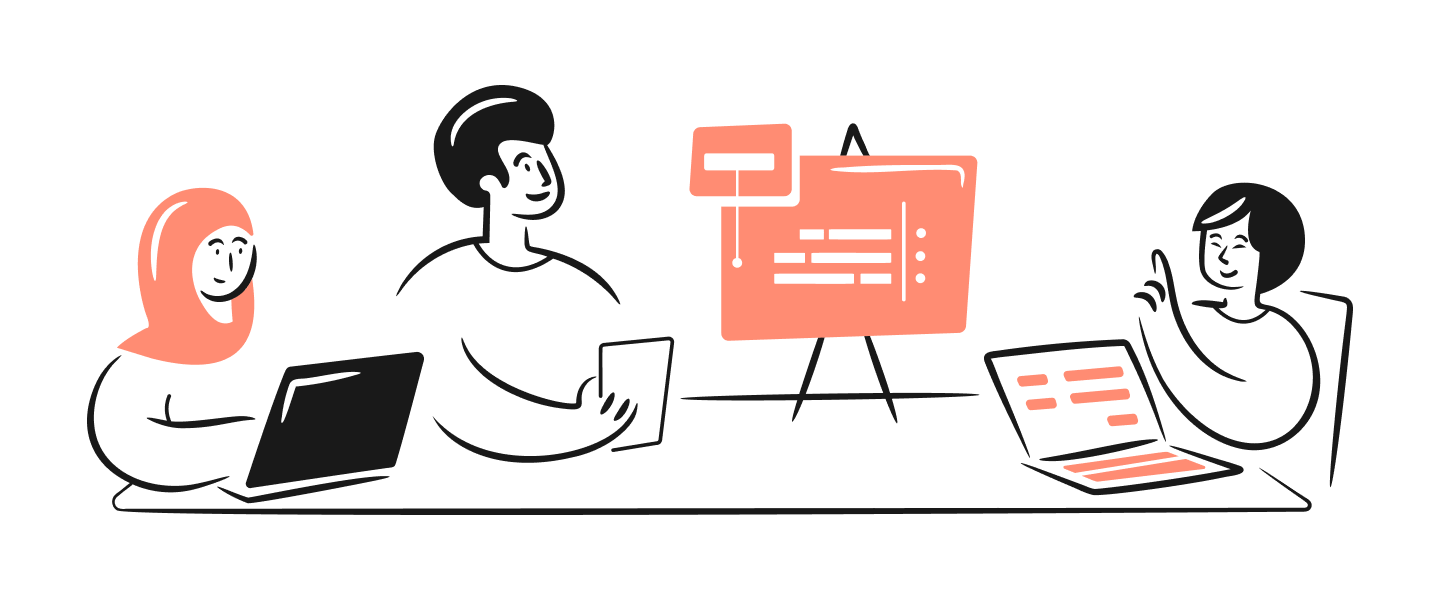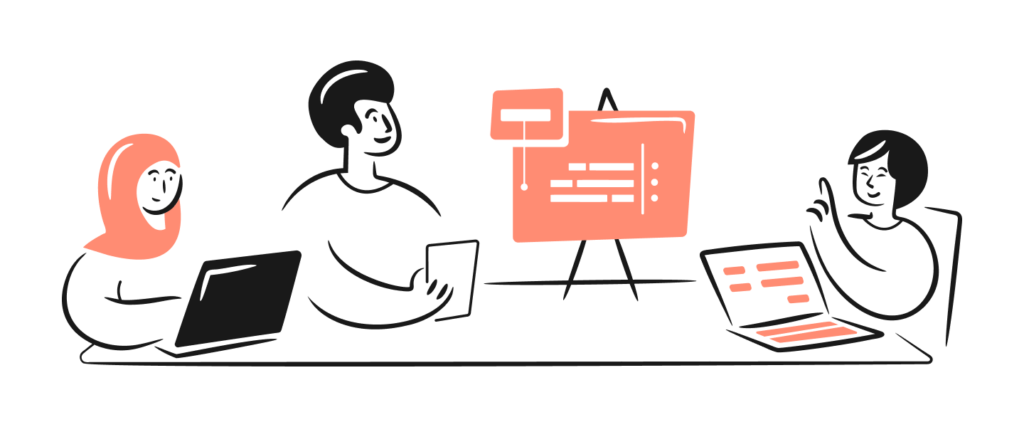 Dedicated teams are intentionally crafted teams composed of team members from different practices. Each team is mainly self-managed and has its own identity.
Our move to dedicated teams was rooted in our desire to maintain quality and the client experience. With a growing COLAB staff, it was becoming difficult for every team member to know the details of each client they touched. We didn't like this and decided to make a change in 2021. We designed this structure to:
Staff clients work more consistently
Build efficiency and productivity
Empower employees to drive engagement and job satisfaction
Deliver better, more creative, and more impactful results
Teams operate as a unit, serving a limited number of clients. This structure allows the team to build meaningful institutional knowledge, collective memory, and a deep understanding of business priorities. They can make better decisions on behalf of their clients, enabling the team to be a better partner for the clients they serve. Here is one of our favorite articles that helps describe the benefits of dedicated team structures.
For fun, we have a few different teams based on fantasy concepts (yes, we may be a little nerdy). Here's a quick sampling of some of our teams:
Code Krakens: these mythical sea beasts capsize code, converting 1's and 0's into unique user experiences
WYSIWookies: our furry friends from Kashyyyk keep websites up to date with their well configured administrative experiences
Git Goblins: these mischievous creatures touch many lines of code, leaving their footprints across the land
Hashtag Hydra: #who #doesn't #love #a #many #headed #series #of #hashtags #that #help #lead #teams
Unicode Unicorns: these horned creatures have a peculiar appreciation for international character encoding standards and spreading awareness of COLAB!
Team Structures

We seek to balance effective service with effective execution of the work. To do this, we think about team structure in two ways: by role and by expertise.
Team Structure by Role


While there are many job titles, at COLAB, a dedicated team requires several roles to ensure it can serve clients successfully.
Client Champions
Client Champions represent the needs of our clients and plan and prioritize the work to maximize outcomes and a smooth customer experience. Client Champions lead, inspire, and hold the team accountable, rallying around the desired product outcomes. They define the product vision, ensuring that it is valuable, usable, and feasible while aligning stakeholders around this vision.
Team Champions
Team Champions actively promote and defend the interests and success of a team. They foster collaboration and strong communication between team members, ensuring they have all the tools to work successfully. They coach and educate on effective teamwork, clearing roadblocks, and keeping the teams on track to hitting their goals.
Producers
Producers are responsible for executing the work within their discipline and supporting other teammates in performing their work. They are accountable for delivering quality work that meets COLAB standards. Producers create unique user-centered websites, collaborating with the entire team to set themselves and others up for success.
Specialists
Specialists possess unique skills that the team can leverage to solve complex problems or produce higher-quality work. Specialists support teams on demand, floating between dedicated teams as necessary. They drive efficiencies and innovation and coach/mentor the team.
Team Structure by Expertise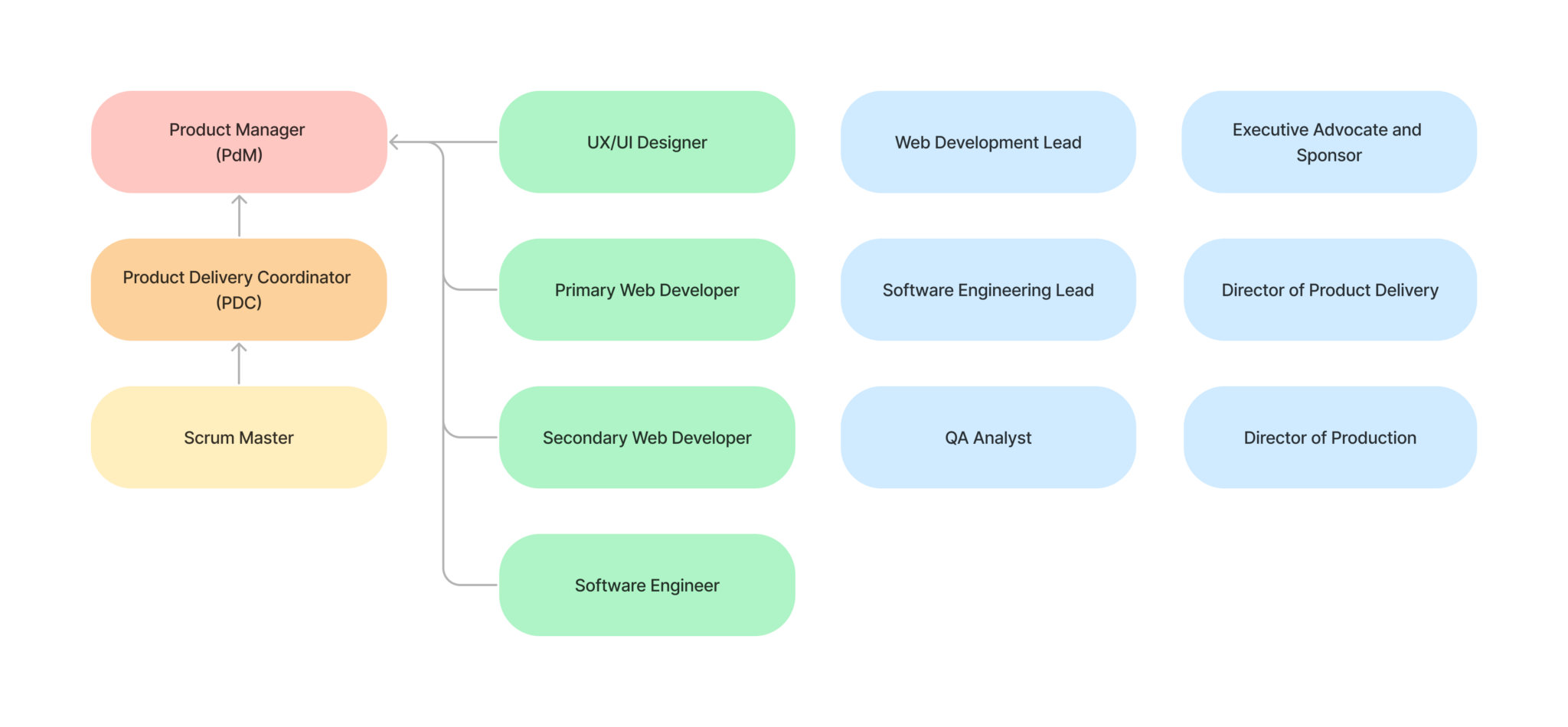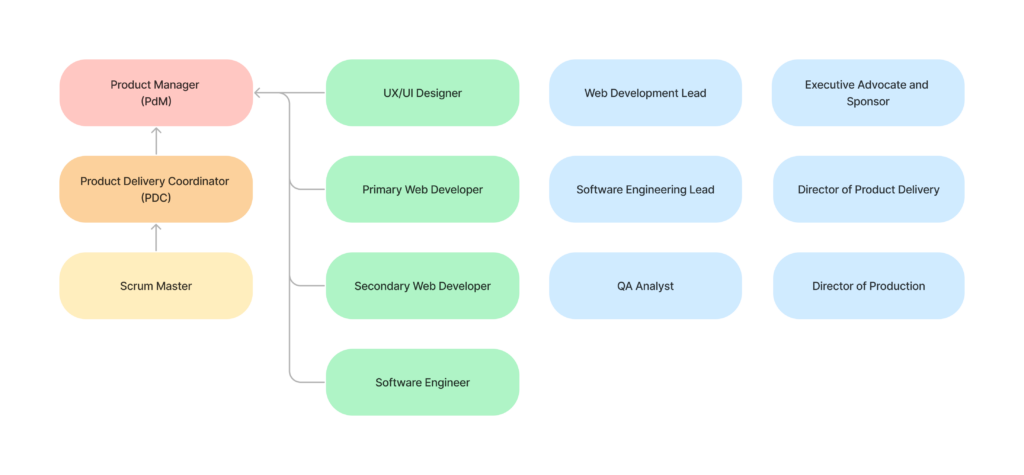 Expertise is the more obvious team structure as it ties directly into the work. Great teams need people who are excellent at doing the work.
Product Manager (PdM)
Product managers are the primary Client Champion. These dedicated team leads are responsible for client and scope management and participate in developing stories and prioritizing the team backlog to streamline the execution of project priorities against the product roadmap.
Product Delivery Coordinator (PDC)
PDCs have a split role between Client Champion and Team Champion. They are responsible for facilitating work between the client and the internal team. They manage the budget and timeline for the project and ensure critical pieces of information and documentation are kept up-to-date and streamlined for the team.
Scrum Master
Scrum Masters are the primary Team Champion. They are responsible for facilitating and implementing the working process, including supporting the team with feedback, removing impediments, encouraging collaboration within the team, and coaching and mentoring teams on best practices.
UX Designers, UI/UX Designers, and Product Designers
Designers are Producers. Our design team members are responsible for creating user-centered experiences. They make sure the website and web applications we build are easy to use and visually appealing. Our designers interpret how the brand connects to the design system.
Web Developers and Software Engineers
Developers are Producers. Developers bring our products to life through code. Our development team members turn plans and designs into interactive experiences through a combination of frontend and backend code.
Quality Assurance Analysts (QA)
QA are Specialists. Our QA team ensures work is error-free, functions according to plan, and is ready to deploy. They find and clarify issues for the team to remediate. This essential function protects the integrity of our work and our clients' reputations.
Directors and Practice Leads
Directors and Practice Leads support the dedicated team as Specialists. Leads assist in planning and provide direction on execution. Directors are ultimately responsible for overseeing the work produced by the dedicated teams to ensure it is on schedule and budget and of the highest quality. They are a path for escalation if there are production issues.
Executive Advocate and Sponsor
Executive Sponsors are members of the leadership team that act as Specialists. They help provide vision and strategic direction for the work. This advice often happens in the background with the team, but they may facilitate or join in presentations.
Conclusion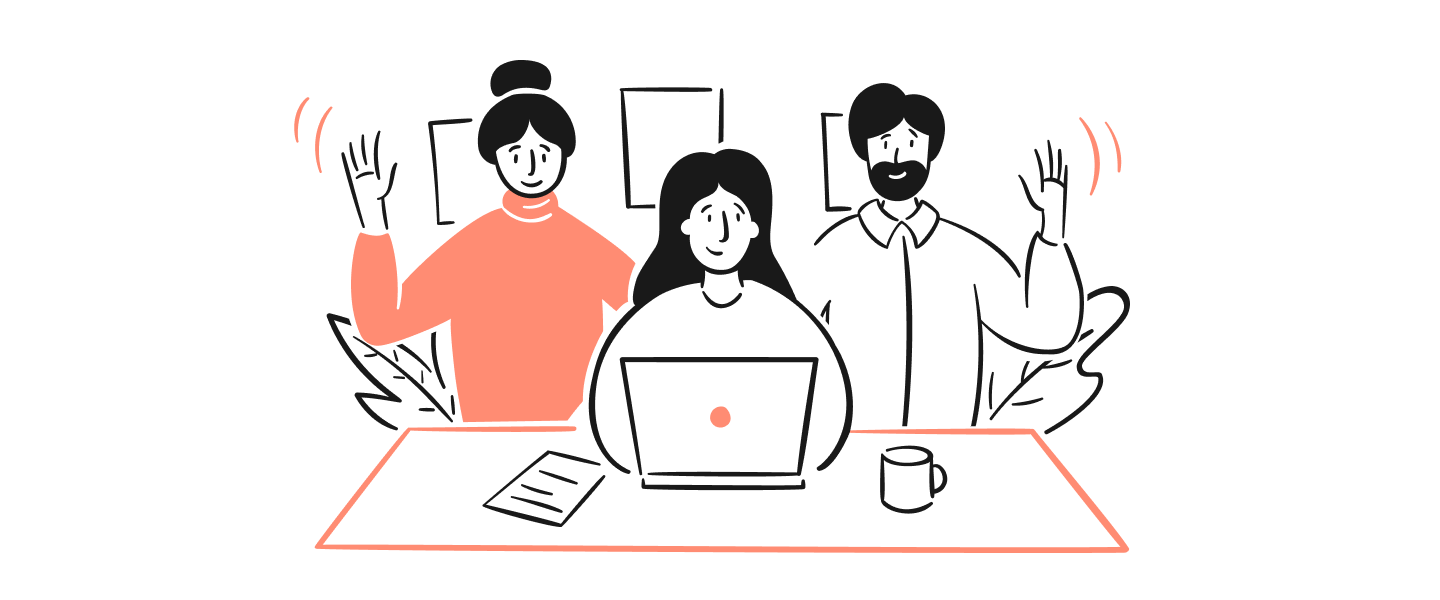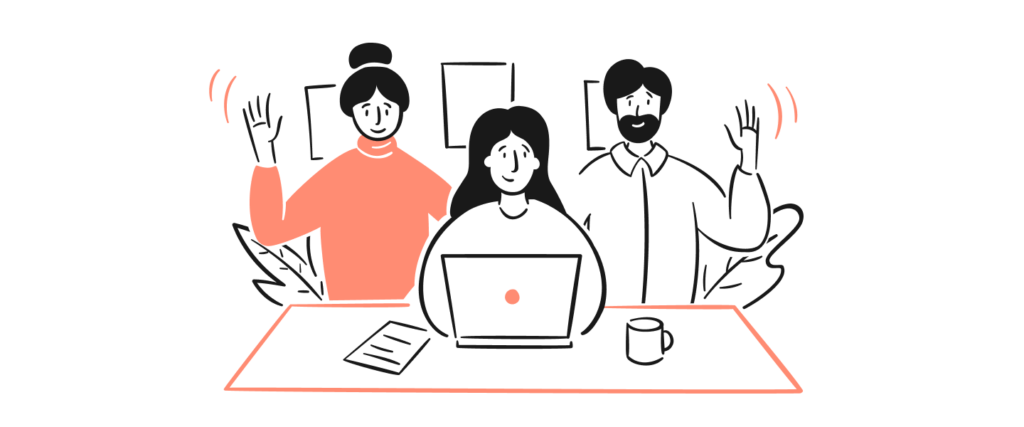 Organization and structure keep the work focused, allowing each team member to concentrate on producing the best work possible. If you're currently working with us or thinking about working with us, you don't have to understand how we structure our teams, but it can help to speak our language during the process.
Shoot us a note at [email protected] or call (804) 433-3582 if you'd like to discuss working with one of our dedicated teams.