News
COLAB's 4-Day Workweek Pilot Results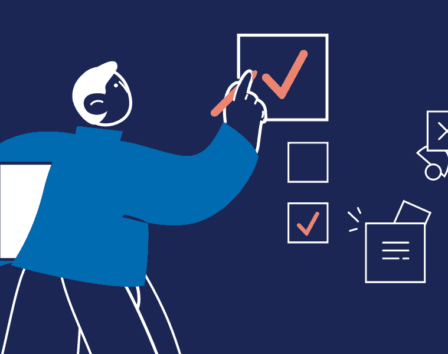 In March of 2022, COLAB ventured into new territory, deciding to pilot a 4-day workweek. There was no playbook to follow and no bullet-proof steps to mitigate the pitfalls, but there was thoughtful planning and determination to use the entire team to help us implement and shape this new way of working into something sustainable. And as I laid out in my original blog post, we were intentional and iterative with the framing of this policy.
Rethinking the way we work at COLAB, in order to improve the lives of our team members and attract great talent, was the first motive for considering a 4-day workweek; the solidification of our brand positioning was the second. We consider ourselves a WebOps agency. WebOps is a framework for building and optimizing a website so it constantly evolves to the needs of the entire organization. It means we build a solid foundation that's scalable and flexible, we embrace an agile(ish) process, we regularly measure and analyze, and we continue to iterate and optimize indefinitely. We wanted to apply that same methodology to the way we work to improve the satisfaction, engagement, and productivity of our team.
Fast forward seven months and we've learned a lot. Some of these learnings may have been expected (what team wouldn't experience increases in work-life balance as a result of a four-day workweek?) but some of our learnings were quite unexpected.
The Core Value Test
As with any large decision at COLAB, it needed to pass our Core Value Test to ensure we didn't deviate from our guiding principles. The pilot certainly adhered to our mission to empower others to do more. In fact, the very idea was a reflection of our desire to empower our team members to do more. But how did it stand up to our core values? I believe decisions not congruent with an organization's mission and core values can at best, distract from, and at worst, deviate entirely from, your goals.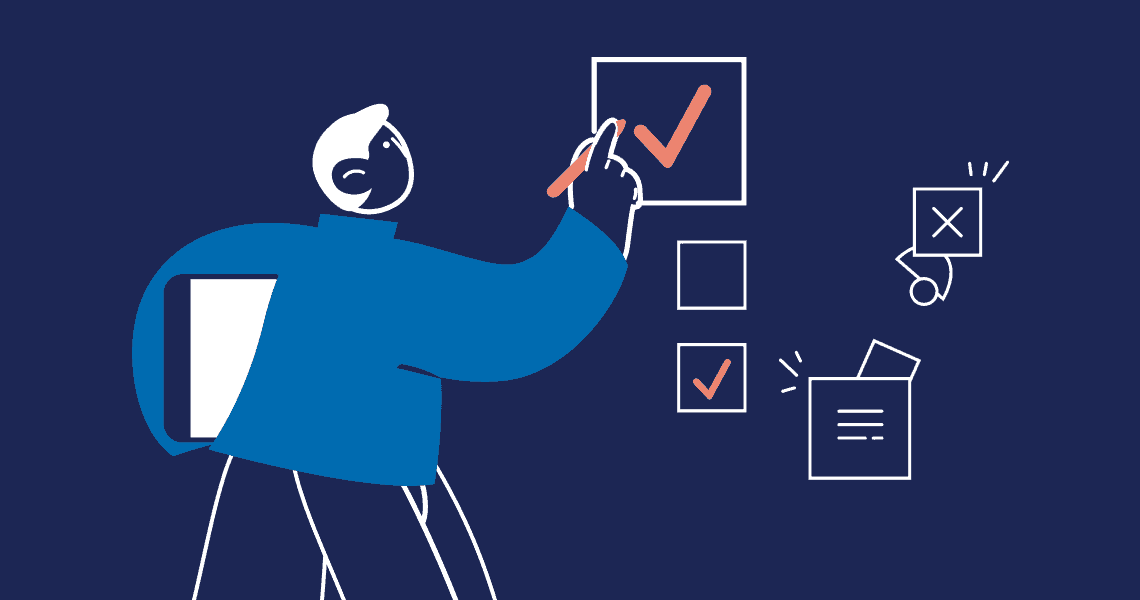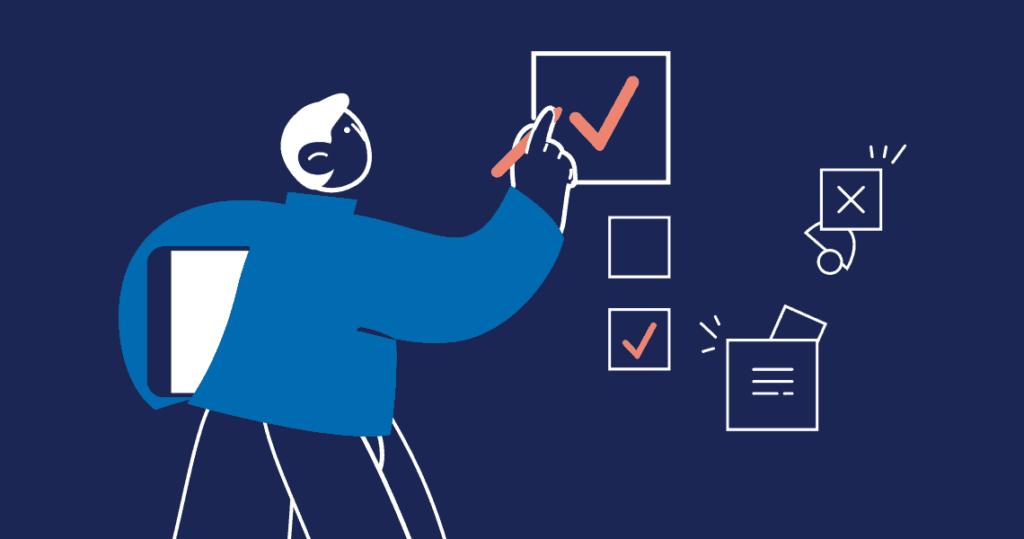 Here's how the four-day workweek contributes to each of our core values – the COLAB Core 5:
Collaboration
More time to think and be inspired in your life means you bring your best ideas and energy to the table.
Authenticity
You have one self. We want you to be your best self at work and your best self outside of work.
Intentionality
We want to be intentional about how we structure COLAB's work policies. What contributes to positive work experiences and life experiences? How can we create a better balance between the two?
Creativity
We all need fuel for creativity and problem-solving. The more space we can provide for thinking, creating, and learning outside of work, the better impact we believe we can have in our work.
Grit
Grit, not grind. Grit is about connecting your work to something bigger and having the resolve to keep learning and stretching ourselves. It makes work feel inspiring and in turn, inspires other aspects of your life.
The Framing
What was clear after my initial research, before garnering the courage to pitch, much less embark on this journey, was that it would take the entire team to help build such a radically different way of working. The perspective of each team member at COLAB would be critical to identify risks and problems. It would also take the full team to help mitigate and solve those issues. A collaborative approach is how we would proceed–that means we would succeed together and we'd also break things together.
From the outset, we wanted to find a way to make the pilot a success, but also recognized that key business objectives still needed to be met. So we knew iteration would be a key part of refining the policy as we learned from the pilot. COLAB's WebOps practices facilitate collaboration and improve productivity, outcomes, and delivery speed. We use WebOps as a framework to build and optimize websites and digital platforms for our clients, and we'd utilize the same framework to build and optimize the way we work.
Claiming our intent to iterate based on our learnings helped eliminate a potential false dilemma out of the gate. By removing that logical fallacy, we opened the door to variations of the 4-day workweek. It didn't have to be five days or four days, with only one definition of success. If four days every week for the entire year didn't work, we could try other configurations–four days every other week, half-day Fridays, and so on. All-or-nothing outcomes have a way of stifling organizations' willingness to try something new. Giving ourselves the space to move along a spectrum of outcomes made a solution seem not just feasible but inevitable.
The final pieces of our framework included some logistical decisions: How long will the pilot be? Would everyone have the same day of the week off, or could they choose? If the same, which day of the week? Will we condense 40 hours into four days? Will pay remain the same? Are you still expected to be "on" or responsive even though we're not working? Here's what we laid out for the team:
The pilot would last for three months.
We would all take the same day off – Fridays. We chose structure over flexibility in this decision to prevent unnecessary wrangling of schedules.
This would not be a condensed work week; we would be dropping our work time by 20% to 32 hours per week.
We would not be cutting salaries commensurate with the decrease in work time; pay would remain the same.
Nobody would be expected to be working or responsive on Fridays. We felt like that would be incongruent with our desired impact of a four-day workweek.
Setting the Baseline
On the surface, cutting our work time by 20% without directly impacting our productivity, and consequently financial performance, seemed like an impossibility. It very well may have been; we didn't know at the outset. What we did know is that we needed to establish a baseline of KPIs (key performance indicators) and metrics so that we could measure and evaluate the impacts of the 4-day workweek on the organization and our team.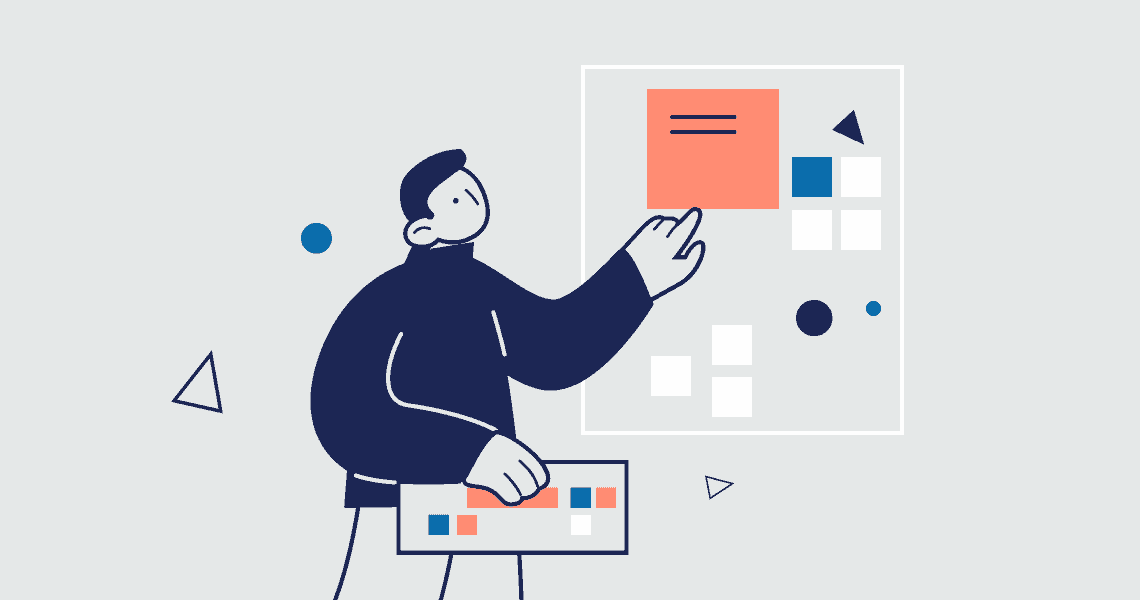 We decided on nine areas to measure at the outset and then revisit periodically throughout and at the end of the pilot. It is a blend of both objective and subjective KPIs and metrics. For those that were subjective, and depending on the metric, we would either base our measurement on sentiment or use a proxy form of measurement.
Employee stress level
Personal satisfaction
Quality of work
Productivity
Financial performance
Team engagement/collaboration
Brand Awareness and Recognition
Employee Recruiting
Employee Retention
Getting Started
Dropping our workweek to 32 hours took some planning and adjustments. We had to reevaluate how the team's time was spent, including questioning the utility of certain recurring meetings and eliminating anything that wasn't truly valuable to our work.
We also realized it would be more of a transition than a marked switch to working 32 hours. It took time for the team to adjust to a shorter week without impacting their output. Individual time management, organization and planning, manager support, and collaboration tools all aided in making this shift. During the first four- to six-weeks of the pilot, we saw weekly hours average between 32 and 40. But shortly thereafter, that dropped to 32 hours per week.
Client communication was another key part of initiating the pilot. We were transparent about the pilot and the intent behind it with all of our clients. We made it clear that no deadlines would be negatively impacted and we augmented resourcing where necessary to ensure that happened. We had backup plans in place should client emergencies arise on Fridays during the pilot, and solicited feedback along the way to see if or how our policy impacted our partnerships.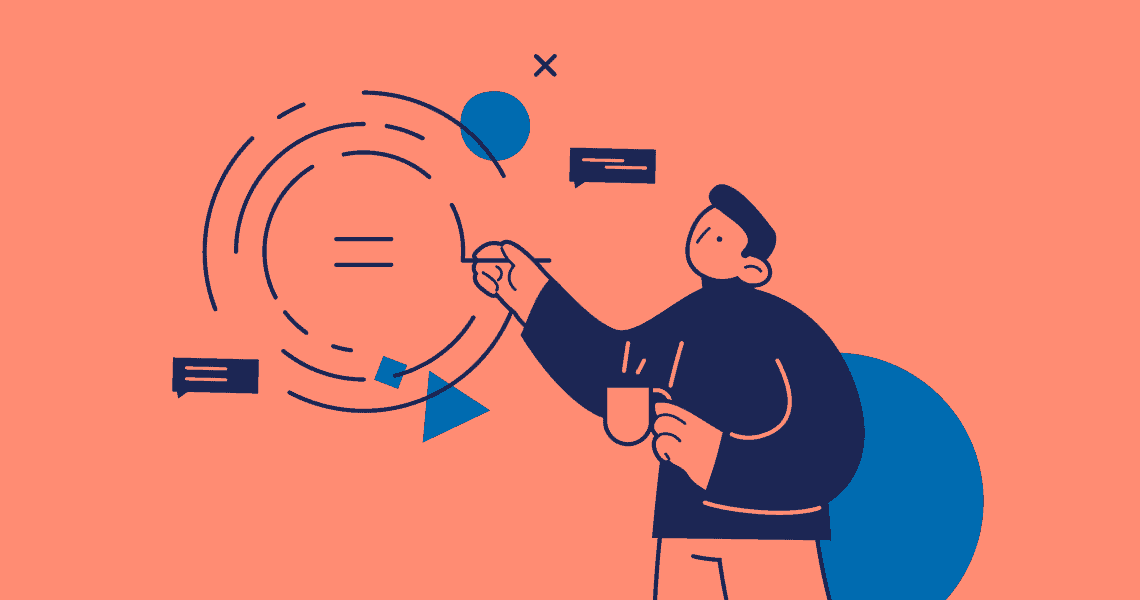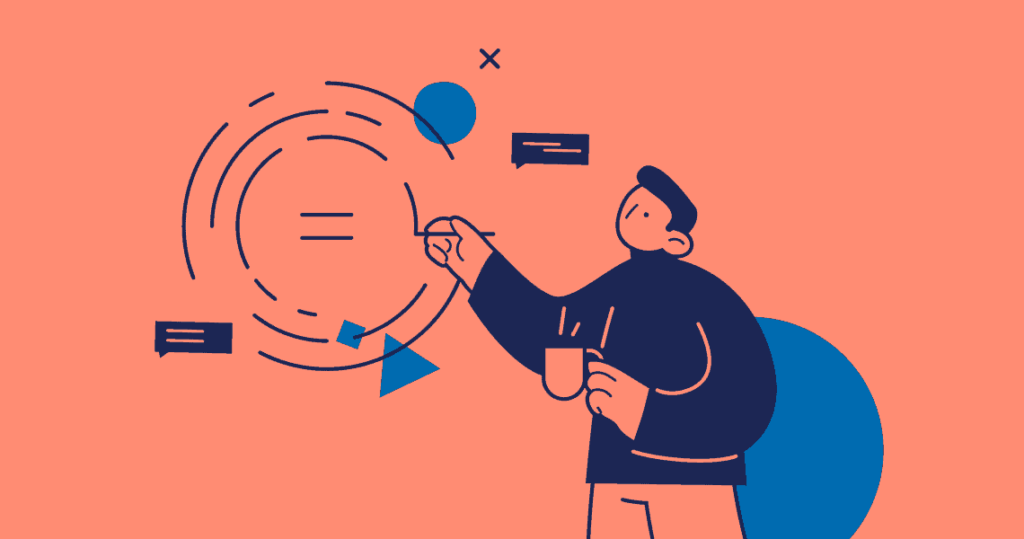 Phase I – We Learned; We Broke Things
After three months, our results were mixed. Stress levels, employee engagement and satisfaction, time for creativity and thinking, and the impact on recruiting all saw tremendous positive impacts. However, two key areas that would determine the sustainability of this pilot, did not–productivity (measured in terms of time spent on client, or billable, work) and financial performance. I dug deeper and had a stark realization; one that frankly, I should have anticipated.
In every experiment, there are both controlled and variable elements. The four-day workweek provided a new variable to measure employee sentiment and company performance. At the conclusion of Phase I, I realized that we made too many changes to our business during the exact same time frame. In addition to the four-day workweek, we initiated an Agile transformation, moved to dedicated project teams (instead of shared resources), and onboarded a large number of new employees. This resulted in two challenges: 1) it made it incredibly difficult to isolate variables and accurately evaluate the impact of each change in our business, and 2) we exacerbated the challenges typically associated with change in the workplace.
I knew the results of the first three months of the pilot didn't tell the entire story. We experienced the expected dip in productivity as we adjusted to changes in how we worked–but which change had most impacted that dip? And was this temporary or would it last? I decided to extend the pilot by another four months as we continued to navigate the changes, learn from the data, and adjust along the way.
Unexpected Learnings
Over the course of our seven-month pilot, two learnings became apparent that I did not expect. First, our clients were not just accepting of our pilot, they were enthusiastic about it. They commended us for trying something so bold and related to the challenges we were trying to address–namely, burnout, hiring, and retention. COLAB wasn't unique in those challenges. Stress and burnout in the workplace are ubiquitous and have increased tremendously over the last three years. And while the hiring market is beginning to experience whiplash as layoffs increase, hiring and retaining top talent are consistent challenges that growing companies face. Our clients were no different than us in this regard.
The second important learning was that the four-day workweek was not a silver bullet. It didn't erase any and all circumstances that contribute to burnout or dissatisfaction in the workplace. It didn't magically improve other important factors that impact engagement in the workplace. The four-day workweek is just one tool, albeit a powerful one, that conveys the value we place in our team and our support of work-life balance.
Phase II – Results
At the end of Phase II, after seven months of piloting the four-day workweek, the results were powerful and unequivocal. In fact, they were in lockstep with the global pilot that was initiated in June of this year. Here's what we found across the nine key areas of measurement. (In some cases, we found anecdotal evidence that better-shaped our learnings over quantifiable data.)


Employee Stress Levels:
10% average decrease in feeling significant stress from work
22% average decrease in feelings of burnout related to work
Personal Satisfaction:
31% increase in physical health satisfaction
7% increase in mental health satisfaction
30% increase in satisfaction w/ leisure time
20% increase in personal/family relationship satisfaction
23% increase in community engagement
Quality of Work:
43% increase in feelings of time and opportunity to think creatively & innovate
Specific instances of innovation and creativity as a result of additional time to think and connect the dots, that have been applied to client work
Productivity:
18% increase in feelings of focus and productivity when working
4% increase in energy & creativity levels while at work
Financial Performance:
22% increase in revenue compared to the same period last year
Team Engagement/Collaboration:
13% increase in the likelihood to ask team members for help
15% increase in internal team communication & collaboration ratings
Brand Awareness and Recognition:
Significant interest in learning more about COLAB and how we've approached the four-day workweek pilot
Our initial blog on the topic, Reimagining the Way We Work – Enter the 4-Day Workweek, became the most viewed blog on our site since publication
Increase in earned media opportunities
Employee Recruiting:
Almost all new hires since the beginning of the pilot indicated that the four-day workweek was a significant factor in their decision to join COLAB
An increase in applicants and social media sharing of job posts
Employee Retention:
We have still experienced turnover but survey responses indicate the four-day workweek has been a key driver of workplace satisfaction and engagement
Creating Our Own "New Normal"
The positive impacts on COLAB as an organization and the individuals on our team wasn't just statistically significant, they were magnitudinal. Just as importantly, our clients have seen the positive impact of working with a more energized and focused team, one with the time and space to connect the dots on their behalf and inspire new ideas.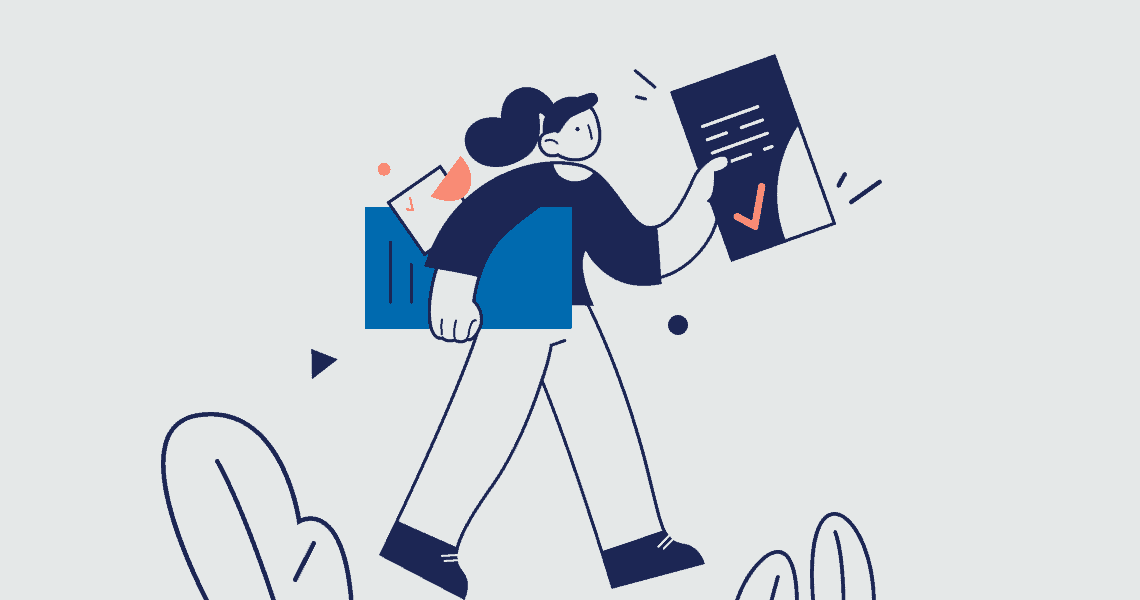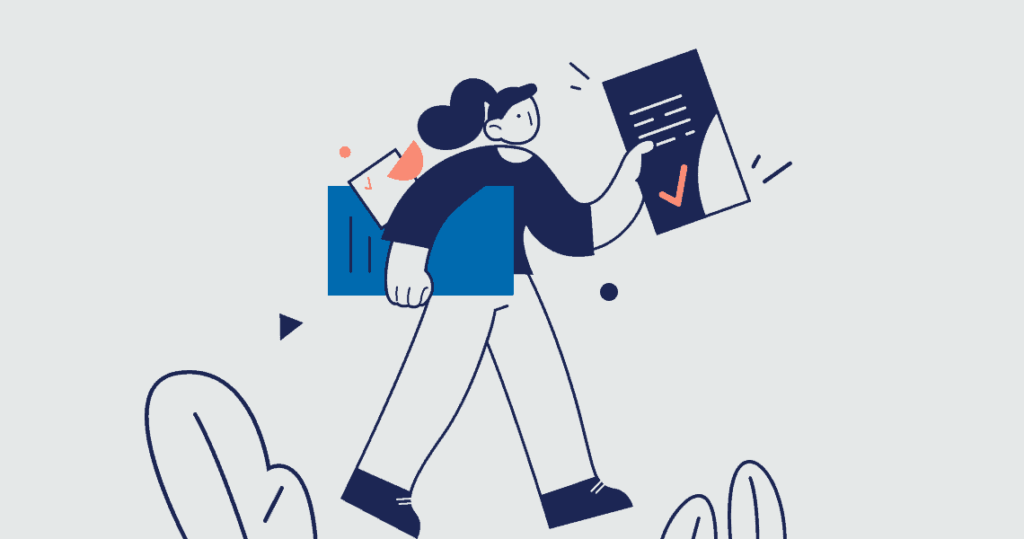 The expectations that we reviewed with the team at the beginning of the pilot remain intact going forward, and those expectations are quite simple:
Deliver exceptional work
Meet your established deadlines
Be an excellent contributor, communicator, and collaborator with your team
Be laser-focused in your work–staying organized, engaged, and accountable
Seek and strive to provide meaningful value to our clients
Ultimately, it was our team that shaped the resulting policy. We solicited feedback often, measured performance, learned from data, continually evolved the program, remained transparent about what was and wasn't working, and as a team prioritized what needed to be solved or mitigated. It wasn't perfect and we stumbled along the way, but our experience and supporting data indicate this is a new powerful way of working for COLAB, and it's here to stay.