News
COLAB Wins Best Places to Work 2020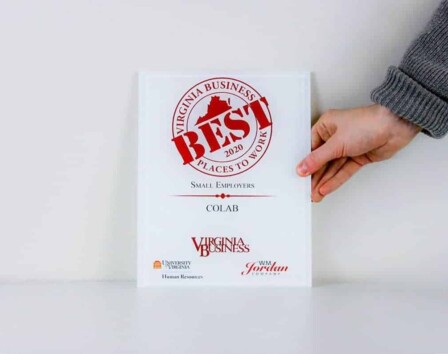 We are delighted and honored to be recognized as one of 55 Virginia Business's Best Places to Work 2020 in the Small Employers category.
Winners are determined by an independent group that analyzes quantitative data and survey results submitted by our employees. Questions include topics around leadership, business planning, culture, communication, job roles, environment, management, training/benefits, pay, and engagement. We are incredibly proud of the culture we have built together – one of collaboration, curiosity, respect, and most importantly, fun. We are only as strong as the team we have and the environment we create and we work hard at that every single day.
Did we mention that we're hiring? Check out our open positions.
Further Reading