News
COLAB Ranked on the 2020 Inc. 5000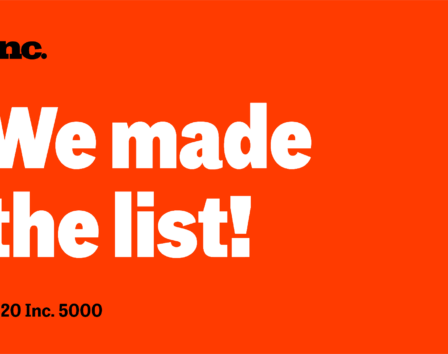 We are proud to announce that Inc. magazine ranked COLAB as #3205 in their annual Inc. 5000 list! This list includes 5,000 of the fastest-growing privately held companies in the United States.
We are thrilled with this accomplishment, especially in such a difficult business climate. Our team is is truly the foundation of our  ongoing success and we thank them for their continuous hard work, trust, and collaboration.

Morgan Witham, CEO
We're delighted to be recognized for this achievement for the second time, representing our history of growth. Our clients have entrusted us with their websites and web applications, allowed us to innovate on their behalf, and given us the opportunity to flex our ability to deliver scalable, flexible, and integrated digital tools. We're honored to have been part of their growth and marketing vision and we will continue to empower our clients with the custom tools they need to be successful.
You can view more information about this award on our Inc. 5000 profile:
https://www.inc.com/profile/colab-multimedia
Not only have the companies on the 2020 Inc. 5000 been very competitive within their markets, but the list as a whole shows staggering growth compared with prior lists as well. The 2020 Inc. 5000 achieved an incredible three-year average growth of over 500 percent, and a median rate of 165 percent. The Inc. 5000's aggregate revenue was $209 billion in 2019, accounting for over 1 million jobs over the past three years.
Complete results of the Inc. 5000, including company profiles and an interactive database that can be sorted by industry, region, and other criteria, can be found on their website. The top 500 companies are also being featured in the September issue of Inc., available on newsstands as of August 18.
"The companies on this year's Inc. 5000 come from nearly every realm of business," says Inc. editor-in-chief Scott Omelianuk. "From health and software to media and hospitality, the 2020 list proves that no matter the sector, incredible growth is based on the foundations of tenacity and opportunism."
The annual Inc. 5000 event honoring the companies on the list will be held virtually from October 23 to 27, 2020. As always, speakers will include some of the greatest innovators and business leaders of our generation.
A big thank you to both our team and our clients for making this possible.