News
COLAB Named A Finalist for 2018 Richmond Technology Awards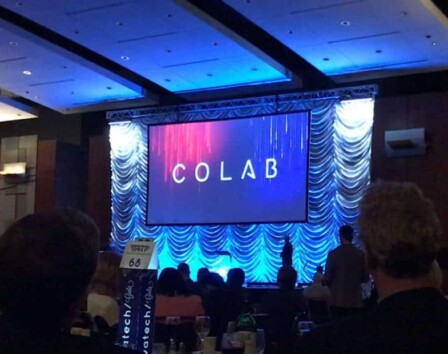 We're so honored to have been a finalist for the 2018 Richmond Technology Awards: Innovation in Technology Builder Award which is awarded to local technology companies that deliver technology solutions and services to external clients that build capacity and increase operational efficiency. We wouldn't be where we are without the support of the Richmond community. We appreciate the support and hope to continue on a positive trajectory.
We're also proud to be in the company of our client Chris Dovi of CodeVA who was a finalist for the Technology Educator of the Year Award.
And of course, a big thank you to RVATech for hosting the #GeekProm. We had a blast!